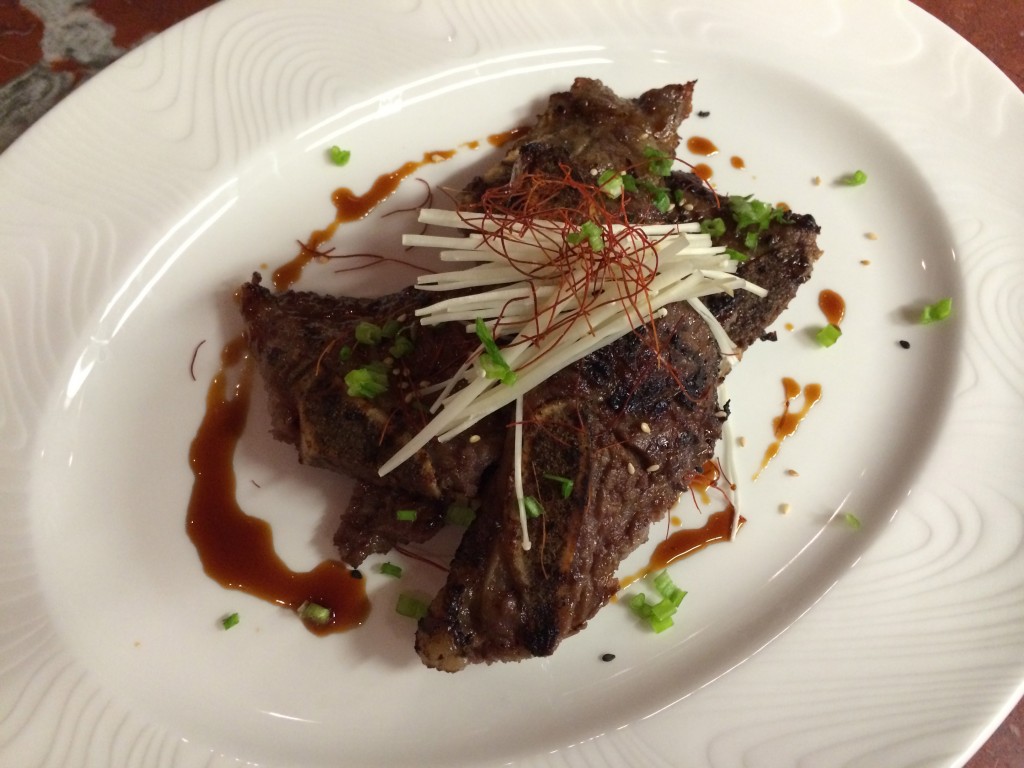 Korean BBQ was my family's business in Korea and my dad is still in Korea keeping this tradition alive. He is an organic farmer, and I really respect what he does. This is one of my childhood foods and it is always keeping my heart warm. I hope everybody can feel as I do.
Korean BBQ Sauce (Galbi/Kalbi)
Author:
Seonkyoung Longest
Ingredients
½ kiwi, peeled
½ Asian pear, peeled and seeded
6 to 8 cloves garlic
¼ cup Mirin
¾ cup Rice wine
1 cup Soy sauce
½ cup Dashi broth (It's optional, to make dash broth see notes)
½ medium size sweet onion
2 green onions
3 Tablespoons Honey
1½ Tablespoon Sesame oil
1 Tablespoons Sesame seeds
Instructions
Get all ingredients together in a blender. Pulse until everything blended as sauce.
This sauce is for 4 lb. of meat, I suggest pork shoulder steak, bone in skin on chicken or beef short ribs.
Notes
To make dash broth: Soak 4"x4" kelb in 2 cups water; let it sit for 10 min to 1hour. Add 1 dried shiitake mushroom and bring to boil then remove the kelb. Reduce the heat to medium low and simmer for 5 to 10 min. Remove from the heat and strain.
Nutrition Information
Calories:
1058
Fat:
26g
Saturated fat:
4g
Unsaturated fat:
21g
Carbohydrates:
126g
Sugar:
78g
Sodium:
14588mg
Fiber:
10g
Protein:
25g
Cholesterol:
1mg
When you are ready to use this sauce, just pour over your choice of meat in a zip lock bag and close tightly. Marinate at least 3 hours to overnight in a refrigerator. Grill is the best way to cook this recipe, but you can use a skillet indoor. Cook it until desired degree of doneness.
 
Do not through away the delicious sauce though!
We will cook the sauce and serve it together.
Pour all of marinate sauce in a small sauce pan and bring it to boil; add 3 Tablespoons honey. Reduce heat to medium simmer for 5 to 10 minutes. Remove scum from sauce if any. 
And it's ready to eat! 
Serve immediately with cooked rice, sauce and other side dishes as desired.