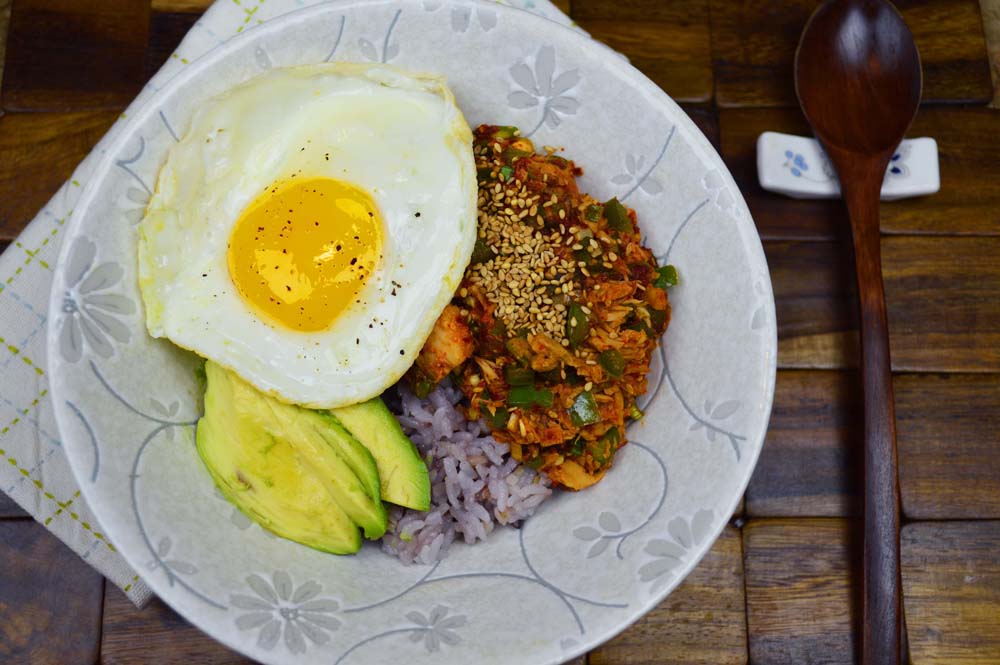 Hi guys!
Today I'm sharing my mama's spicy tuna recipe!
I was really surprised how easy this was when my mom taught me how to make this. Because the flavor is so good and addictive! lol When she makes this I usually eat 2 to 3 bowl of rice, which is makes her very happy- because her little youngest one enjoys her cooking so much! She used to make 1 of 12 oz canned tuna, but now, she makes 2 cans!! lol 1 is not enough anymore…. lol 
It is one of my favorite food my mom cooks for me. It's so delicious with a bowl of warm rice, you've got to try it!!
안녕하세요 여러분!
오늘은 저희 엄마가 자주해주시는 간단하고 쉬운 반찬 중 하나인 매운 참치를 소개시켜드릴게요!
제가 정말 손꼽아 좋아하는 엄마표 반찬들 중 하나인데요, 갓 지은 따뜻한 밥과 함께 먹으면 정말 너무너무 맛있답니다! 꼭 한번 도전해보세요~!!
Spicy Tuna
Author:
Seonkyoung Longest
Ingredients
2 Tbs. Soy sauce
1 Tbs. Fish sauce
2 Tbs. Sesame oil
1½ Tbs. Gochugaru (Korean red pepper flakes)
1 Tbs. Toasted sesame seeds
½ Tbs. sugar
12 oz. Canned tuna, drain
2 Jalapeno, chopped (You can substitute to green bell pepper for milder flavor)
3 Garlic, chopped
5 Green onion, chopped
Instructions
Combine soy sauce and next 5 ingredients in a mixing bowl and set aside.
In a thick bottom pan, add tuna, jalapeno, garlic, green onion and pour sauce we made over the top. Gently mix with a spoon.
Cover, bring it to boil over medium high heat. Reduce heat to low and simmer for 8 to 10 min. Remove from heat, it's ready to serve!
Serve with a bowl of warm rice, which is the best! For your taste, serve with fried egg or avocado.
Nutrition Information
Serving size:
2
Calories:
377
Fat:
21g
Saturated fat:
3g
Unsaturated fat:
16g
Carbohydrates:
12g
Sugar:
6g
Sodium:
1683mg
Fiber:
3g
Protein:
36g
Cholesterol:
59mg