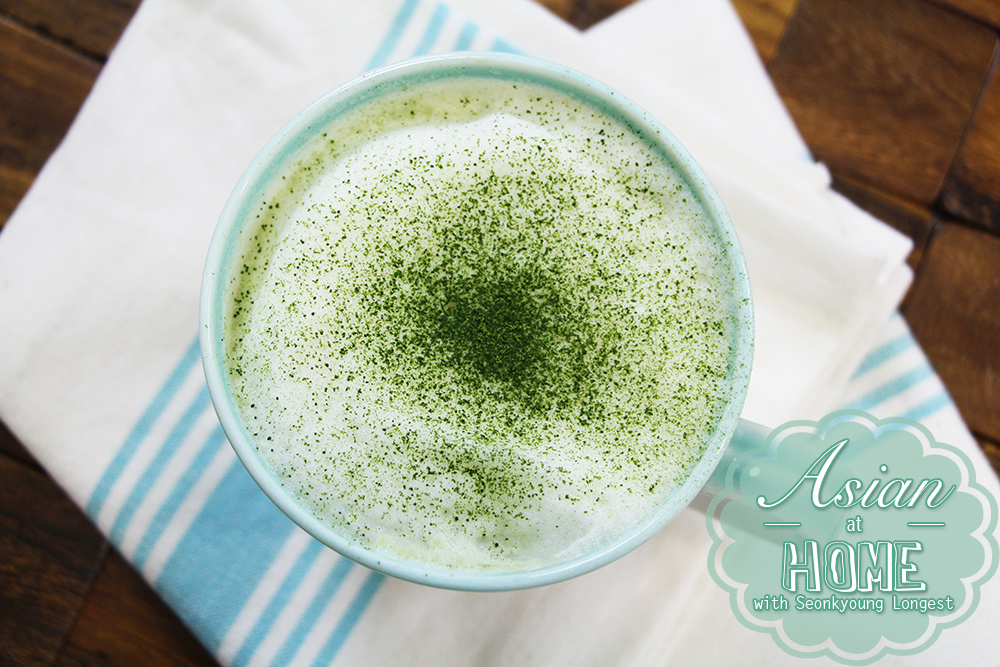 Hi guys!
Today I'm going to show you how to make Green Tea Latte! 🙂
So yummy and delicious! If you want to try something other than cafe-latte, this is the one you need to try!
Matcha powder AKA green tea powder might seems pricy for the amount you get, but think how much you are paying for cafe/Starbucks.  It's totally, totally much cheaper- also you can make some other green tea dessert recipes.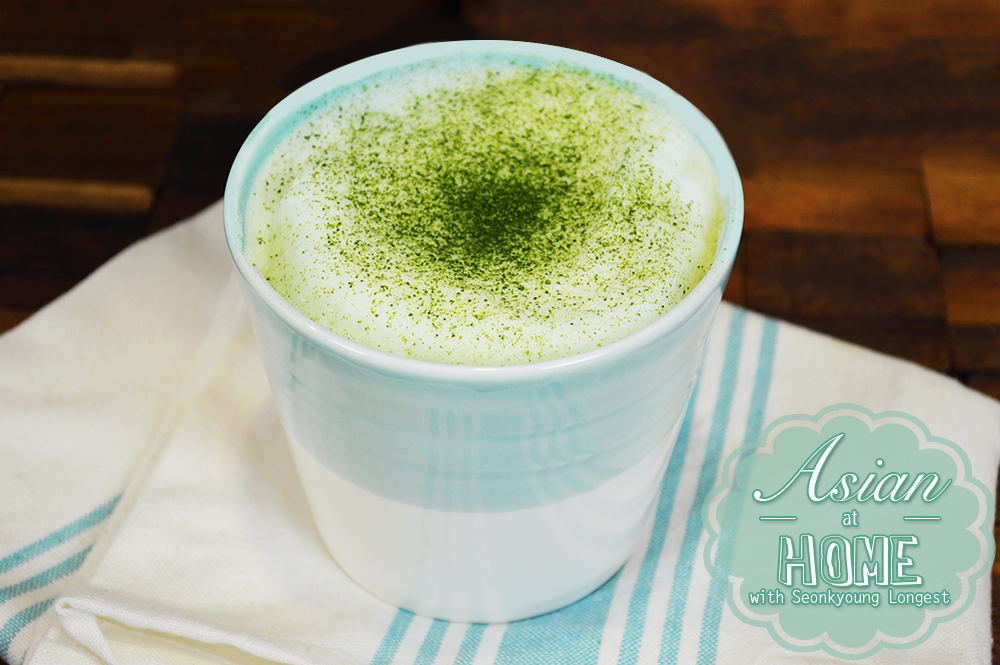 You can find green tea powder local Asian/Japanese market or internet.
Here are some links I found on internet if you would love to check out. 🙂
http://www.marukaiestore.com/p-290-shiki-matcha-tea-can-10oz.aspx
Green Tea Latte : How to make Green Tea Latte
Author:
Seonkyoung Longest
Ingredients
1 tsp. Green tea powder (Matcha powder), ⅛ tsp. more for dusting
4 Tbs. Hot water
4 tsp. sugar
¾ cup Hot milk (soy, almond, rice or coconut will work just fine as well)
Instructions
In a mug, whisk green powder and hot water together until there are no lumps. Add in sugar and whisk until sugar has dissolved.
With a milk frother, froth milk about 30 second or until your desired froth.
Pour frothed milk into green tea powder mixture. Dust with ⅛ tsp. green tea powder right on top.