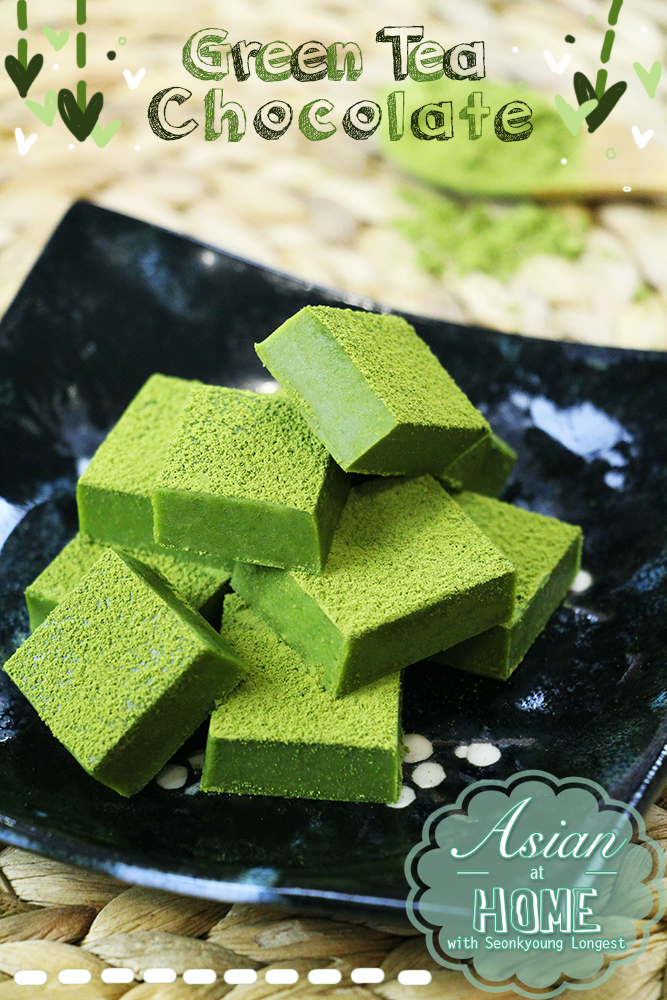 Hi guys!
Today I'm sharing one of my favorite flavored chocolate- Green Tea Chocolate! 
I love green tea chocolate, it's buttery, sweet and bitter all same time! 
The bitter taste from green tea and buttery sweetness from white chocolate's combination is really amazing. 
There are lots of green tea flavor dessert out there. I also have a few recipes if you would like to check it out!
 Green tea shaved ice dessert
 Green tea boba
 Green tea ice cream
Green tea latte
There are so may thins to do with green tea, and most of my green tea dessert recipes call "Matcha powder", which is green tea powder.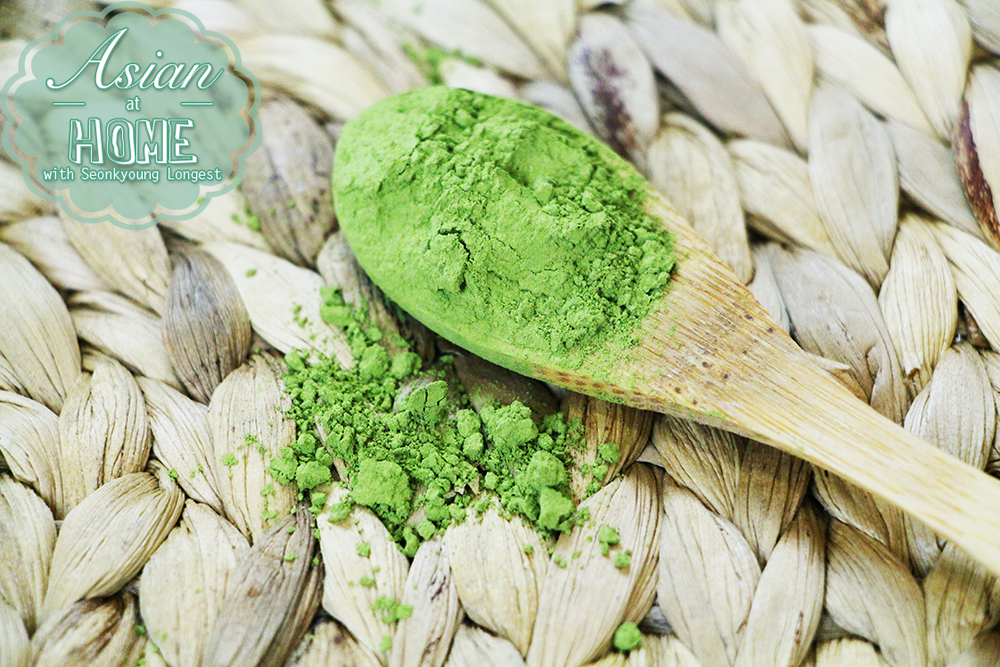 You can find green tea powder local Asian/Japanese market or internet. 
Here are some links I found on internet if you would love to check out. 🙂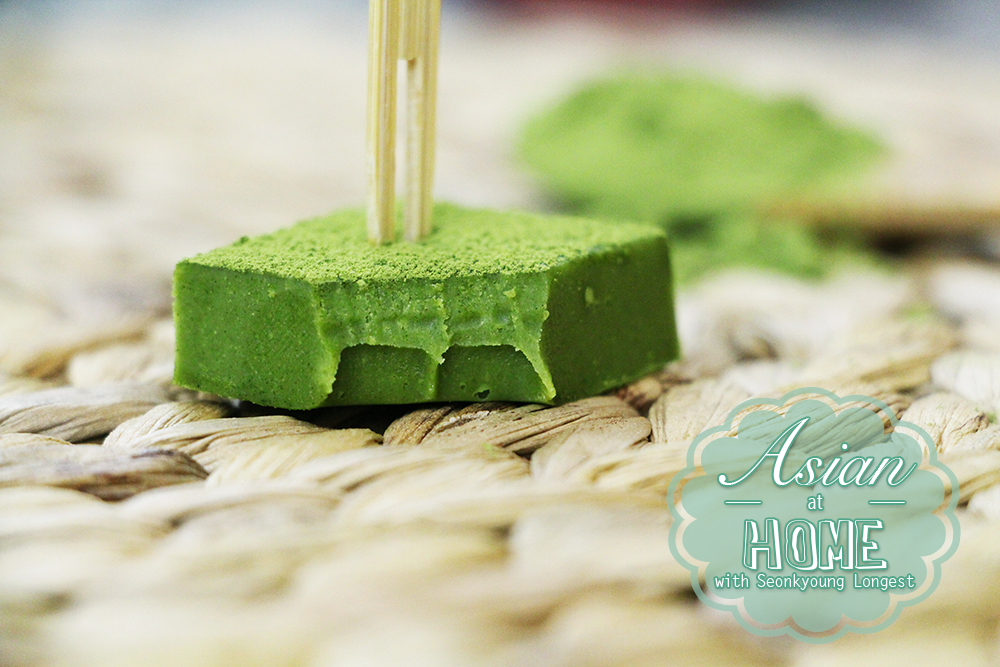 Green Tea Chocolate
Author:
Seonkyoung Longest
Instructions
Heat heavy cream in a small saucepan over medium heat until just about to simmering. Remove from heat.
Meanwhile in a large mixing bowl, add white chocolate. Pour hot heavy cream over chocolate and stir until it's already melted with a rubber spatula. If chocolate is not melting and the mixture gets cold, microwave for 10 seconds at a time and stir.
When chocolate and heavy cream has well combined, add vanilla and butter. Stir gently until chocolate mixture is smooth and creamy.
Sift in green powder right on top of chocolate mixture and stir gently until green tea has combined. There shouldn't be green tea lumps and very smooth.
Pour green tea chocolate into a 8"X8" baking pan lined with parchment paper. Spread top evenly and place in a refrigerator for 2 to 3 hours.
When green tea chocolate is harden and set, take out from refrigerator. Remove from baking pan and separate green tea chocolate and parchment paper. Cut into 1"X1" squares or any sizes you desired.
Dust with remaining green tea powder.
Store in an airtight container in a refrigerator but it's best taste when it's room temperature.