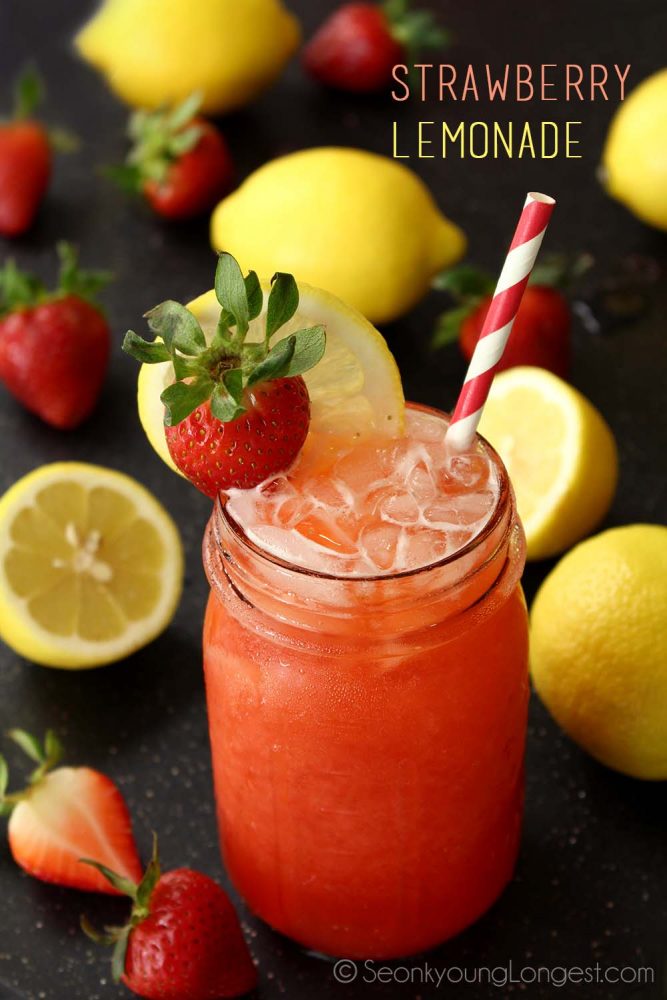 This Strawberry Lemonade is perfect for the season!!!
Fruity, sweet, tangy and so refreshing!
If you love strawberry and if you love lemonade, why are you eating for?
Make this strawberry lemonade right now at home!!
Strawberry Lemonade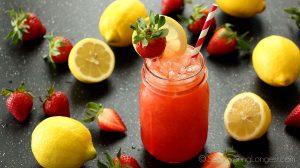 Author:
Seonkyoung Longest
Ingredients
1¼ cup honey or sugar
7 cups cold water, divided
1 lb strawberries, washed and removed stems
1½ cup freshly squeezed lemon juice (approximately 7 to 8 lemons)

Instructions
In a mixing bowl, combine honey and 2 cups water and whisk until honey is completely dissolved.
In a blender, add strawberries and honey water. Blend until very smooth.


Pour strawberry mixture into a pitcher(strain as need/want) along with lemon juice and remaining water. Stir well and cool it in refrigerator at least 1 hour. Serve with lots of ice, this lemonade consistency designed to still delicious even though ice melts down. Enjoy!