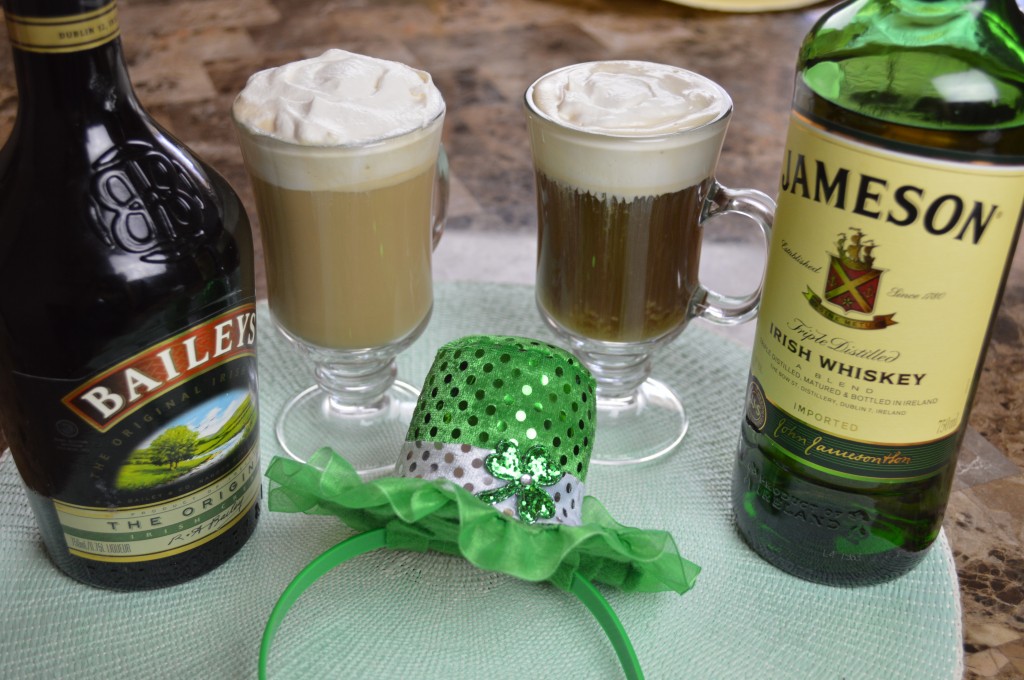 Happy St. Patricks's Day everyone!
Hope you guys enjoying your weekend!! My hubby and I catching up after a crazy weekdays, we both were very busy!! I'm so happy to be with my love, so grateful.
Try this delicious Irish coffee recipe at home this St Patrick's Day weekend, it's kinda addicting- so be careful!! lol
I made Irish coffee with Jameson and Bailey's. I still have no idea which one I like better??!?? I really like creamy sweetness from Bailey's,
BUT
I'm a black coffee person, so I really like dark Jameson one too..
Try this recipe and tell me which one you like better.
Good luck!!
and of course, Thank you!!
Irish Coffee
Author:
Seonkyoung Longest
Ingredients
1 Tbs. Sugar
3 Tbs. Choice of Irish whisky or Bailey's
⅔ cup Hot black coffee
Bailey's whipped cream *see notes
Instructions
In a coffee mug, add sugar Irish whisky or Bailey's and coffee. Stir until sugar has dissolved. Top with whipped cream and enjoy!
Notes
Bailey's Whipped Cream: In a mixing bow, add 1 cup heavy cream; whisk. When it start getting thicker, add ¼ cup powder sugar, 3 Tbs. Bailey's. Whisk until double in volume, soft pick.
Nutrition Information
Serving size:
1
Calories:
314
Carbohydrates:
29g
Sugar:
29g
Sodium:
7mg