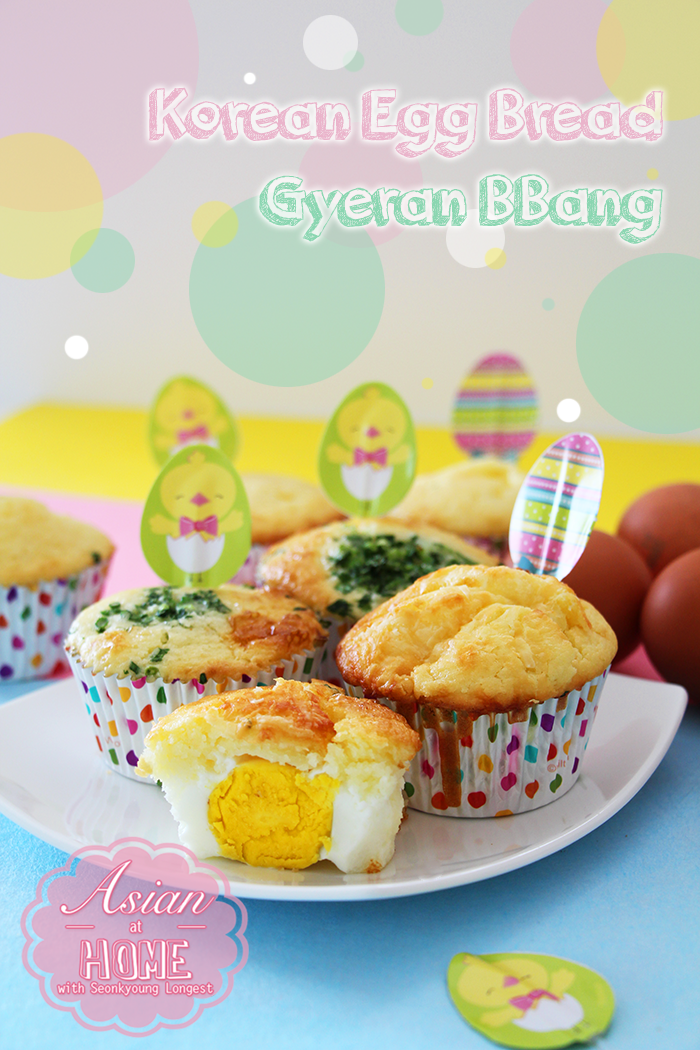 Hi guys!
Since I came to Korea, I get to do lots of fun stuff!! 
I've got to talk to culinary students, visiting lots of great restaurants, meeting old friends that I haven't met for years!! 
Collaboration with Alia was definitely one of the fun stuffs I did while I'm in Korea as well!
She showed me how to make great Moroccan dish, so I've got to show her how to make her favorite Korean street food, Gyeran Bbang- Korean Egg Bread!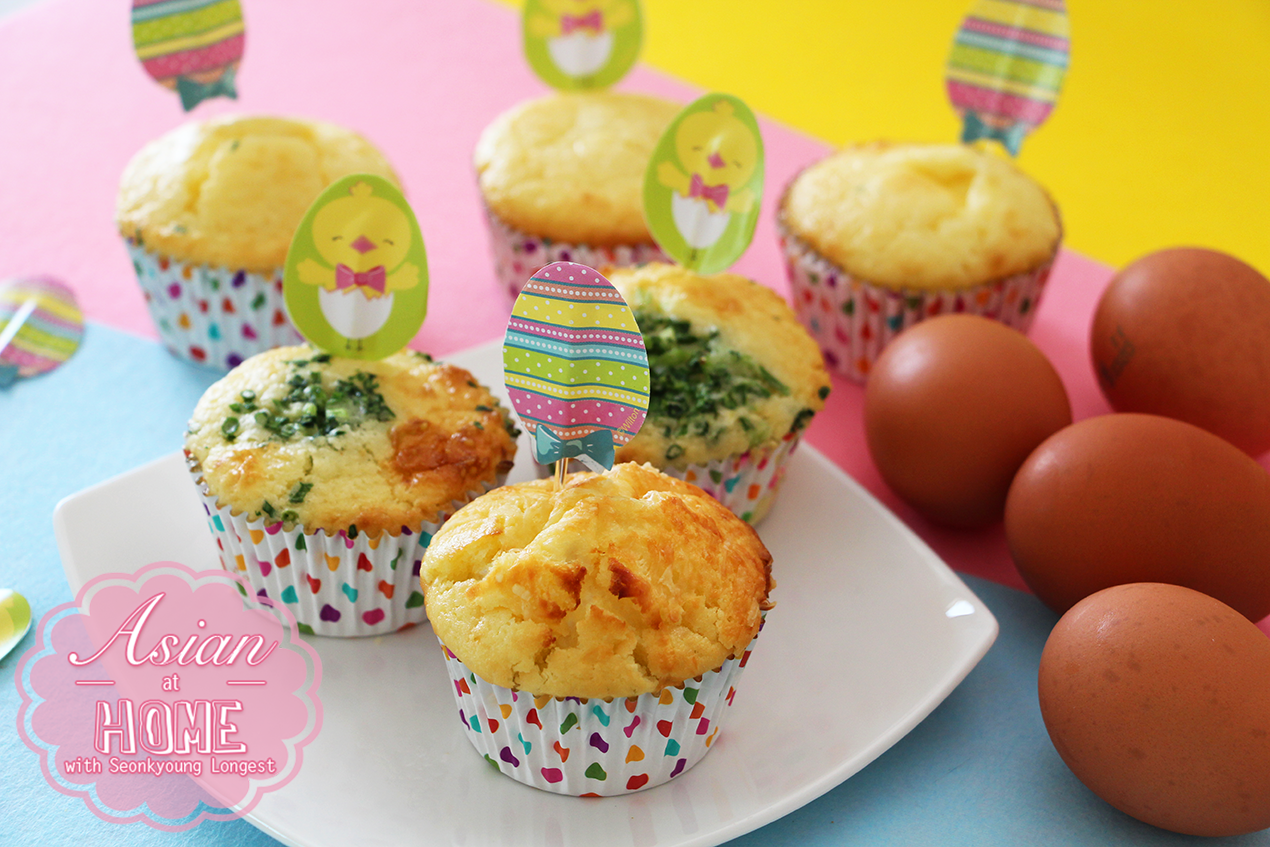 For my Korean Egg Bread recipe that I showed Alia, please check this video out!
Also, don't forget to subscribe her channel www.Youtube.com/CookingWithAlia  for more delicious Moroccan cuisine!

Oh, Don't forget to check out Alia's Moroccan Meatballs and Egg in Spicy Tomato Sauce as well!
Alia's Moroccan dish Poached Egg in Spicy Tomato Sauce (Shakshuka) written recipe is on her website!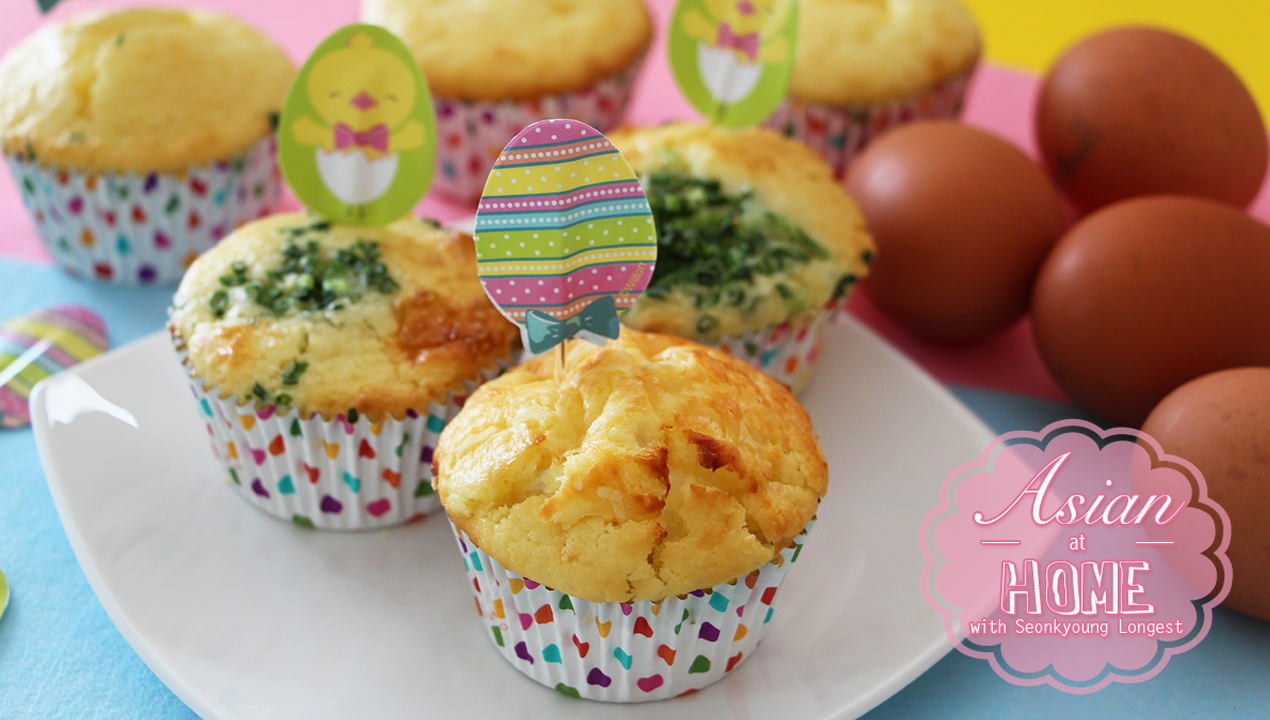 Hope you guys give this recipe a try one day!

Korean Egg Bread (Gyeran-Bbang) 계란빵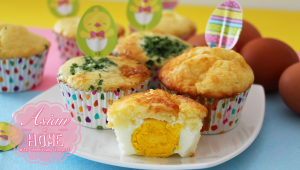 Author:
Seonkyoung Longest
Ingredients
For Batter
¾ cup Whole milk (You can substitute to other type of milk)
2 Tbs. White vinegar or lemon juice
1 cup All purpose flour
½ tsp. Baking soda
1 tsp. Baking powder
½ tsp. Salt
2 to 4 Tbs. Sugar (Up to your taste for sweet)
2 Tbs. Melted butter
1 Egg
For Egg Bread
Topping Options
Sea salt
Grated cheese
Chopped lunchen meat
Imitation crab meat
Octopus
Chopped green onion
Chopped green herbs, such as parsley, basil, chive and etc
Instructions
Preheat oven over 350 degrees.
In a mixing bowl, combine milk and vinegar and set aside. We are making quick butter milk, if you have butter milk in your hand already, then please use it.
In an other mixing bowl, whisk flour and next 4 ingredients(until sugar) together; add melted butter, 1 egg and milk mixture we made earlier. Whisk until you don't see any lumps.
Spray muffin pan with non stick spray or use a silicon muffin pan.
Spoon out about 2 tablespoons into each muffin section. Crack 1 egg into each muffin section top of batter and top egg with a bit more batter, about 1 tablespoon.
Top with any topping you desire and bake in preheated oven for 25 minutes or until it's golden brown.
Enjoy!