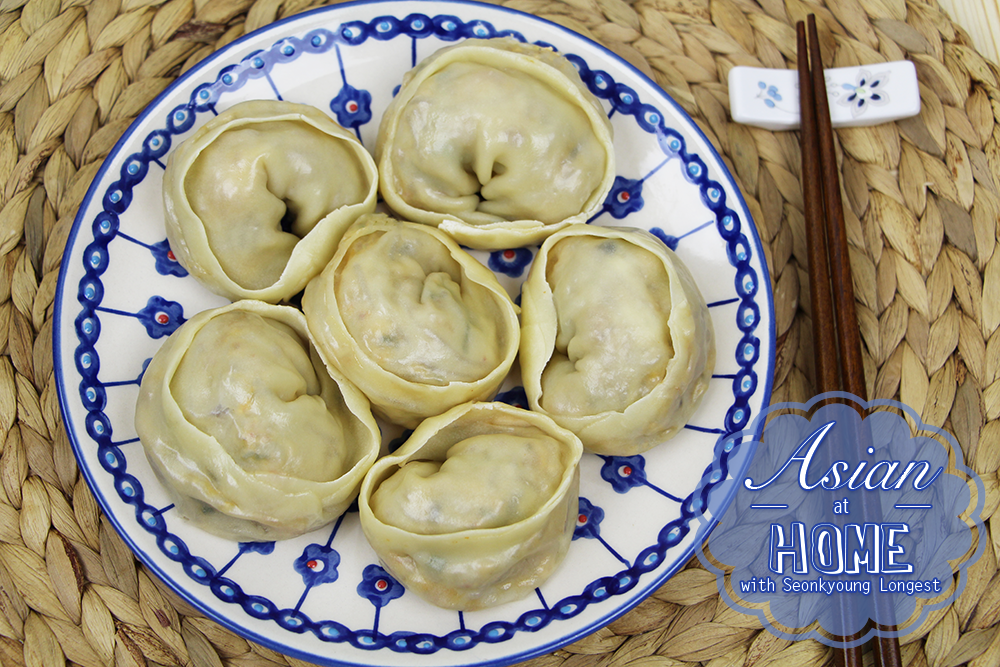 Hi guys!
Today I'm going to share one of my family recipe, Kimchi Mandu!

Kimchi is Korean fermented vegetables and Mandu means Korean filled dumplings. Mandu is usually filled up many different vegetables, noodles, tofu and ground meat/seafood. Though, my favorite Mandu is definitely Kimchi Mandu because it's slightly spicy and tangy from kimchi, the flavor is just so delicious!
My mom always made this Kimchi Mandu every Korean holiday, such as Chooseok(Korean Thanksgiving) and Lunar New Year. Oh, making mandu is definitely brings all the beautiful lovely memories of my childhood.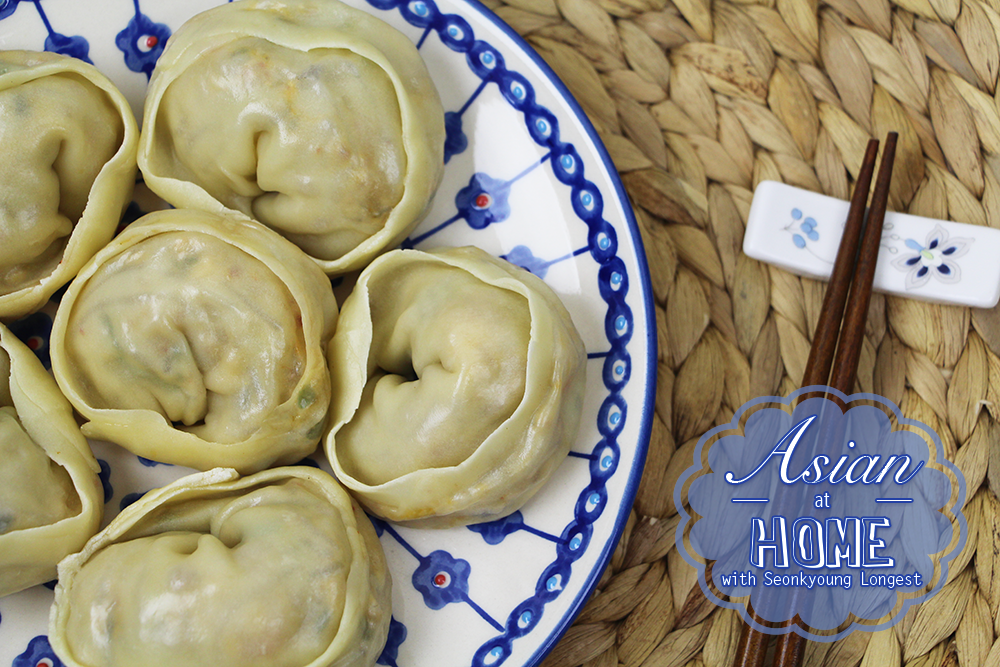 My favorite is hands down- steamed Kimchi Mandu, but deep fry or pan fry is very delicious as well! My mom makes Manduguk(Dumpling soup) with these mandu the next day and it is so delicious, you can't resist… 
Hopefully you can make your own beautiful and lovely memories with your family while making mandu at home as our family did.

Kimchi Mandu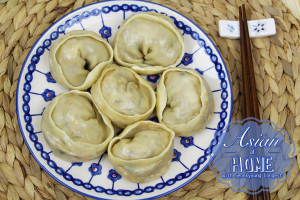 Author:
Seonkyoung Longest
Ingredients
10 oz. Ground pork
¼ tsp. Salt
⅛ tsp. Black pepper
1 Tbs. mirin (optional)
5 oz. Bean sprouts
1 cup Well fermented Kimchi, squeezed juice and chopped
8 oz. firm tofu, squeezed excess water with paper towel
3 green onions, chopped (approximately ½ cup)
2 to 3 Garlic cloves, minced (approximately 1 Tbs)
2 Tbs. Soy sauce
1 Tbs. Sesame oil
1 tsp. Sesame seeds
Small pinch of salt
¼ tsp. Black pepper
20 to 25 Dumpling wrappers
Instructions
Bring enough water to boil blench beansprouts and noodles in a large pot.
Meanwhile heat a wok over high heat; add pork, ¼ tsp. Salt, ⅛ tsp. Black pepper and mirin. Stir fry for 3 minutes, no need brown bits. Remove from heat and place cooked pork in a large mixing bowl.
By now, your water would be boiling, add 1 Tbs. salt and bean sprouts. Blench bean sprouts for 1 minute. Using a small strainer, take out bean sprouts and drain. Tap with a paper towel to get rid of excess water. Cut into ¾" short.
In same boiling water, add glass noodles and cook it by following directions of package you are using. Drain, rinse with cold water and drain completely. Cut into same size as bean sprouts.
Add bean sprouts, noodles and rest of filling ingredients in same mixing bowl that we placed pork. Mix well with a spatula.
Line a baking sheet with parchment paper or plastic wrap. Bring one dumpling wrapper at a time on your palm and wet edge with water slightly if your dumpling wrapper is not freshly made. Place 1 Tbs. filling in middle, fold and seal as a half moon shape. Brin both end put it together and seal. Place on lined baking sheet and repeat until you are done with wrappers and filling.
You can steam kimchi mandu 8 to 10 minutes or pan/deep fry until golden brown about 8 to 10 minutes over medium heat. Enjoy!
Notes
If you have some left over filling, make fired rice with it! :-)