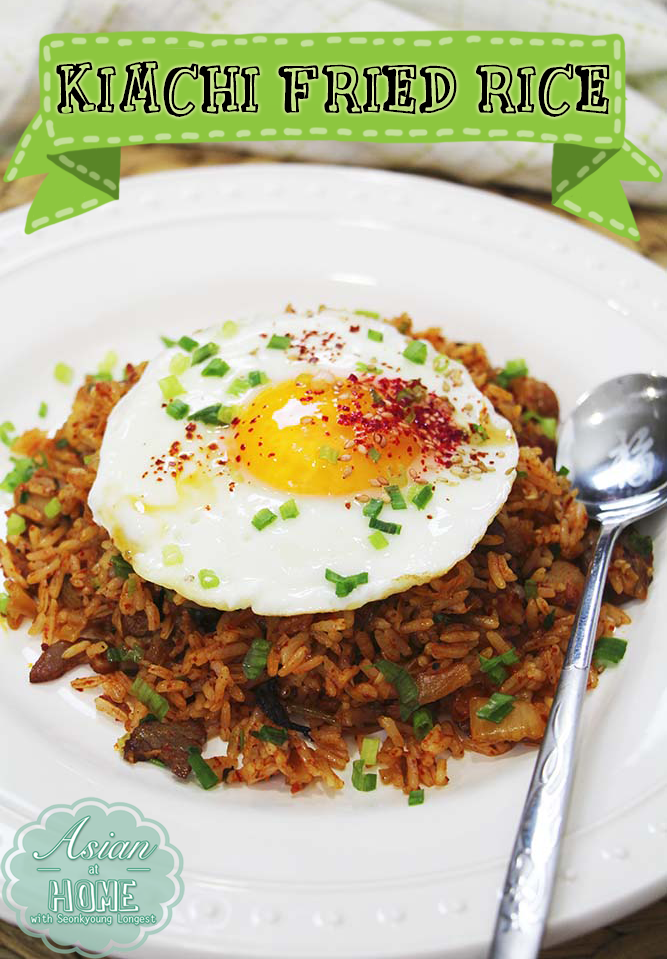 Hi guys!
Today I'm sharing the BEST Kimchi Fried Rice Recipe with you all!! 
Kimchi fried rice is one of easiest fired to make at home, the ingredients are super simple too! All you need is bacon(or pork or no meat at all!), well fermented kimchi and rice!
You can omit the meat if you would love to make vegan kimchi fried rice, and make sure you are using vegan kimchi as well because normally kimchi is seasoned with fish sauce.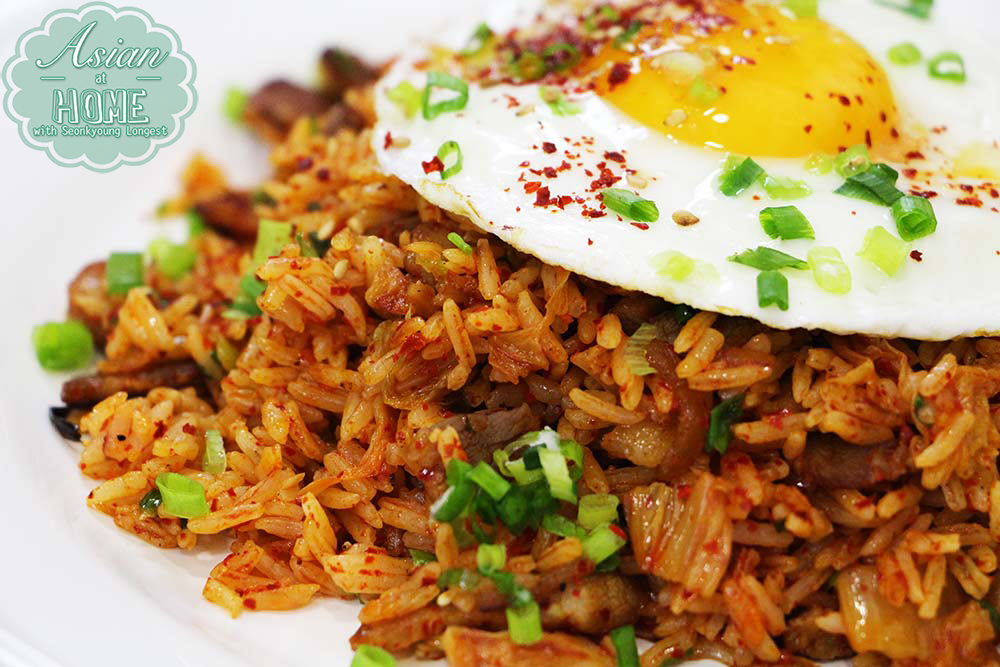 I highly recommend to use homemade kimchi(of course mine! lol) if it's available for you for any kimchi recipes because homemade kimchi has so much deeper flavor! 
If you have time, try my Kimchi Recipe, it's definitely worth it!!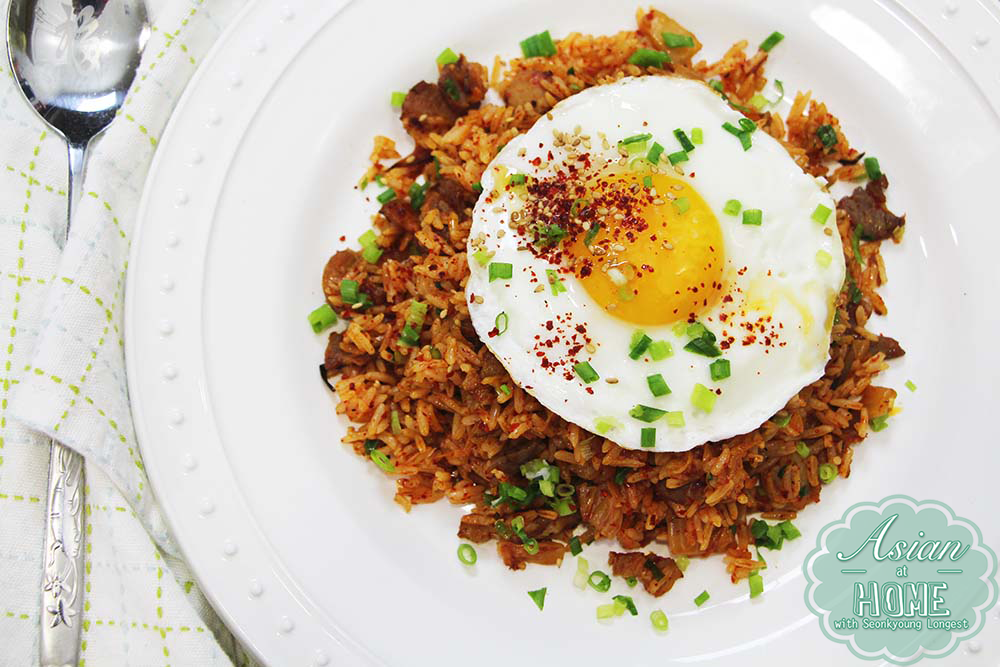 Well fermented kimchi is always better to cook with instead of fresh and not fermented one. The natural sourness is perfectly balances when it's cooked and actually it tastes even better when it's cooked.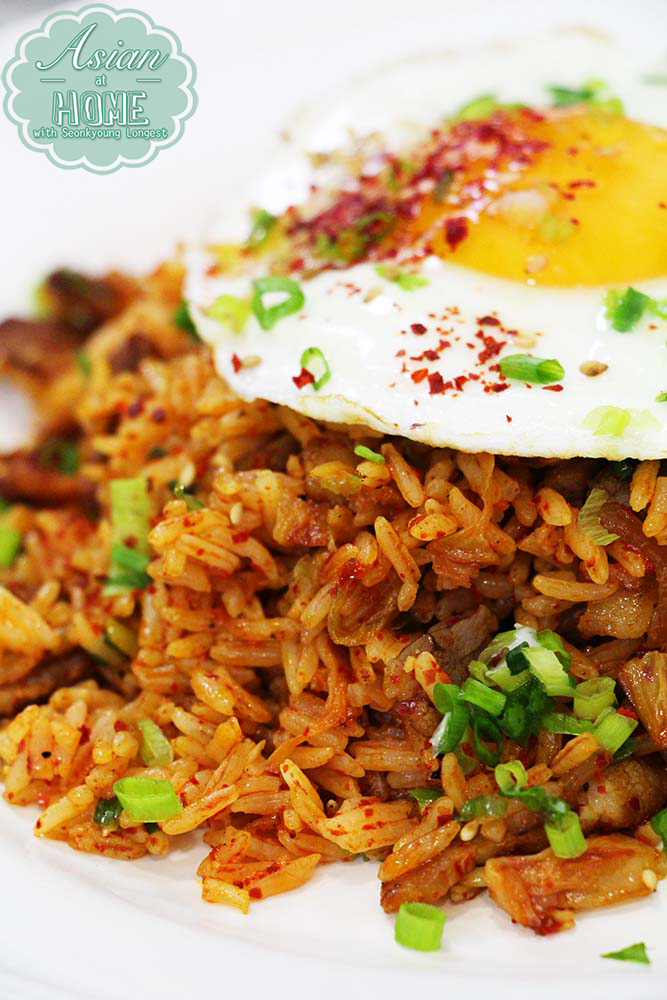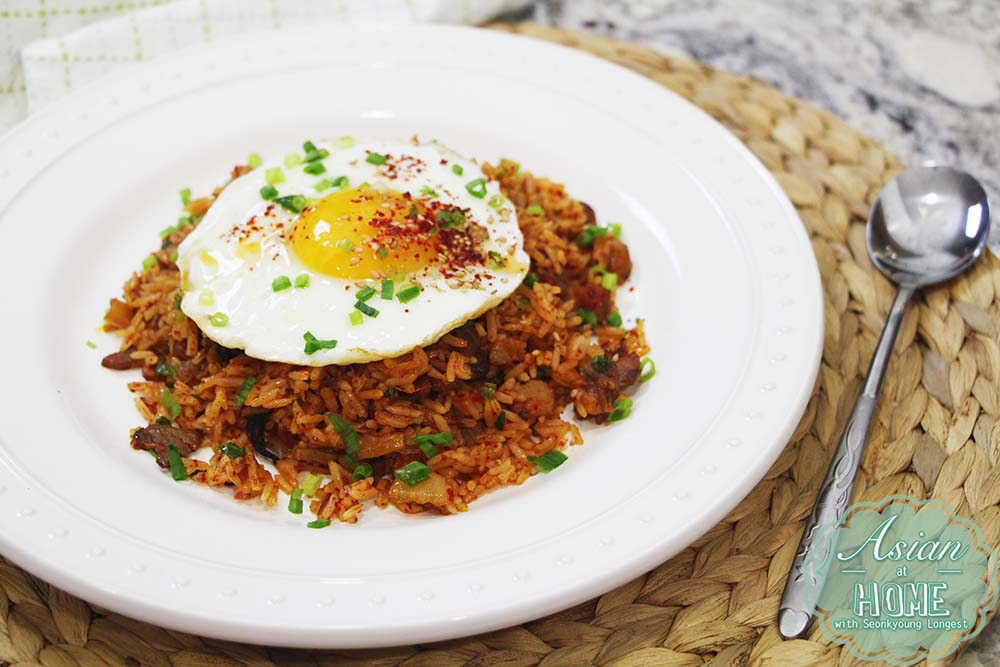 I used Jasmine rice- which is not regular for kimchi fried rice- because in Korea we eat short grain rice as everyday rice. So of course, using cooked short grain rice is very common in Korea. But I noticed Jasmine rice is works so much better for fried (Any fried rice!)- gives nice and fluffy texture and has slight scent that very pleasant when it's cooked.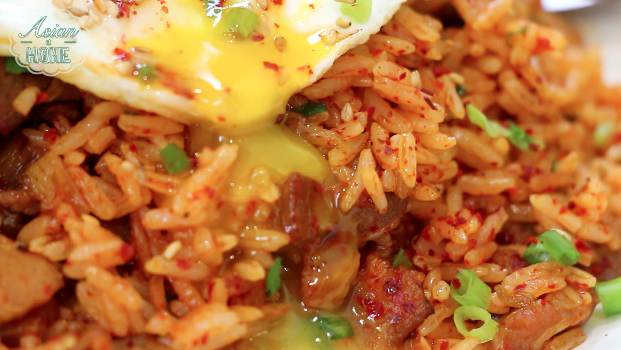 Kimchi fried rice is perfected with a fried egg right on top, don't forget!

Best Kimchi Fried Rice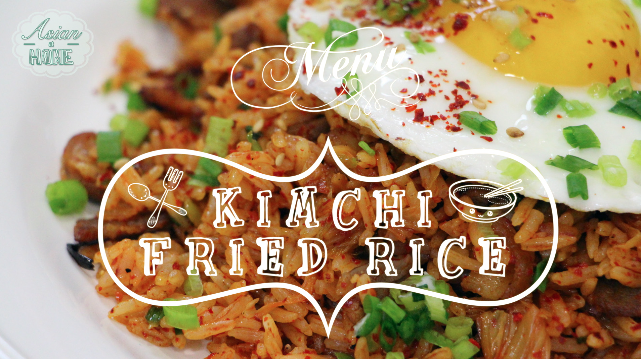 Author:
Seonkyoung Longest
Ingredients
4 Slices thick cut bacon center cut, cut into bite sizes
1 cup Well fermented kimchi, chopped (More sour is better and homemade is even better! Click HERE for my Kimchi Recipe.)
2 cups Jasmine rice, cooked and cooled
Pinch of Salt
Pinch of Black pepper
Pinch of Gochugaru, Korean red pepper flakes, optional
2 green onion, chopped
2 eggs
Sesame seeds and oil for garnish
Instructions
Heat a wok over high heat; add bacon and cook until bacon edge is brown, but not crispy. About 2 - 3 minutes.
Add kimchi into wok, stir fry for 3 minutes or kimchi is softly cooked with bacon.
Add rice, stir fry about 2 minutes. Keep tossing until all rice coated evenly with beautiful red orange color.
Reduce heat to medium low, add salt, black pepper and gochugaru if it's necessary. Stir in green onion and remove from heat.
Fry eggs as how you like and place top of kimchi fried rice.
Garnish with sesame seeds, sesame oil and bit more chopped green onion if desired.