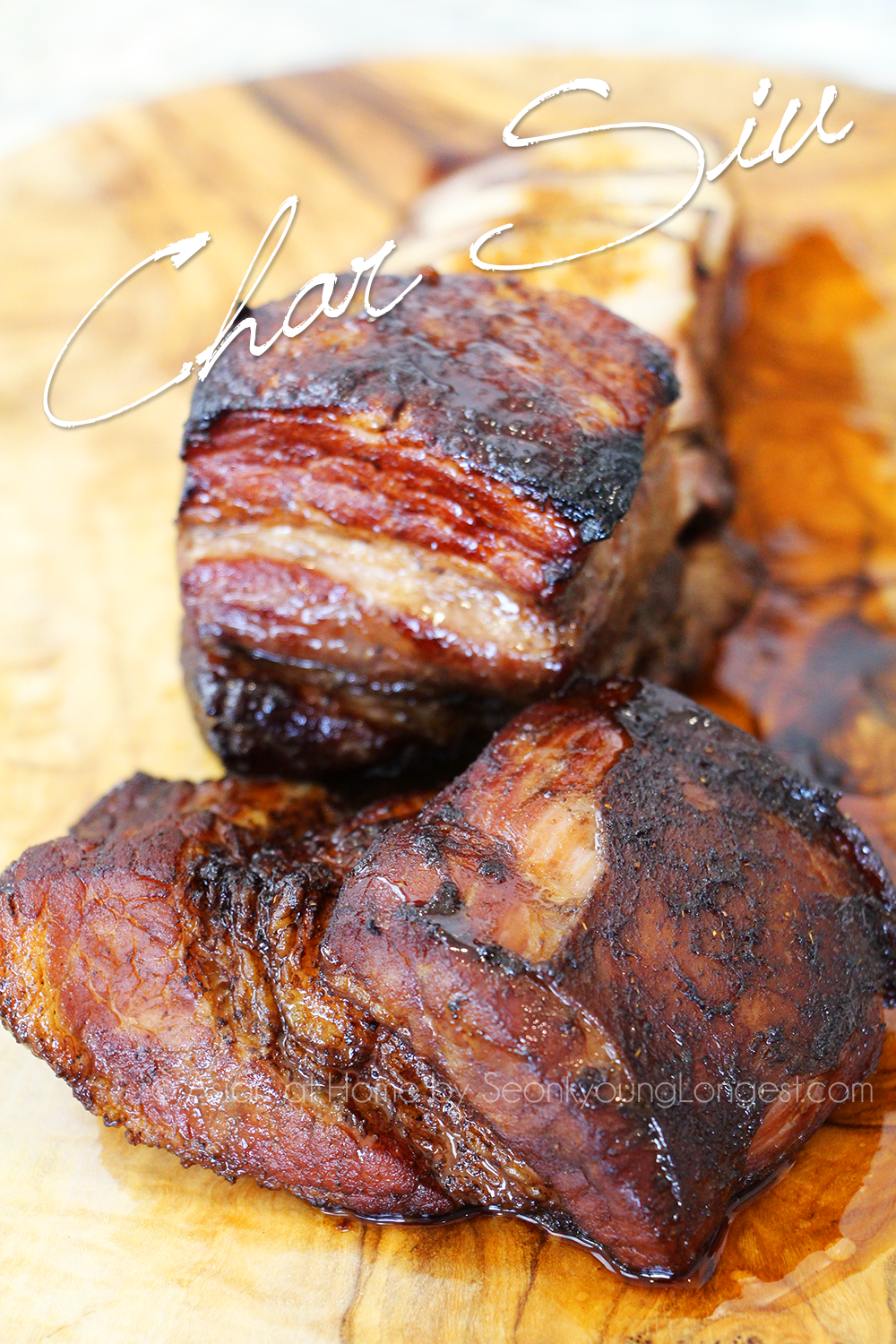 Hi guys!
Today I'm sharing delicious Chinese style BBQ pork called Char Siu! 
There are so many different ways to make this Chinese BBQ all around Asian countries. And this recipe is totally my version of it! 🙂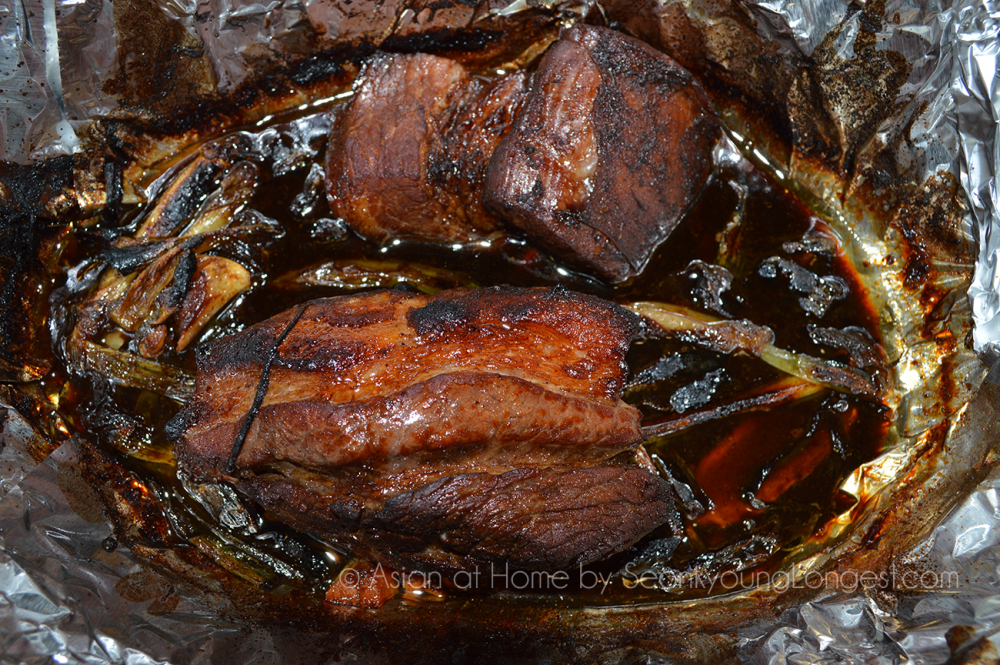 When they just came out from the oven, I was just like- WOW..!!! lol 
This is a great piece of pork that you can make sandwich, steamed buns, topping for a bowl of ramen and more! It is simply delicious by itself with a bowl of warm cooked rice too. 🙂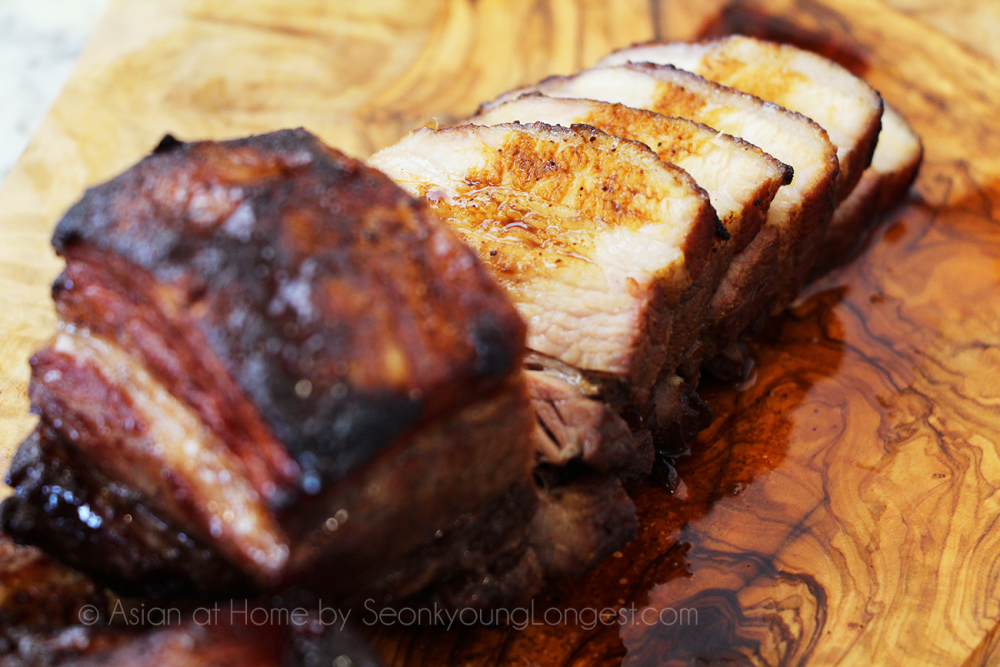 Lots of Chinese recipe calls red food coloring, but it's not really necessary if you have dark soy sauce. 
Dark soy is very easy to get from local Asian grocery stores or even online!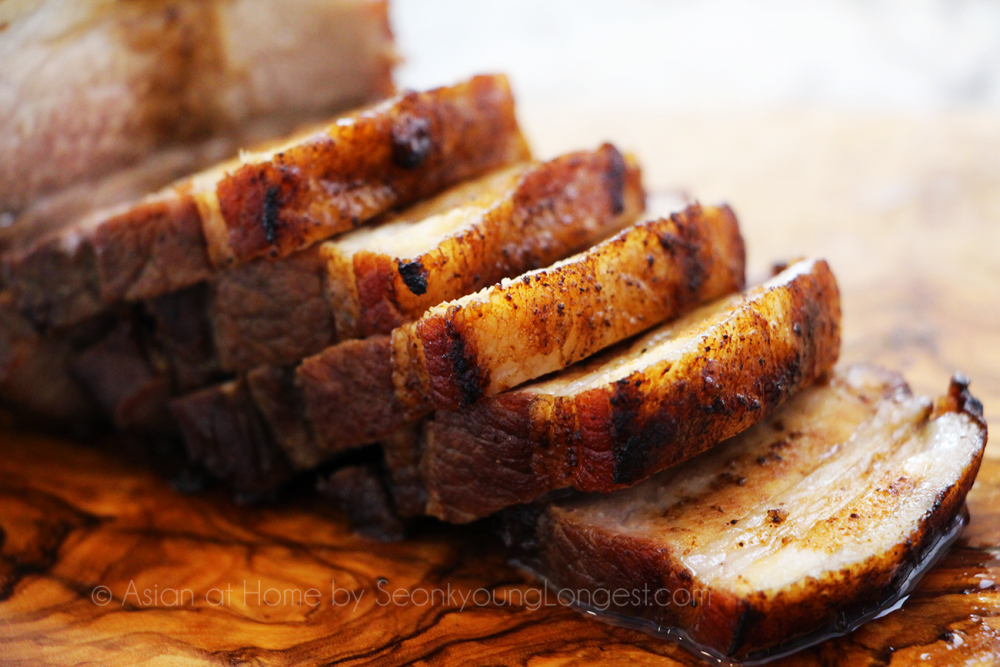 If you want to enjoy right away, you can let it rest for 20 to 30 minutes and slice. If you want to slice thiner for other dishes, then you need to let it cool down completely. 
Jacob and I really enjoyed on top of bowl of ramen noodles! ;-D Superb YUMMY!!
Hope you guys give my Char Siu recipe a try and enjoy!
Char Siu (Chinese BBQ Pork)
Author:
Seonkyoung Longest
Notes
If you want to make my
BBQ Pork Bun recipe
with this Char Siu Recipe follow the directions down below! 🙂
We are going to use the juice after cooking the char siu! Just discard all the solid vegetables by strain the sauce, and let it cool in the refrigerator for over night. You will see solid white fat on top of the surface, discard that as well, and bring the sauce in to a sauce pan, add additional ¼ cup of chicken stock and bring it to boil. Make cornstarch water by mixing 1 Tbs. of cornstarch and cold water each. Pour slowly only half of the amount into the sauce while stirring. If it's too watery, add more. If the texture is thick enough, then don't add more. Now chop up your char siu into small pieces about ¼-inch cubes and add into the sauce. 🙂 Let it cool before you using it as a filling, so it will be easier to handle!