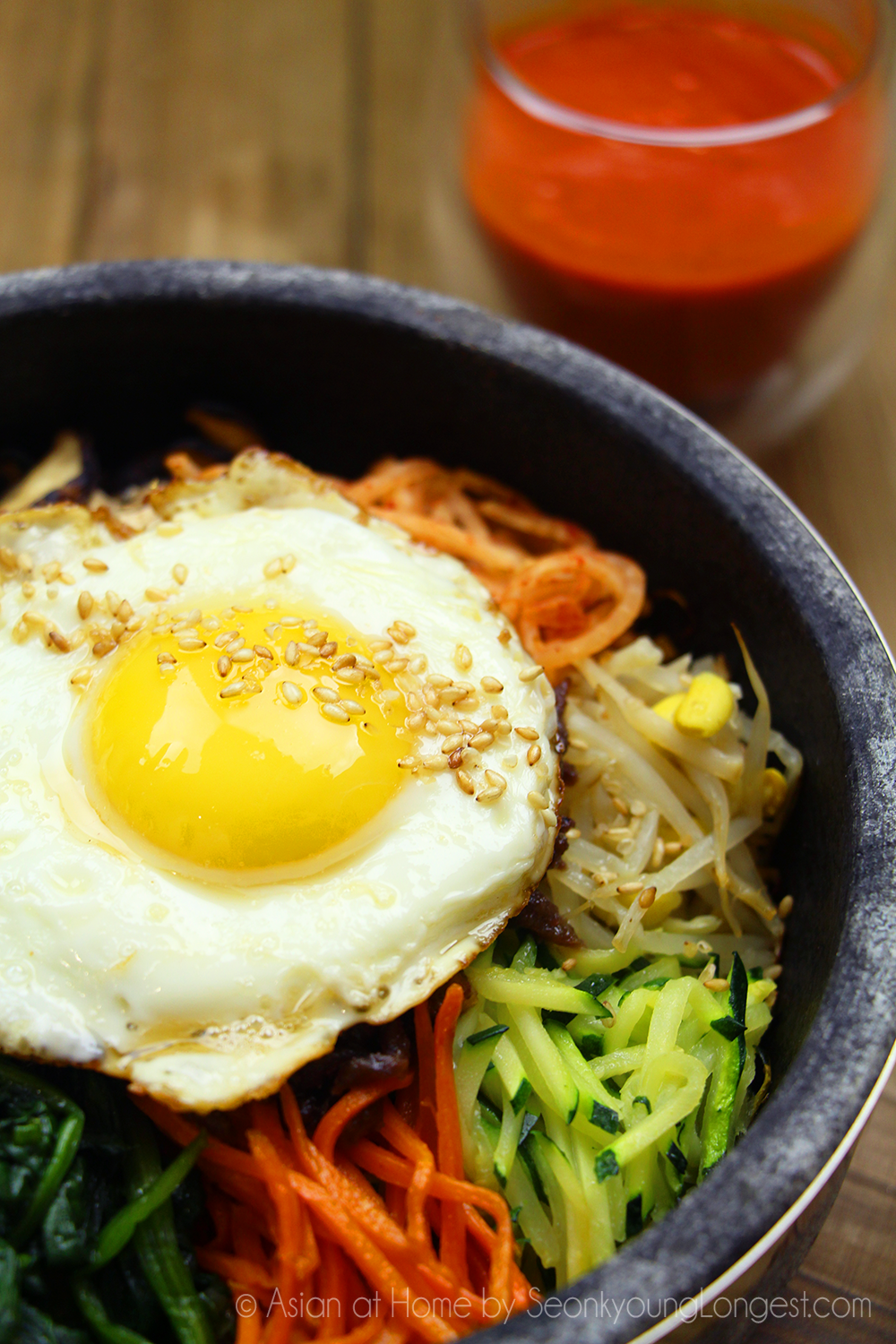 Hi guys!
Today I'm finally sharing my Dolsot Bibimbap recipe!! YAY~!!
I shared bibimbap recipe like 3 years ago, but you know it's more than 15 minutes long video. Ain't nobody got time for that!?! lol
But the recipe is SO GOOD, it deserve much more and you guys deserve to know this world best bibimbap recipe. So I decided to make a newer & better version of video and also doing your requested recipe.
Even though I shared bibimbap recipe so many of you were asking me to make this Dolsot Bibimbap recipe, so here it is!
Dolsot Bibimbap and regular bibimbap are basically something, accept the serving style. Regular bibimbap served on just regular shallow bowl while Dolsot Bibimbap served on a stone pot. Dolsot means stone pot in Korean.
So feel free to make this bibimbap recipe and serve on regular blow, it won't need to change a bit and it is still equally delicious. 🙂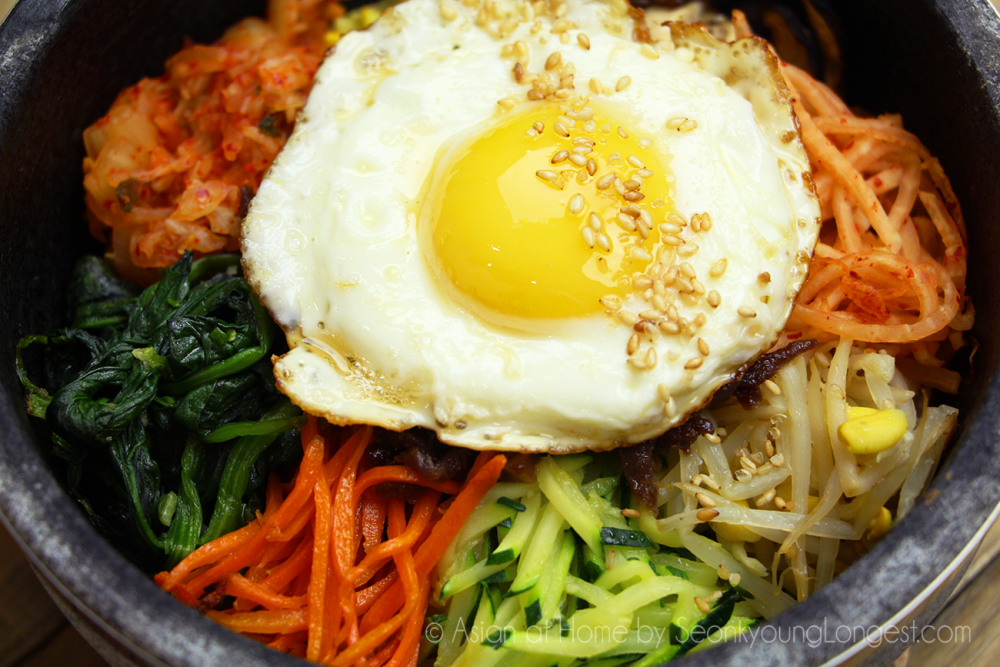 Dolsot Bibimbap's best part is that it creates delicious crispy rice part on the bottom. Ah, it's to die for! Also the food is hot and warm from the first bite to last bite. Which works amazing during fall and winter time! We all want hot and warm foods for the cold weather!
Hope you guys give this amazing Dolsot Bibimbap recipe a try, it is WAY TOO GOOD to miss out!!
Literally it will make your day, the best day you will ever have.
I'm serious. Really.
Korean Dolsot Bibimbap (Stone Pot Bibimbap)
Author:
Seonkyoung Longest
Ingredients
For Gochujang Sauce
1 Clove garlic
2 oz. Fuji apple, roughly chopped (Approximately 3 Tbs.)
2 oz. Onion, roughly chopped (Approximately 3 Tbs.)
½ Tbs. Soy sauce
2 Tbs. Gochujang
1 Tbs. Lemon juice
1 Tbs. Mirin(Seasoned rice wine)
1 Tbs. Sugar
1 Tbs. Sesame oil
Pinch of black pepper
For Marinate Beef (Or any protein you are using)
1 lb. beef (New York strips, Sirloin, chuck or rib-eye), cut into one bite size
2 Tbs. Soy sauce
1 Tbs. Mirin, seasoned rice wine
1 Tbs. Sesame oil
2 Tbs. Sugar
Black pepper
For the Vegetables
Salt
1 Zucchini, julienned
1 Yellow squash, julienned
3 Medium size carrots, julienned
Optional Vegetalbes
To Assemble
4 cups warm cooked rice (Short grain white rice or brown rice)
How to Make RiceCLICK HERE
4 eggs
Toasted sesame seeds
Notes
You can use any seasonal vegetables, as well as raw vegetables(Cabbage, cucumber, kale and etc.). Play and mix and match vegetables for your taste!


You can make this same recipe for regular bibimbap. Instead of using stone pot, using shallow bowls and skip the heating process and serve right away.


Non Spicy Sauce
3 Tablespoons soy sauce
1 Tablespoon rice vinegar
1 teaspoon toasted sesame oil and seeds
2 Tablespoons chopped green onion
1 small garlic clove, finely chopped


Directions
Combine all ingredients and mix well.