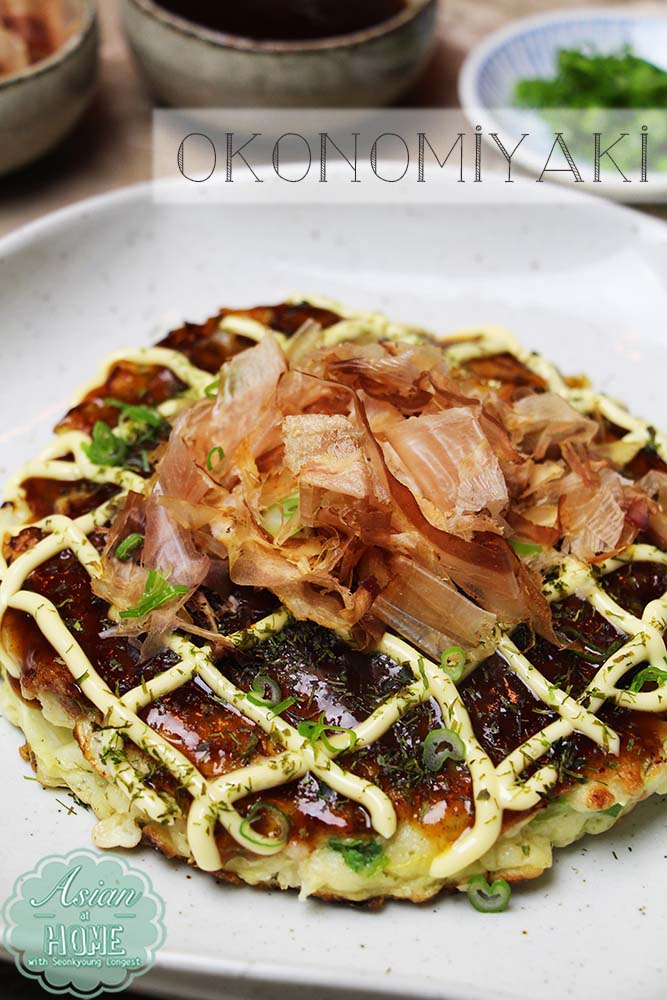 Hi guys!
Today I'm going to share my Okonomiyaki recipe! 😀 YAY~! 
Okonomiyaki is one of my favorite savory pancake, hands down! 'Okonomi' means 'what you like/want' and 'Yaki' means 'grill/broil'. So it pretty much means Grilled what you like/grilled as you like it.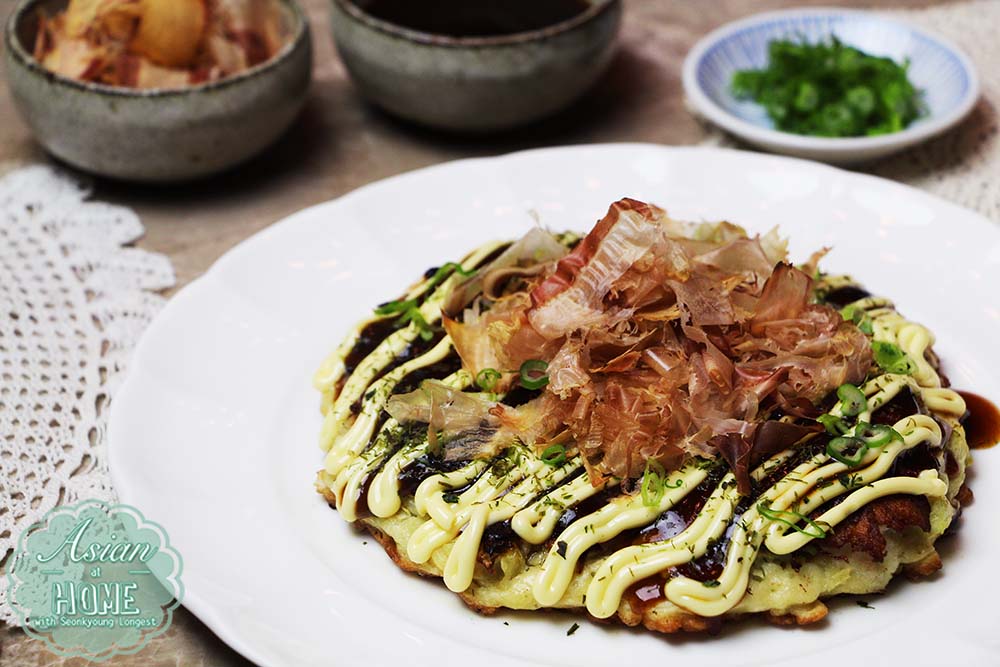 There are few different styles of Okonomiyaki depending on region. Okonomiyaki's origin is Osaka and Hiroshima and today I'm sharing  Osaka style which is more simpler and easier to make!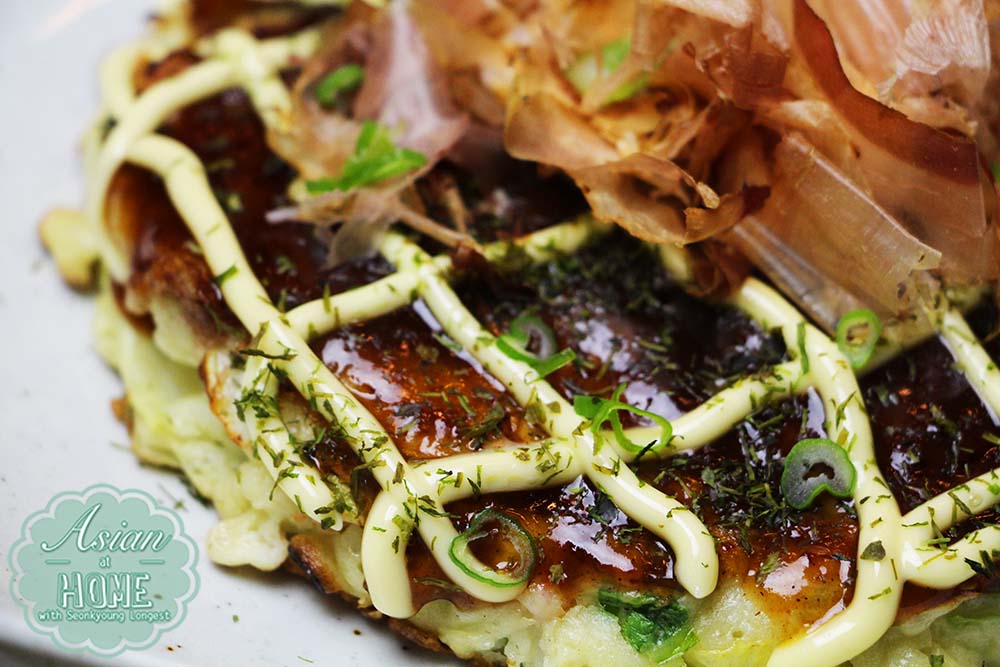 The batter and cabbage is the basic ingredients for Oknomiyaki and rest of other ingredients are totally up to you! As the name Okonomiyaki says, As You Like it! 😉
I understand there are some ingredients that hard to find at regular grocery stores, but you always can buy Asian ingredients from local Asian markets or Internet! 
Okonomiyaki Recipe : How to Make Okonomiyaki (お好み焼き)
Author:
Seonkyoung Longest
Ingredients
1 cup All pour pose flour
1 tsp. Baking powder
1 tsp. Salt
¾ cup Dashi broth (Click HERE for the recipe)
1½ Tbs. Nagaimo, Japanese mountain yam (Optional)
5 cups Green cabbage, cut into ½" pieces
2 Green onions, chopped
4 oz. Small shrimp, if it's large size, cut into bit sizes
2 Eggs
2 Tbs. Cooking oil
6 of thin slices pork belly (6 oz.) (You can substitute bacon)
For Sauce
For Garnish
Aonri, Japanese dried green seaweed powder
Katsuobushi, dried & smoked bonito plakes
Chopped green onion
Commonly in Japan, they cook/serve Okonomiyaki on the table where you eat, but we are going to make it work whatever convenience for us. It will be equally delicious, I hope you guys give it a try!