Hi guys!
Today I'm sharing one of true traditional Korean recipe! We call "Bossam". Ssam means wrap and Bossam means wrap with lots of generous stuffing inside. Commonly, it serves with boiled meat: Suyuk. 
Suyuk is one of Korean cooking techniques of cooking meat. "Su" means water and "Yuk" means meat in Chinese. Although Yuk mean is  meat, it commonly meant pork- which is most popular meat in Asia. 
In Korea when you order suyuk, mostly it's either pork belly or pork shoulder/butt serves with a couple of dipping sauce and side dishes but no wrapping options.
So if you oder Bossam, mostly they serves Suyuk with wrapping vegetables and side dishes for wrapping.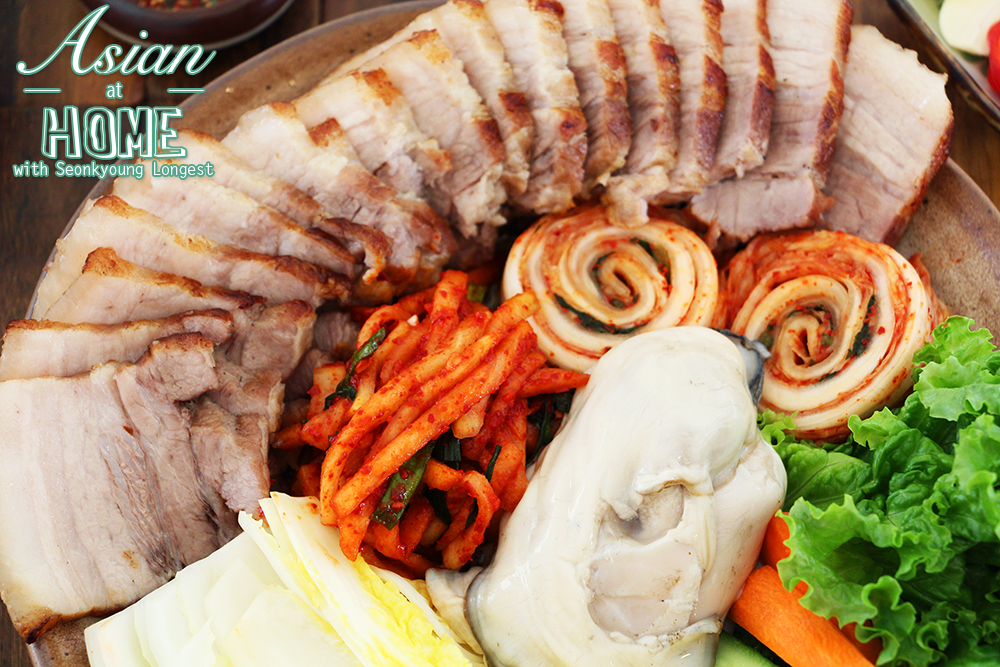 My Suyuk is totally different(in a good way!) than what you get from Korean restaurant, because I sear the pork belly after finish cooking in the water. So it will has nice golden brown crispy bit around, which makes it A LOT better than regular traditional version in my opinion.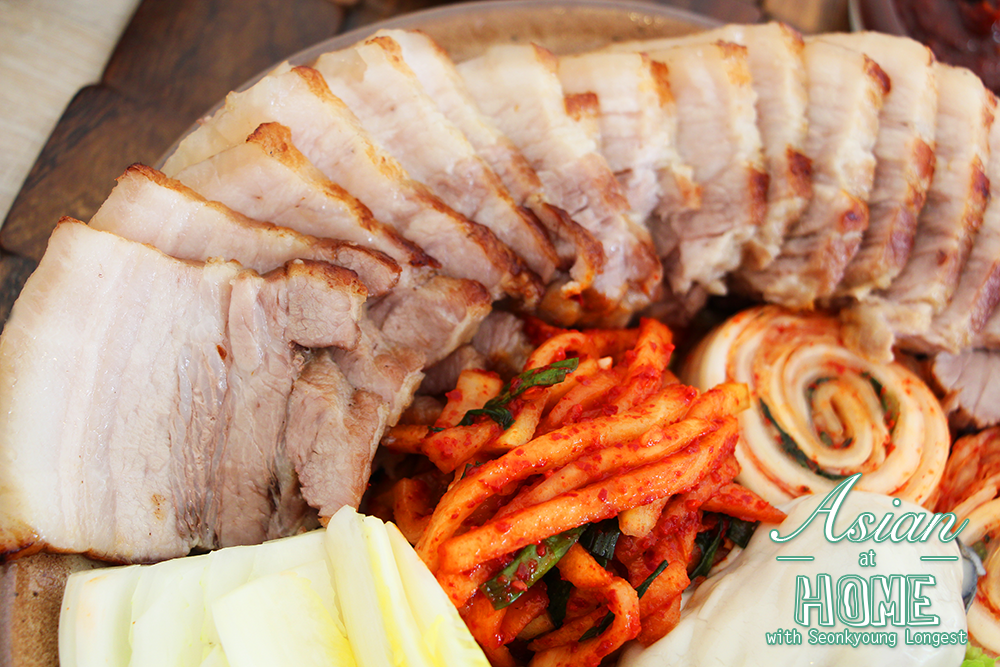 Sometimes Bossam serves with raw oyster or kimchi that has raw seafood in it. But don't be scare! It's actually our royal style! I personally like without it, unless the seafoods are super fresh. I'm (or my palate is) very sensitive about freshness of seafood. 
I linked all the side dishes that you probably needs recipe down below recipe and you can either save my recipe on your computer or print out and keep it in your recipe book/to do recipe list! 😀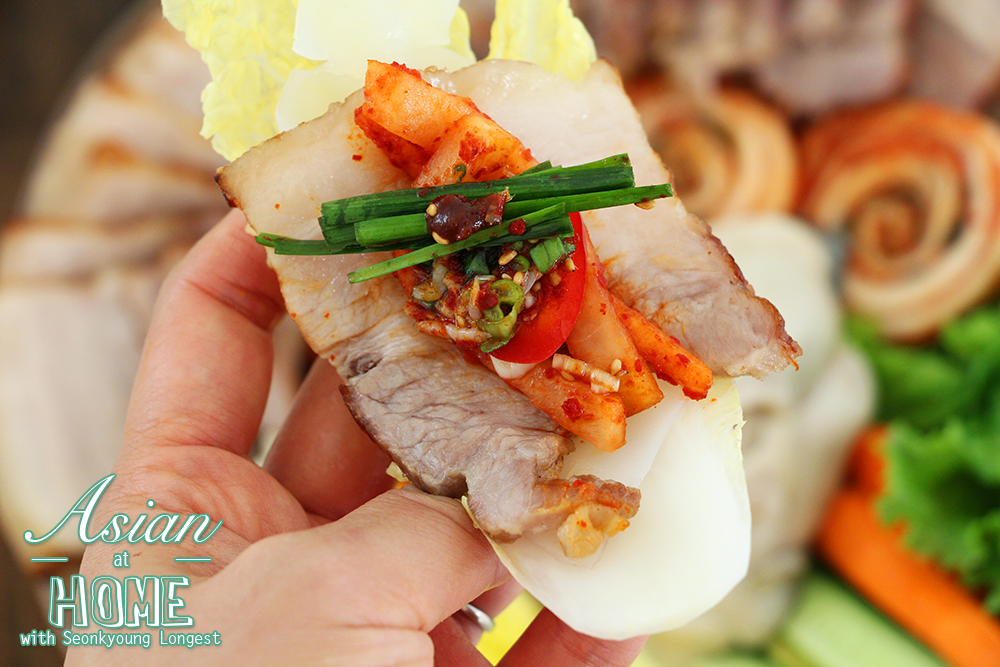 Everyone eats Bossam differently, so try different wrapping, filling, vegetables and sauces and find out your favorite!
But most importantly, have fun while experimenting of authentic Korean food in your kitchen!! 
Bossam
Author:
Seonkyoung Longest
Ingredients
For Suyuk (Pork cooked in flavored water)
2 lb. Pork belly, 2" to 3" thick, skin on/off
6 cups cold water, enough to cover pork belly
10 cloves garlic, smashed
4 of ¼" thin ginger slices
½ onion, quartered
1 tsp. salt
1 Tbs. Black pepper corn
½ cup rice wine
Must Bossam Assembling Side Dishes
Optional Bossam Assembling Side Dishes
Instructions
Suyuk (Pork cooked in flavored water)
How to Serve
Notes
If your meat is thiner than 2", shorten the cooking time 10 minutes per ½".