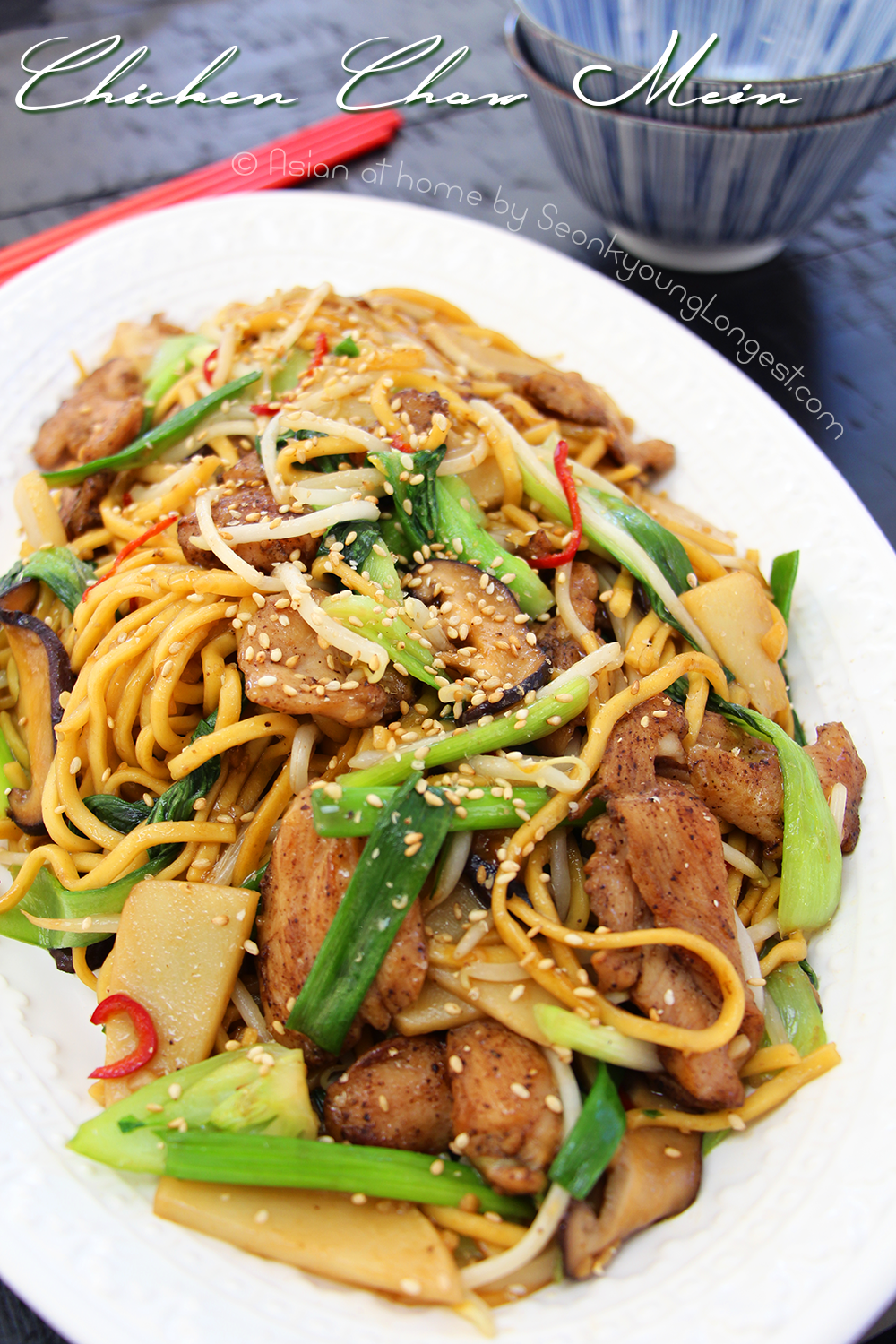 Hi guys,
Today, I'm going to share the world best chicken chow mein with you all!
It is so delicious, you can't resist a smile on your face after the first bite!
Chewy delicious Chinese egg noodles with lots of authentic vegetables and delicious chicken! What can I ask for more?!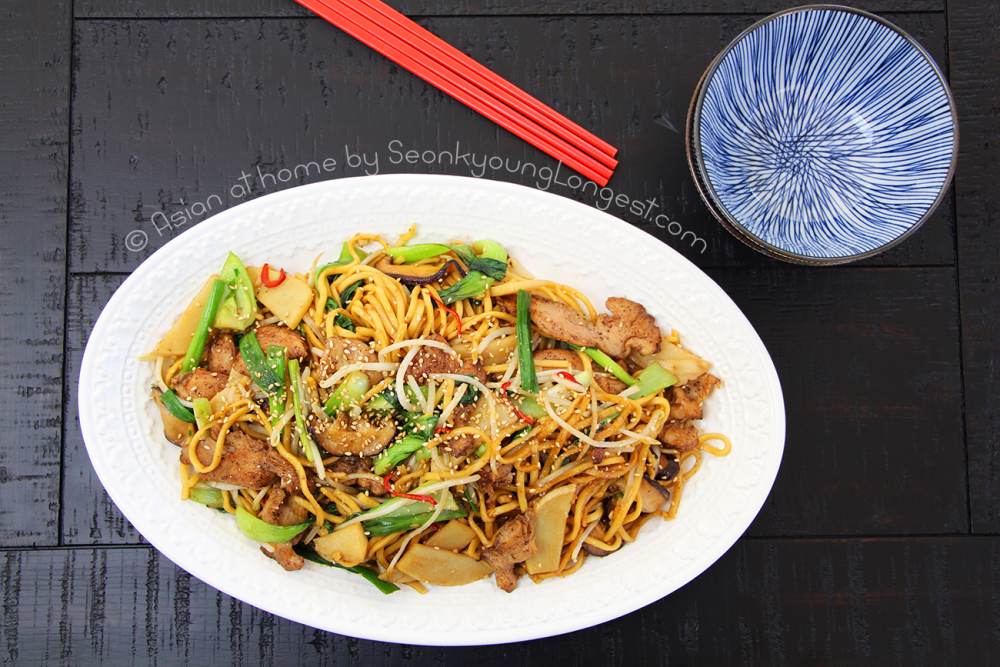 This recipe can serve 4 to 6 depending on how you serve them (main or side) but literally, I ate more than half of it…
Well, I was hungry but… just letting you guys know, if you want to make sure you have enough of, you might need to make it a double! Of course you need to cook them 2 batches as well, unless you have master's huge @$$ wok in your home! 😉
Oh, just looking at this picture, makes me want to run to the kitchen and make another batch of it!!
I really hope you guys give this recipe a try soon, because only I don't want you to miss out this deliciousness!!
Don't blame me if you can't stop eating or if your family can't get enough.
I hope you guys enjoy it~!
Chicken Chow Mein
Author:
Seonkyoung Longest
Ingredients
For Marinate Chicken
1 (1/2 lb.) Boneless, skinless chicken breast
1 tsp. Soy sauce
1 Tbs.Shaoxing wine (Chinese cooking wine), sake or dry sherry wine
½ tsp. Chinese five spice
½ tsp. Baking soda
Pinch of black pepper
For the Sauce
For the Aromatic Vegetables
3 Cloves garlic (approximately 1 Tbs.)
1 oz. Fresh ginger (approximately ½ Tbs.)
1 Red chili
For the Vegetables & Noodles (You can substitute vegetables for your taste or what's available as same amount as recipe calls.)
10 oz. Precooked & ready to use Chinese egg noodles (If you are using dry one, prepared by soak them in hot water until soften and then drain.)


2 oz. Shiitake or button mushrooms (approximately 2 large or 4 small size mushrooms)
4 oz. Bamboo shoot (approximately ¼ cup)
4 oz. Baby bok choy (approximately 3 to 5 of baby bok choy)
3 Green onions
For Garnish
1 tsp. Toasted sesame oil
1 tsp. Toasted sesame seeds
For Stri Fry