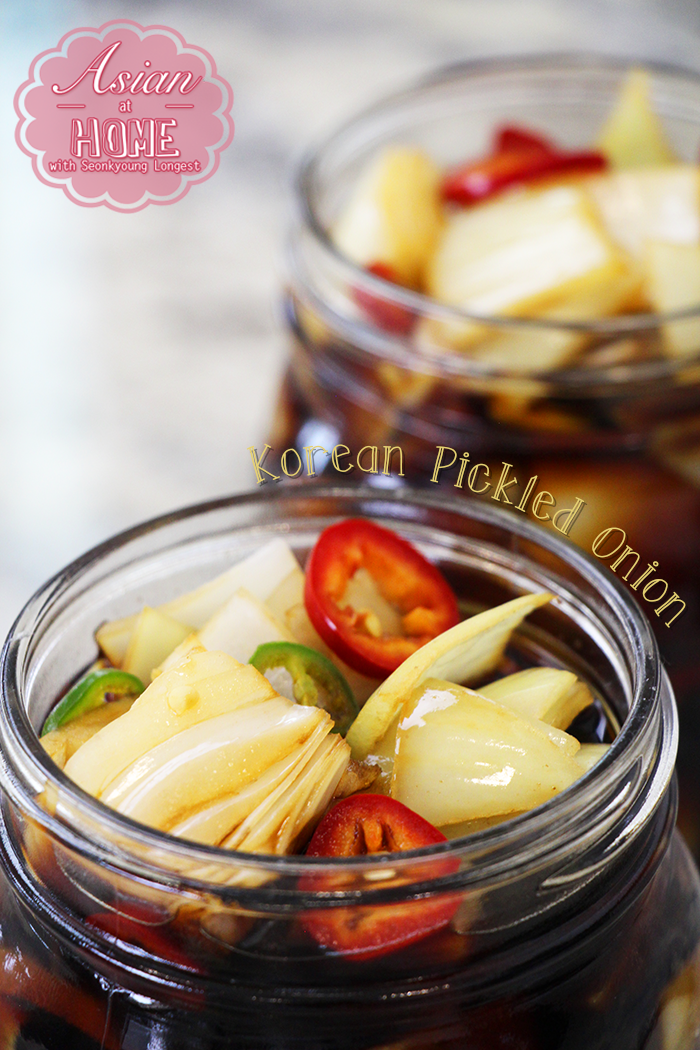 Hi guys! 
Hope you guys having a wonderful day! 🙂
Today, I'm sharing Korean Pickled Onion, we call Yangpa Jangajji.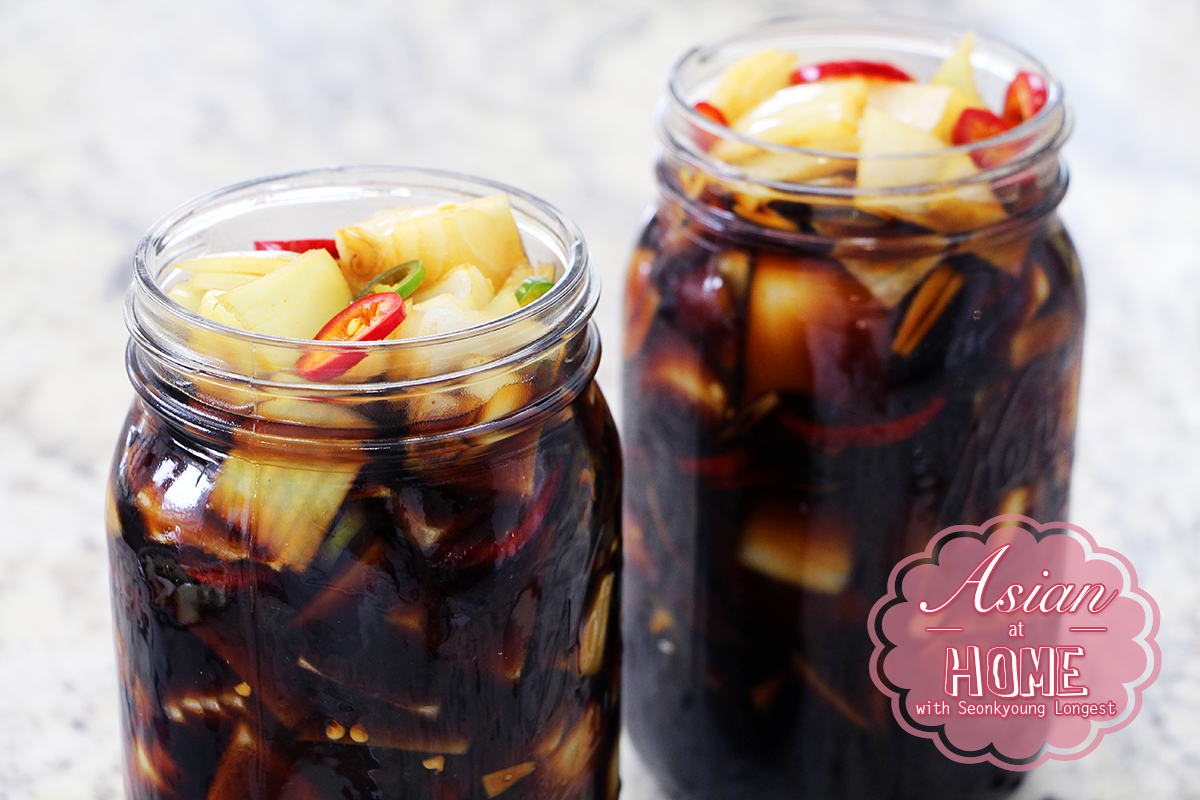 It is one of the essential Korean pickle/preserved foods you must have in your refrigerator!
It goes so deliciously with Korean BBQ (My favorite cut of meat to eat this pickle is Samgyeopsal!), Korean savory pancakes, dumplings and more!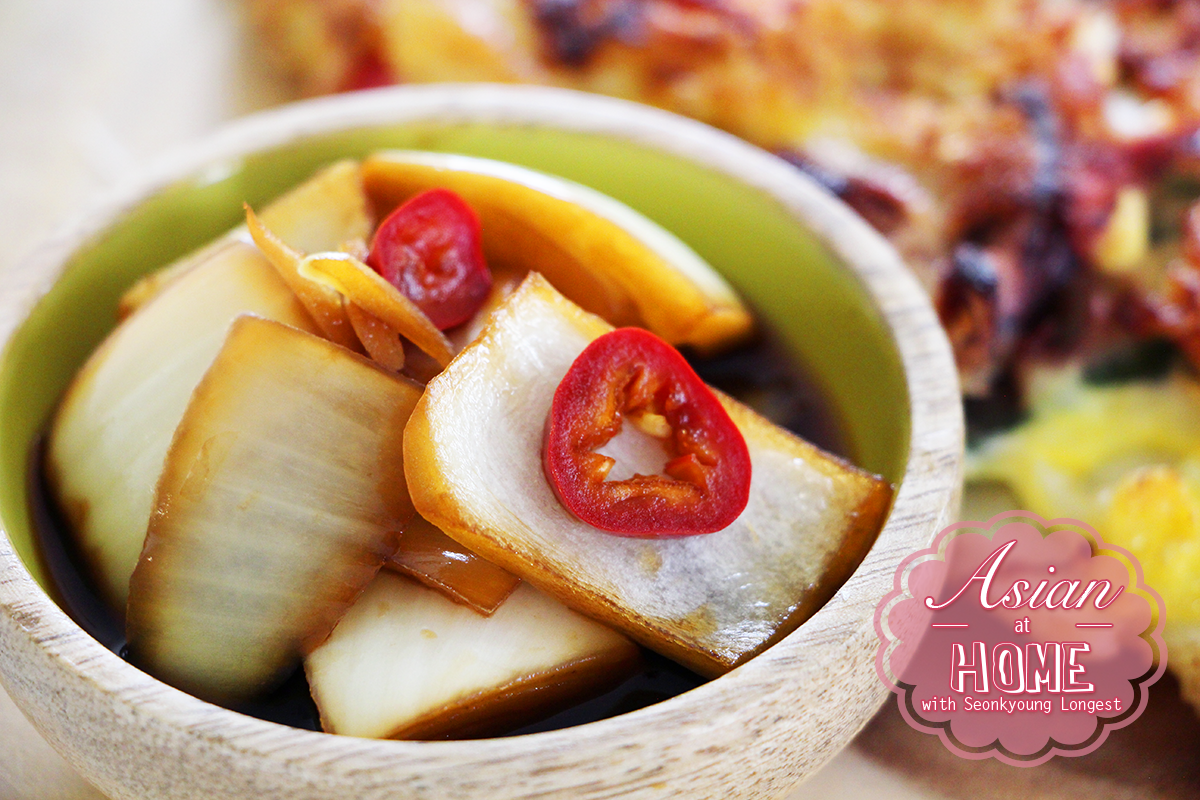 This Korean pickled onion can be replace for kimchi, if kimchi is not available for the refreshing savory sour taste.
The ingredients are super simple, and directions of this recipe is can't be easier!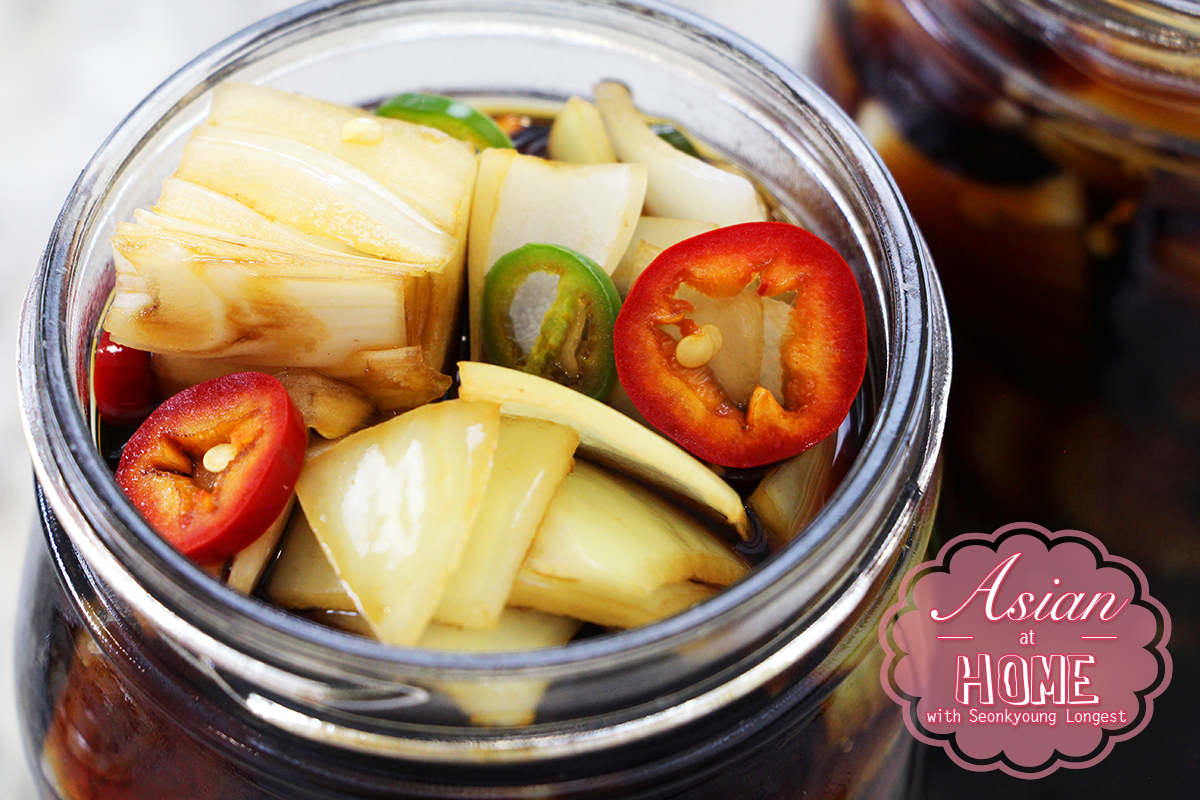 So hopefully you guys give this recipe a try and enjoy Korean Pickled Onion at home~! 😀
Korean Pickled Onion Recipe : Yangpa Jangajji
Author:
Seonkyoung Longest
Ingredients
1¾ cup Water
2 cups Soy sauce
1 cup Sugar
1 cup White vinegar
2 lb. Yellow/white onion (Approximately 2½ large onion)
1 Green chili
1 Red chili
1 Lemon
Instructions
In a sauce pan, add water, soy sauce, sugar and white vinegar and stir with a spoon so sugar will dissolve. Bring it to boil over high heat then reduce heat immediately to medium and simmer for 5 minutes. Remove from heat.


Device onion and chilies equally into 3 of 32oz. mason jars, or any container you are using. Place chili slices between onions, so spiciness will spread out evenly.


Cover tightly with lids and let it cool on your kitchen counter. When it's cool, place pickle jars in your refrigerator. You can eat this pickle right after it cooled down but I like it the best after a couple days.
Notes
After you ate all the onions and chili, you probably have some pickling liquid left. Don't through away! Bring the liquid to boil (to get rid of excess moister from onion), replace into container and eat as a dipping sauce for dumplings, savory pancakes and etc!