Hi guys!
This video will show you how to use you kimchi very claver and deliciously! It was totally money maker, so you've got to try it!!
After Jacob had this kimchi, he named "Bacon Butter Kimchi" because that's all the ingredients you will need to make this recipe.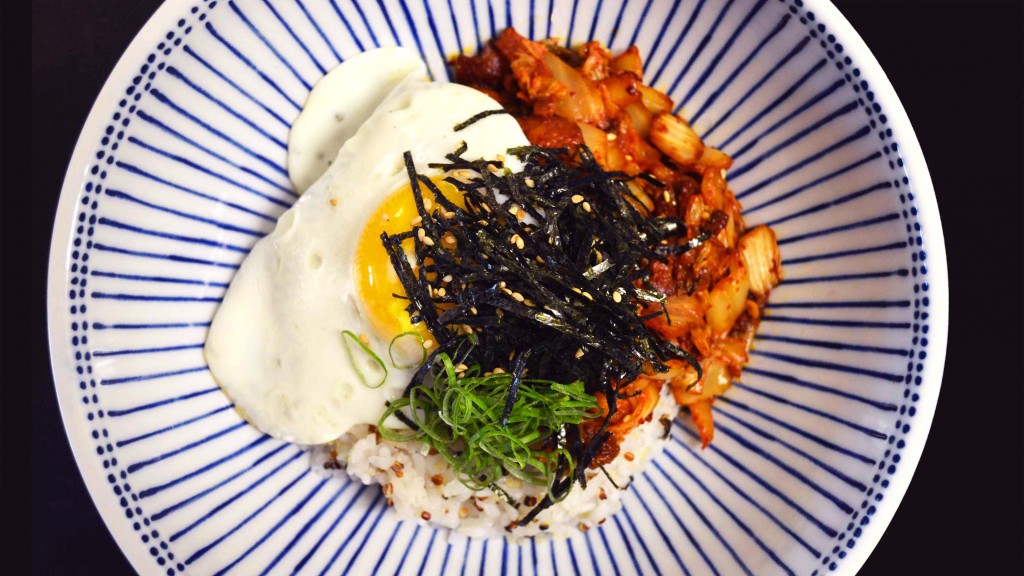 I made this a lot last summer grilling season(obviously still at the previous house, had backyard grill!) used to make it in a foil- just wrap it all the ingredients tightly and throw to a lowest part of grill while we are cooking ribs, steak, chicken or any other main meat.
After all the meat is done, I open up the foil and move it to highest part of grill and let all the moister evaporates and chard.
It was the best side dish EVER!!!
It is probably one of the best ways to cook kimchi!! Korean food Rocks!!!
I finally share this recipe, because it is so convenient, easy and simple to make even though in a minimalist kitchen and tools!
Hope you guys enjoy~!!Recipe Card
Bacon Butter Kimchi
Author:
Seonkyoung Longest
Ingredients
2 thick cut bacon, cut into ½" wide
1 cup kimchi, chopped
1 Tbs. butter (You can add more if you want!!)
1 egg, fried as you desired (Optional garnish)
1 Tbs. chopped green onion (Optional garnish)
some shredded nori (Optional garnish)
Instructions
Heat a skillet over medium high heat; add bacon and cook until it's slightly browned and crispy.
Add kimchi and sauté until kimchi is soften about 5 minutes.
Stir in butter into bacon kimchi mixture and turn off the heat. Top with optional garnish as you like! Serve as a side dish for your big night or top on a bowl of warm rice for yourself!
Nutrition Information
Calories:
273
Fat:
23g
Saturated fat:
11g
Unsaturated fat:
10g
Carbohydrates:
3g
Sodium:
469mg
Protein:
14g
Cholesterol:
234mg