Hi guys!
This is my last post and recipe video of this year 2014!! Can you believe 2014 is only 1 day left?! It's so crazy how time flies!!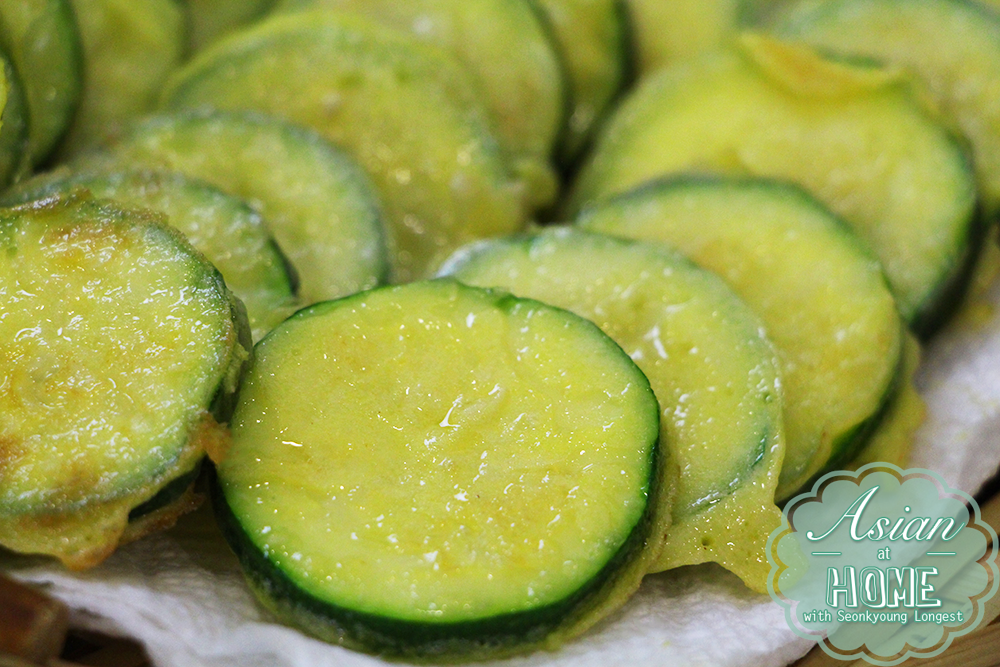 For the last post of 2014 I'm sharing HobakJeon, Korean Pan Fried Zucchini! It's one of Korean's everyday meal side dish, yet we eat this is on special days too. HobakJeon is inexpensive to make it but so pretty and delicious!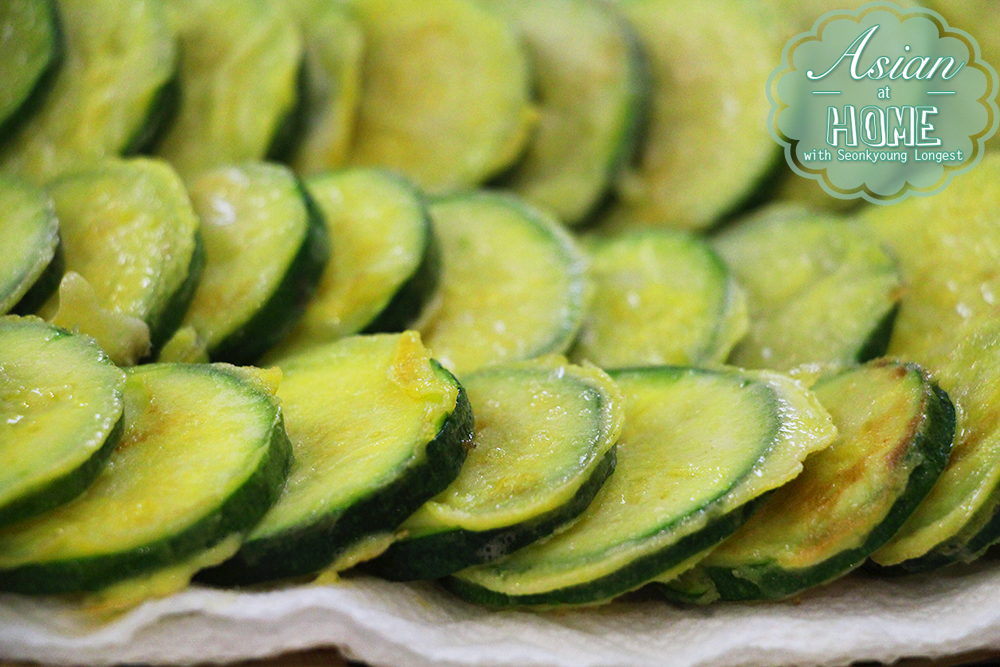 Hope all of you can enjoy this simple yet special recipe!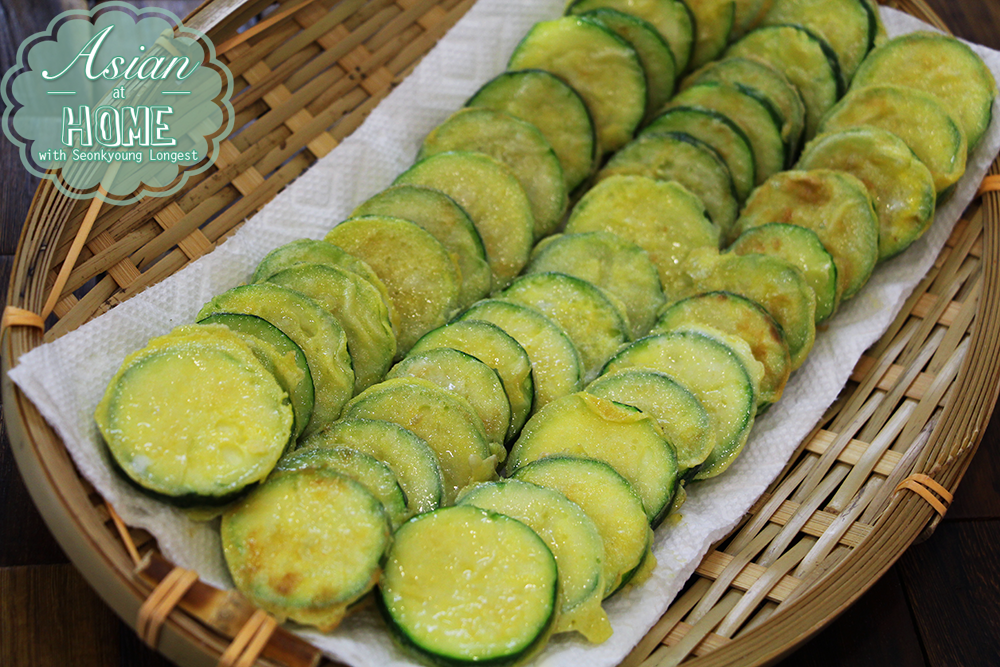 Also I want to wish you all lovely, happy, wonderful and full of success new year 2015!! 
Hobak-Jeon : Korean Pan Fried Zucchini
Author:
Seonkyoung Longest
Ingredients
2 Medium size zucchini, slice into ¼" thick (approximately 1½ cups)
¼ tsp. Salt
3 Tbs. All purpose flour
2 eggs, Beaten with a small pinch of salt
2 Tbs. Cooking oil, plus more as goes
Instructions
Add zucchini slices, salt and flour in a large ziplock bag. Shake it to coat zucchini slices with slat and flour evenly.


Heat a large skillet over medium/medium low heat; add oil and swirl to coat. Dip flour dusted zucchini slices into beaten beaten eggs and place on skillet. Cook a couple minutes on each side. Remove from skillet and drain on paper towels. Repeat with rest of zucchini.

Happy new year!!