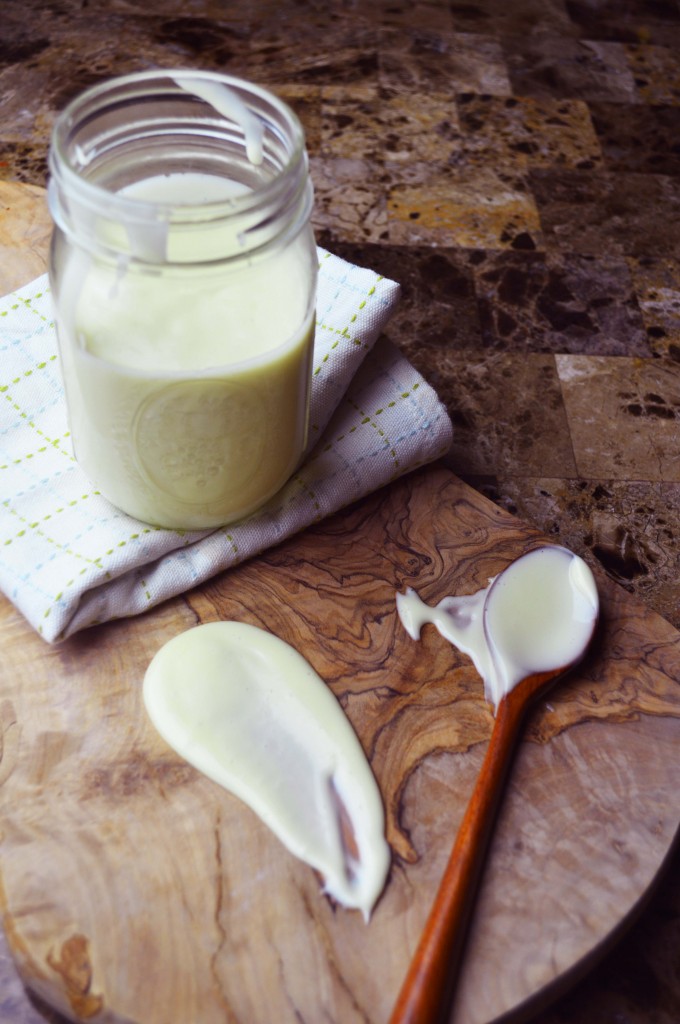 Hi guys!
Today I'm going to show you how to make homemade mayonnaise!
They are super duper delicious, not even comparable with store bought mayo!!
Do you remember I said I love using Kewpie mayo(Japanese mayo) and they are pretty expensive? So I thought why not making my own, it tastes even better (believe or not) than Kewpie!!!
Yes, it is a bit more work than you grab from a bottle of mayo from a store but it TOTALLY WORTH to work on!!!
You can't by mayo taste like this anywhere else!!!
Also, you know what is in your mayo, it is totally safe to trust and eat this mayo.
I highly recommend to use organic egg or at least cage-free egg, because the recipe calls raw egg yolks.
I hope you enjoy this homemade mayo recipe and also the additional sriracha mayonnaise and sriracha dressing recipe!!
They are the bombs!!!!!
You've got to try, it is WAY TOO GOOD!!!
Hope you enjoy this recipe and good luck!!
XoXo
Homemade Mayonnaise
Author:
Seonkyoung Longest
Ingredients
2 Egg yolks
2 Tbs. Sugar
2 Tbs. Rice vinegar
½ tsp. Salt
Fresh juice from 1 lemon
¾ cup natural flavored oil, such as grape seed, canola, sunflower or vegetable oil
Instructions
In a blender (or Food processor) combine egg yolks and next 4 ingredients and pulse a couple times.
Turn on your blender(or Food processor) on low and slowly, very slowly add oil. Drip, drip, drip first beginning and then keep oil very thin stream until mixture get thicken. You will see the mixture turned out as mayonnaise texture.
Chili in a refrigerator before use, and keep it in refrigerator for a week.
Nutrition Information
Calories:
1721
Fat:
177g
Saturated fat:
14g
Unsaturated fat:
155g
Trans fat:
1g
Carbohydrates:
34g
Sugar:
27g
Sodium:
1198mg
Fiber:
2g
Protein:
6g
Cholesterol:
369mg