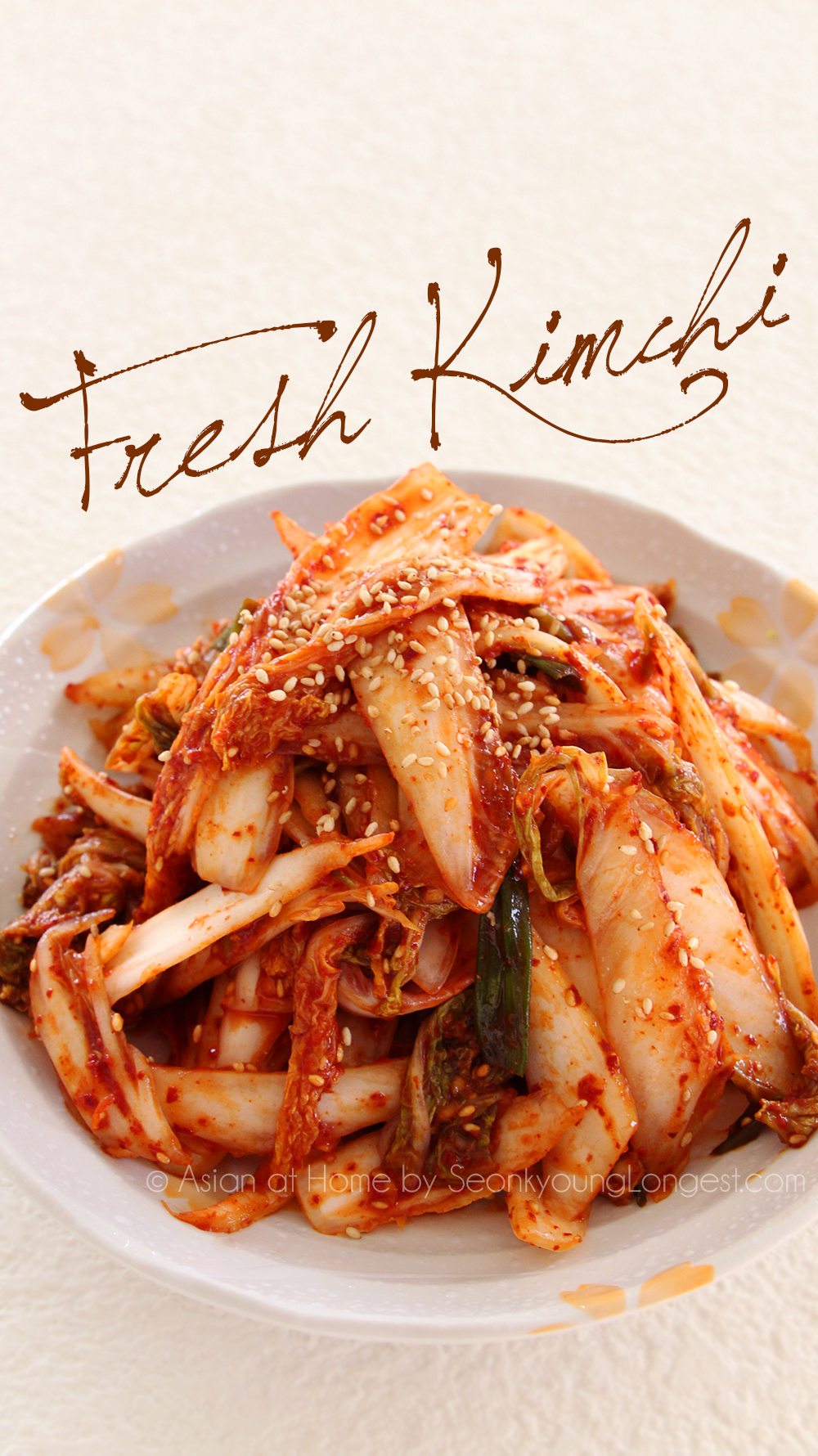 Hi guys,
Today I'm sharing delicious fresh kimchi recipe- we call Geotjeori!
It's not fermented and you can eat it right after you made it. 🙂 I personally LOVE geotjeori, my mom used to make all the time especially when guests coming to our house or Korean holidays. It is just delicious with freshly cooked warm rice, AH! SO GOOD!!
It is the best when it's fresh- but you can keep this kimchi in your refrigerator for about a week. I recommend you to make small amount of this recipe so you don't have to waste it.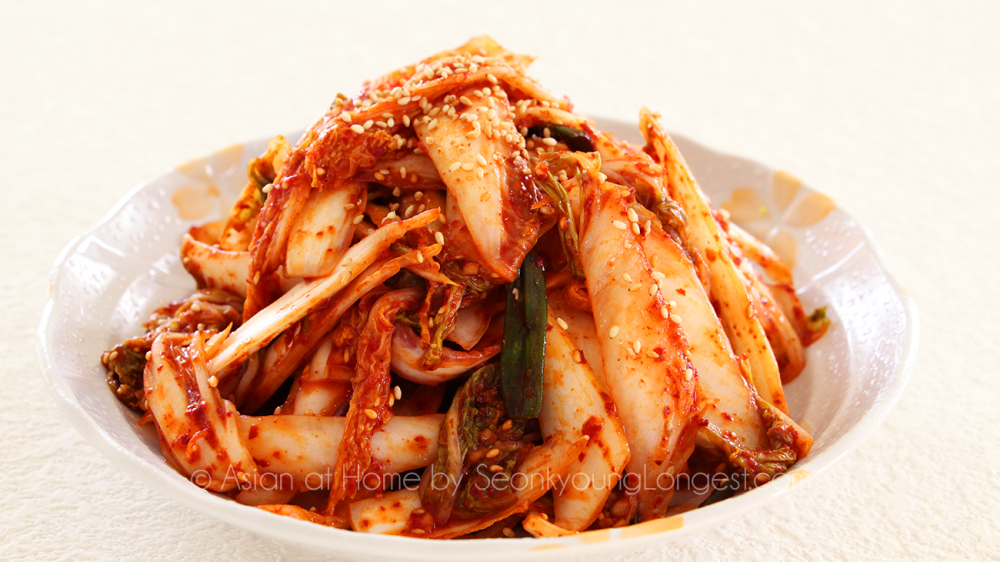 Hopefully you give this recipe a try one day! 😀
Geot-Jeori : Korean Fresh Kimchi
Author:
Seonkyoung Longest
Ingredients
For Salted Cabage
For Kimchi Paste
5 Cloves garlic
3 Green onions
2 Tbs. Fish sauce
2 Tbs. Apricot preserve
1 Tbs. Toasted sesame seeds