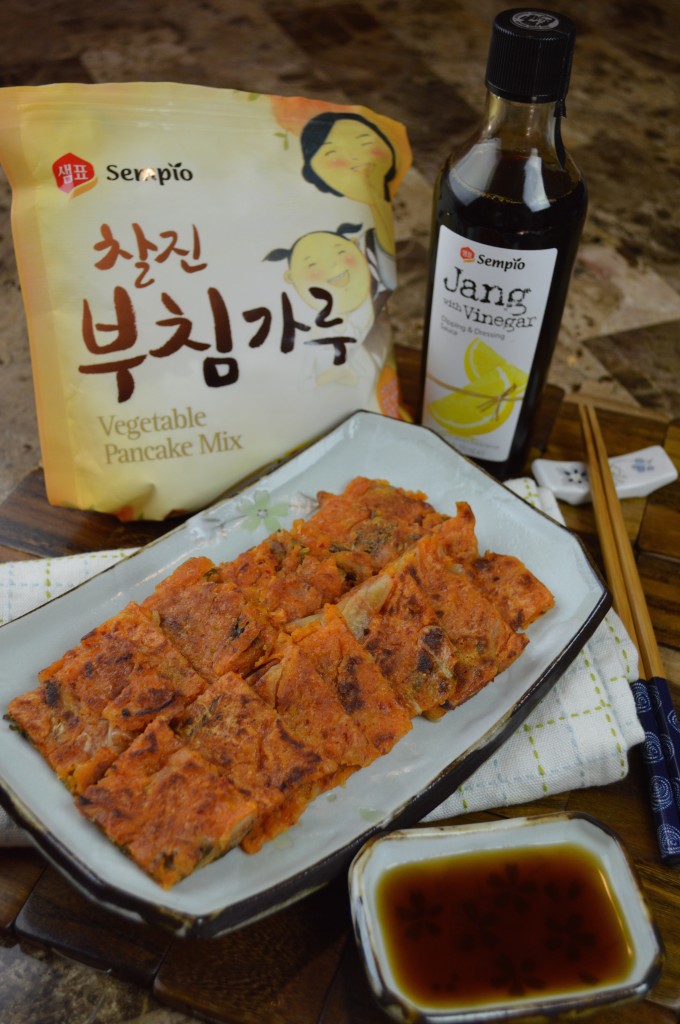 Hi guys!
This is probably the simplest and easiest recipe I'm sharing with you!! lol
Kimchi buchimgae or known as Kimchi Jeon, Kimchi pancake is very popular Korean food. It's actually very popular bar food or snack food in Korea. When we Koreans don't have lots of things to cook in our refrigerator we always make something with kimchi and this is one of them along with kimchi fried rice and kimchi Jjigae.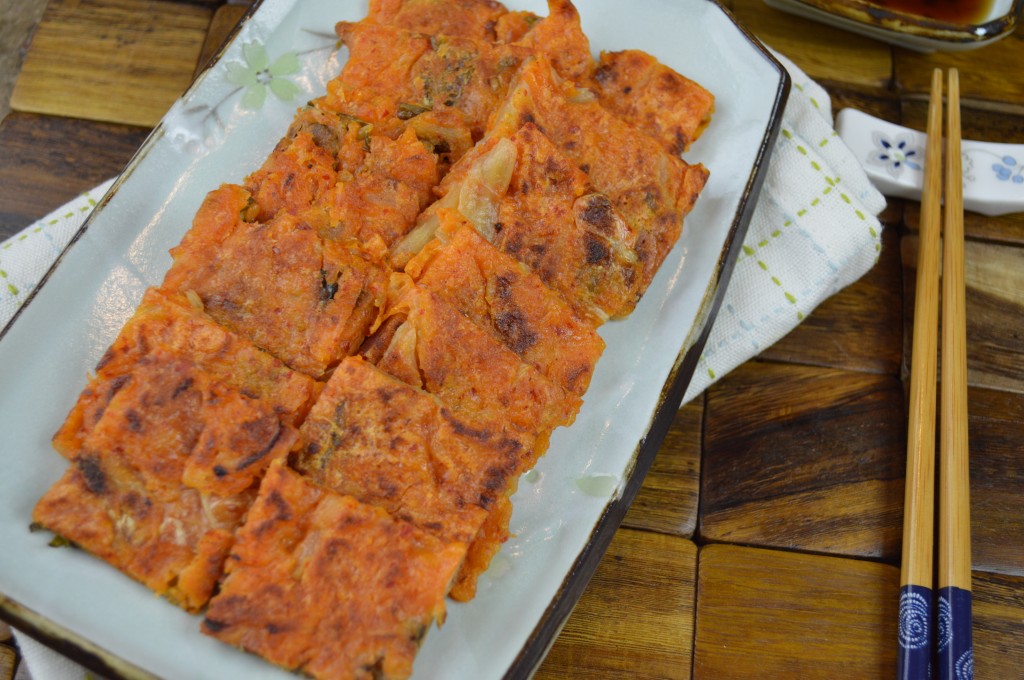 Normally in Korea, we use pancake powder to make savory pancakes, because a couple of reason. First, it tastes a lot better than regular flour because it has lots of flavors. Second, for the flavors, you will need lots of seasonings. Some of the key seasoning is garlic power and onion power but they are very rare to find in Korea.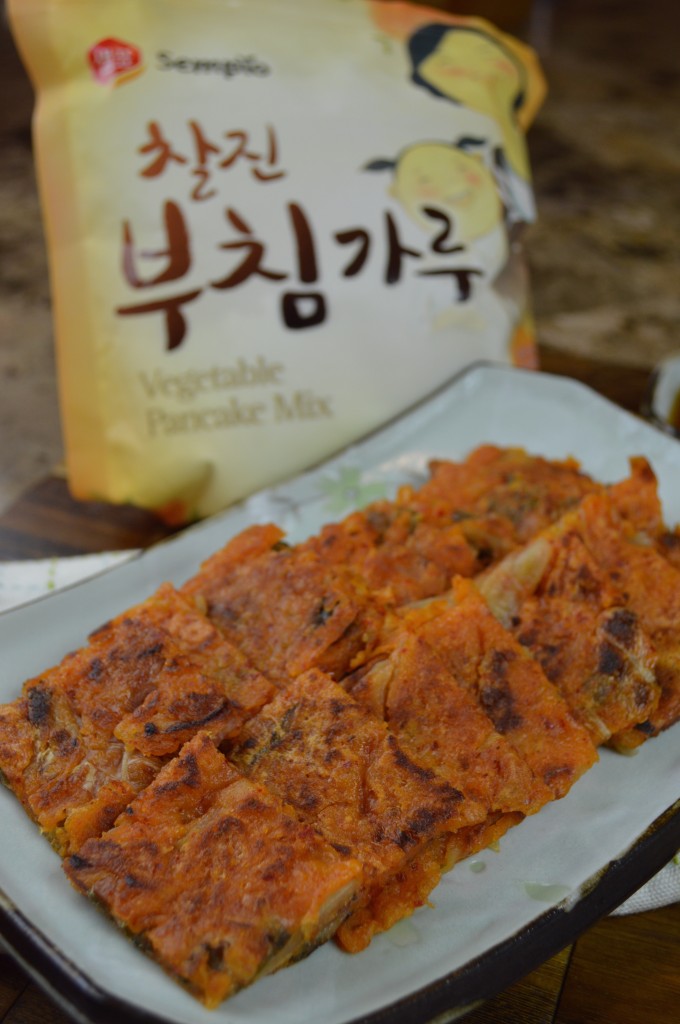 Also usually kimchi buchimgae is made with only kimchi or a bit of pork but I wanted to make something even better! So….. I was thinking….. What is better than bacon? Especially bacon and kimchi?! Oh, man, they are the BFF!!! 
This recipe video is first time that I added Korean subtitle! I'm so excited!  
I don't know why I never thought about it, because everybody were so happy for it! 🙂 I will be trying more to add Korean in my video!! 

You guys should try out this simple and easy recipe at home!! So easy to make!!
Bacon Kimchi Pancake (Kimchi Buchimgae, Kimchi Jeon)
This recipe is created with Sempio's product.
Author:
Seonkyoung Longest
Ingredients
4 Thick slices bacon, cut into 1" wide
1 cup Sempio's Vegetable pancake mix (See the Notes to make it from scratch)
⅔ cup water
1 cup kimchi with kimchi juice, roughly chopped
Chojang (Mixture of soy sauce and vinegar), optional
Instructions
Heat a large nonstick skillet over medium high heat, add bacon and cook.
Mean while let's make batter. In a large mixing bowl, add Sempio's vegetable pancake mix(or mixture that you made from scratch by following the notes) and water, and whisk until you don't see any lumps. Add Kimchi and mix well.
When the bacon looks nice golden brown and crispy remove from skillet and add into batter.
Pour half of bacon fat into a small ramekin and leave another half in skillet to cook pancakes.
Heat skillet with half of bacon fat over medium high heat; add half of pancake batter, and spread out evenly. Cook for 4 minutes one side, flip it over and cook 2 more minutes other side. Press pancake with a specula for more crispy edge. Repeat with remaining ingredients.
Cut into bite size or as it is(It's fun to eat by rip it with chopsticks) with Chojang (Mixture of soy sauce and vinegar) if you desire.
Notes
1 cup all-purpose flour
1/4 Tablespoon black pepper
1/3 Tablespoon sea salt
1/4 Tablespoon sugar
1 teaspoon garlic powder
1 teaspoon onion powder
1/2 teaspoon baking powder
1 teaspoon corn starch
1 cup water
Nutrition Information
Calories:
665
Fat:
17g
Saturated fat:
5g
Unsaturated fat:
10g
Carbohydrates:
99g
Sugar:
21g
Sodium:
2694mg
Fiber:
3g
Protein:
27g
Cholesterol:
38mg