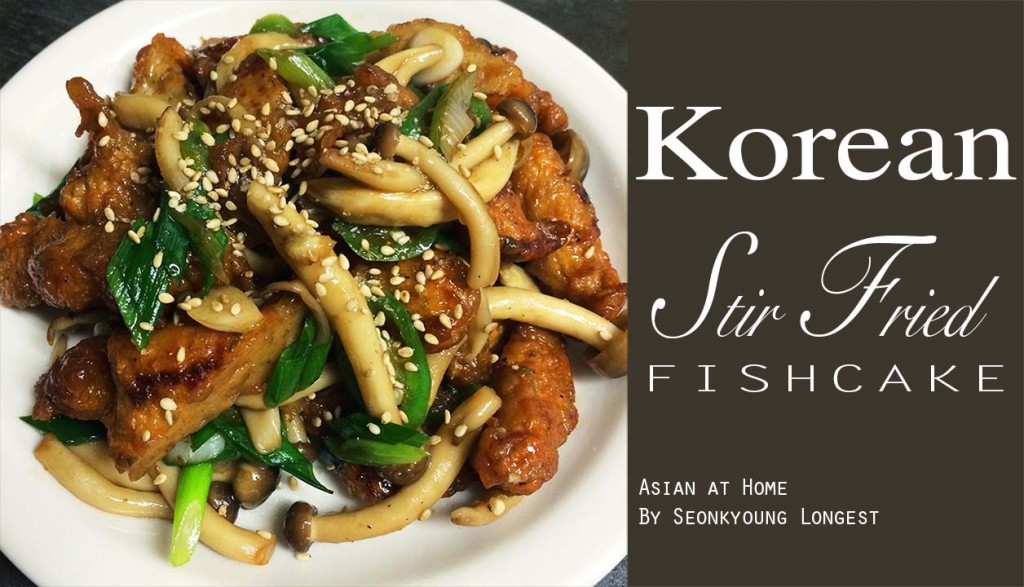 Hi guys!!!
OMG feels like it's been a million years since I made the last cooking video!!!! As you all know, we've been quite crazy with our lives because we moved from Mississippi to California, buying a house, living in hotel and etc.
Thank you so much being patient with me, and watching my vlogs while I wasn't able to film cooking videos.
I know this Extended Stay America kitchen is not the most beautiful/functioned kitchen in the world, but I'm very grateful I have a kitchen and film a short cooking videos.
Please let me know what you think about this video, I will do my best to make it better!!! Not that I can change the cabinet or the stove… lol
There are lots of Korean side dish out there and it is endless! We always eat our meal with Korean side dish at least 2 to 19(no kidding!) and Korean side dish represents our food culture really well. 
I will show you guys more Korean side dish recipes so tuned!! 😀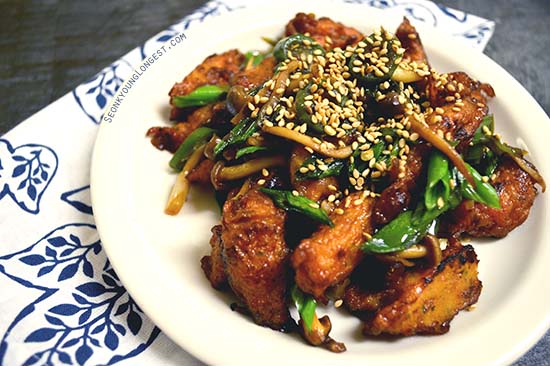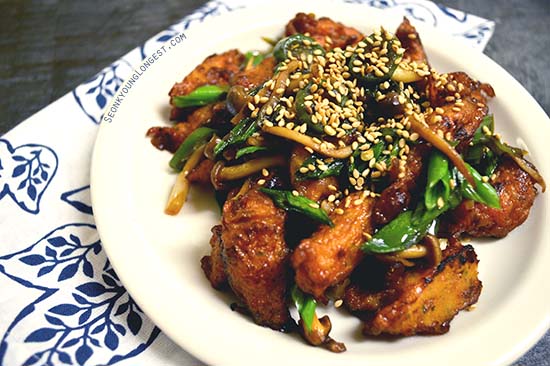 The Korean side dish I'm going to share today is "Stir Fry Fishcake" and it's very very popular side dish in Korea, it's savory, sweet and (sometimes, not always) spicy. Super easy to make and goes really well with a bowl of warm rice. 
I love to eat this by itself when it's cooked with mushrooms! It is so delicious and yummy! My hubby also loves this dish, he actually requested to me a several times. It is definitely one of he's favorite Korean side dishes! 
In this video and recipe, I ate as snack and after the filming we ate with beer! It was perfect!! So, serve as you like, you don't have to serve with warm rice. 🙂 
Hope you try this simple stir fry recipe at home some time!!
Korean Stir Fry Fishcake (어묵볶음)
Easy and Quick Korean side dish, make it at your home! 😀
Author:
Seonkyoung Longest
Ingredients
1 cup Korean fishcake, cut into bite sizes
1½ cup shimeji mushroom, separated (You can substitute to shiitake, king oyster, oyster, button, portobello and etc.)
3 cloves garlic, sliced
2 Tbs. mirin (seasoned rice wine)
1 Tbs. soy sacue
1 Serano chili, sliced (optional)
Pinch of black pepper
2 green onion, diagonally sliced
1 tsp. good quality sesame oil
½ tsp. toasted sesame seeds
Instructions
Heat a large skillet or a wok over medium high heat; add fish cake, cook for a minute. Add mushroom and garlic, cook until mushroom is soften and garlic's browned, about 2 minutes.
Reduce heat to medium/medium low; add mirin and soy sauce stir for 30 sec. (add 1 tsp. sugar now, if you want more sweeter result) Add chili and white part of green onion, cook over medium low heat for 2 minutes.
Turn off the heat; add black pepper and remained green onion, stir well. Place on your serving plate. Drizzle with sesame oil and sprinkle sesame seeds right on top and you are done!
Enjoy when it's warm!!
Nutrition Information
Calories:
161
Fat:
6g
Saturated fat:
1g
Unsaturated fat:
5g
Carbohydrates:
16g
Sugar:
6g
Sodium:
915mg
Fiber:
3g
Protein:
7g