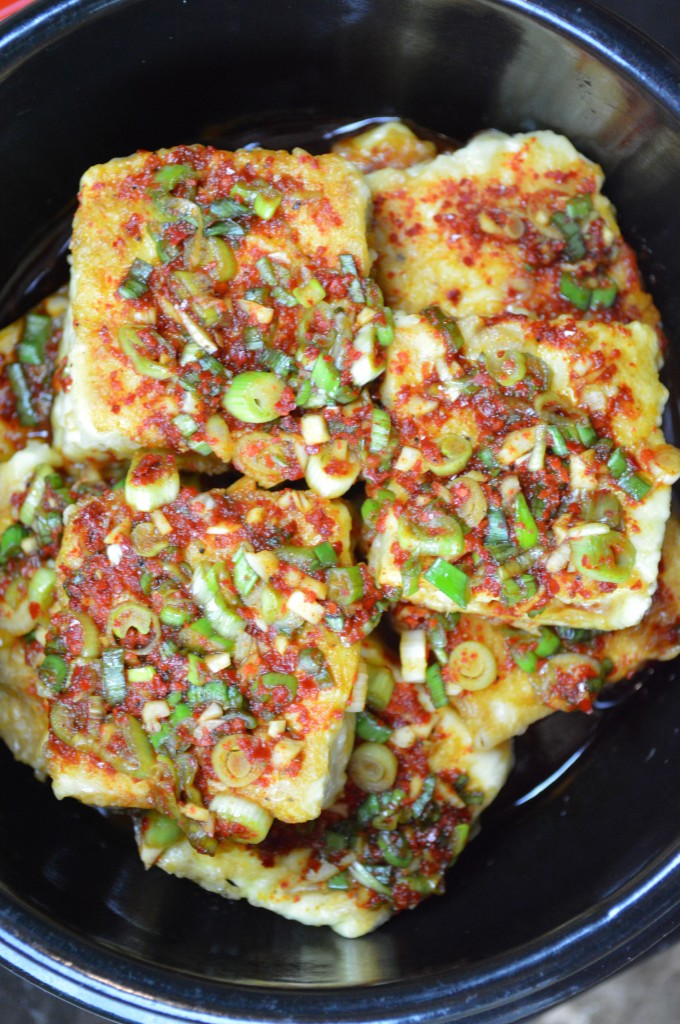 Hi guys!
In this video I'm going to show you how to make one of Korean side dishes, Tofu Jorim! It's really delicious even the next day!! 
It can be a main dish or side dish, but either way it is delicious tofu recipe you've got to try!
Tofu is very popular and common ingredients in Korea, Japan and China. So we use tofu many many different ways- even dessert!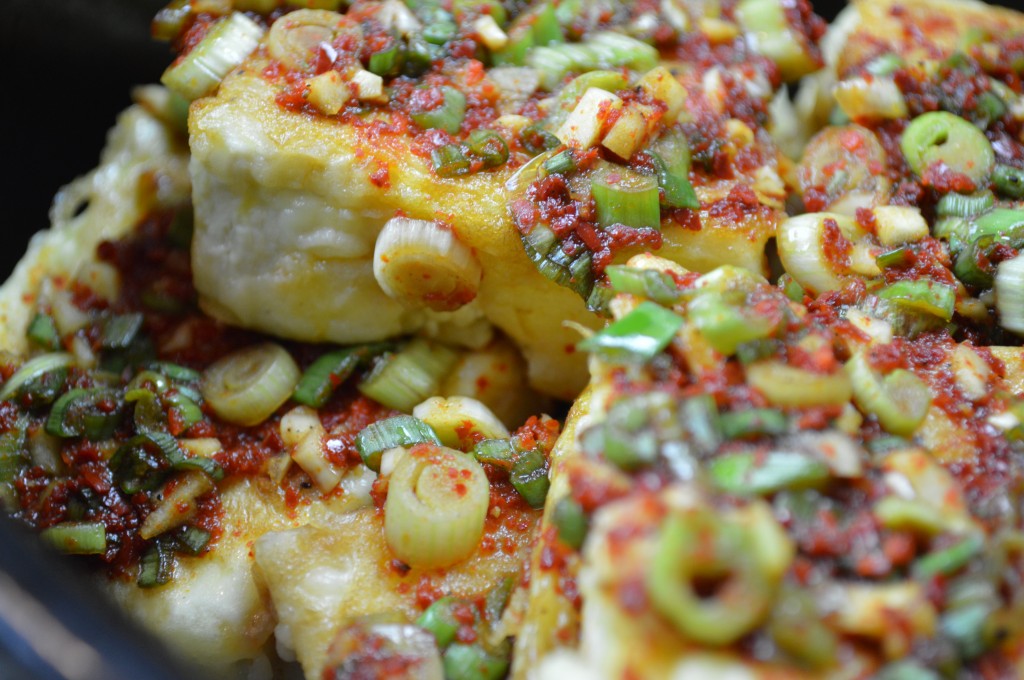 Tofu is like Asian ricotta cheese. It can be savory or sweet, give lots of volume to the food and it can be the star of the dish or hidden ingredients of the dish.
I would love to introduce more tofu recipes one by one to you guys!
I made tofu jorim, took a picture and posted on my Instagram and Facebook. Since then many of you asked me about this dish and the recipe. So, I decided to share with you guys! 🙂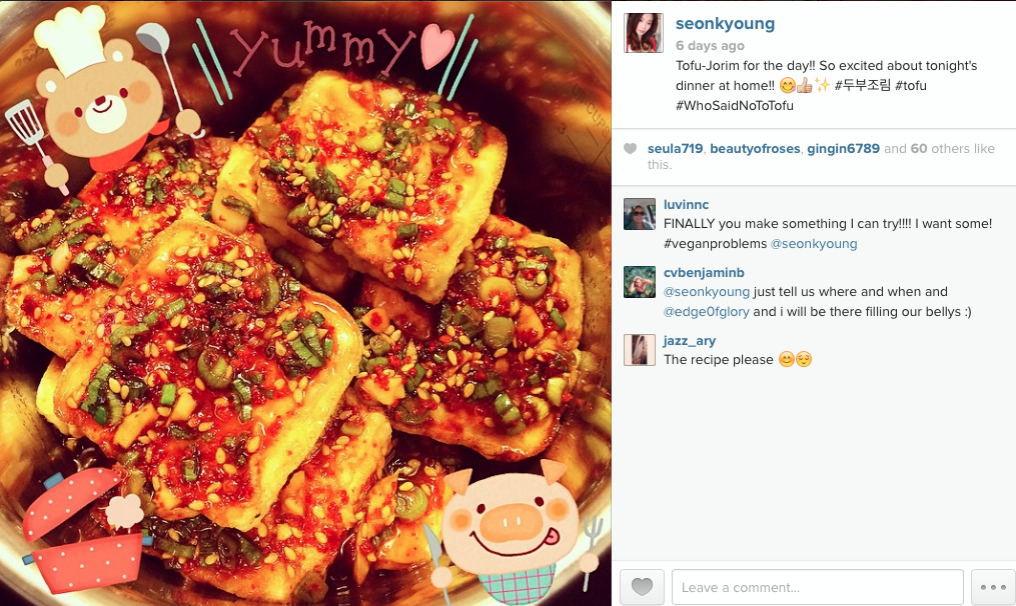 If you are a vegetarian, it is perfect for you. 
If you want to make this recipe gluten free, just switch the flour to corn starch or potato starch and you are good to go!
If you are a vegan, skip the egg and enjoy!
Hope you guys enjoy my recipe and good luck in your kitchen!
XoXo
Tofu Jorim (두부조림)
Author:
Seonkyoung Longest
Ingredients
1 Block (14oz.) of from tofu
½ cup All purpose flour
1 egg
Salt and pepper to taste
1 Tbs. Cooking oil
2 cloves garlic, chopped
3 green onions chopped
3 Tbs. soy sauce
1 Tbs. sesame oil
2 tsp. Gochugaru, AKA Korean red pepper flakes. (You can substitute to chopped fresh chili or leave it.)
1 tsp. sugar
2 Tbs. water
1 tsp. Toasted sesame seeds
Instructions
Get rid of excess water of tofu by tapping with paper towel. Cut into half in leigh wise, and cut it into ½ inch thick slices, set aside.
Prepare two bowls. One we are going to fill up with all purpose flour and another one fill up with an egg. Season both with pinch of salt and pepper and mix well the flour and beat the egg.
Heat up a large skillet, with one tablespoon oil over medium heat.
Coat a tofu slice with flour, shake off the excess, and then dip in egg. Coat it evenly and place on the hot skillet. Cook 2 to 3 minutes each side. Repeat until you are done with all of the tofu slices. When you are done, set aside the cooked tofu.
Now, let's make the sauce! In a small mixing bowl, add garlic and next 6 ingredients(Until water). Mix well and sauce is done!
In a thick bottom sauce pan, add 1 tablespoon of the sauce and spread evenly. Place one layer of cooked tofu slices and top with a couple tablespoons of the sauce. Repeat until you are done with all the ingredients.
Cover and heat the pot over medium heat. Bring it to soft boil and reduce the heat to low. Simmer for 5 minutes and it's ready to serve! You can eat tofu jorim either cold or hot.
Enjoy!
Nutrition Information
Serving size:
4
Calories:
234
Fat:
13g
Saturated fat:
2g
Unsaturated fat:
11g
Carbohydrates:
18g
Sugar:
2g
Sodium:
740mg
Fiber:
1g
Protein:
12g
Cholesterol:
47mg