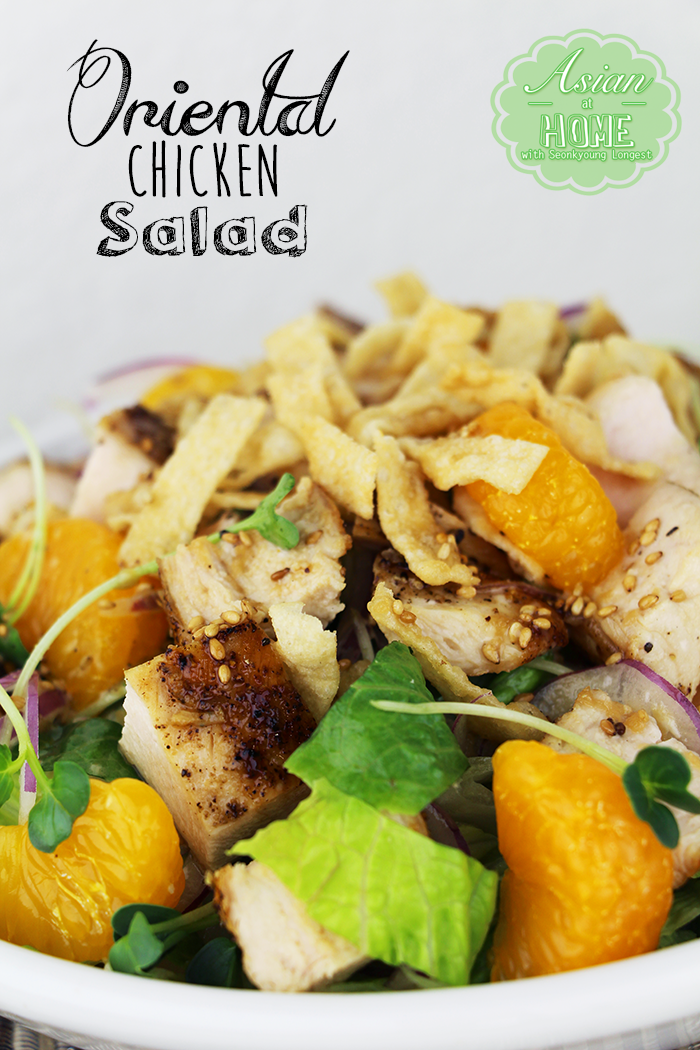 Hi guys!
Lately I've been eating lots of salad, I don't know why? lol 
Probably I noticed the weather gets warmer, and summer is coming… and I would love to go to a beach and wanna wear my bikini and still look good..! hahahahahaha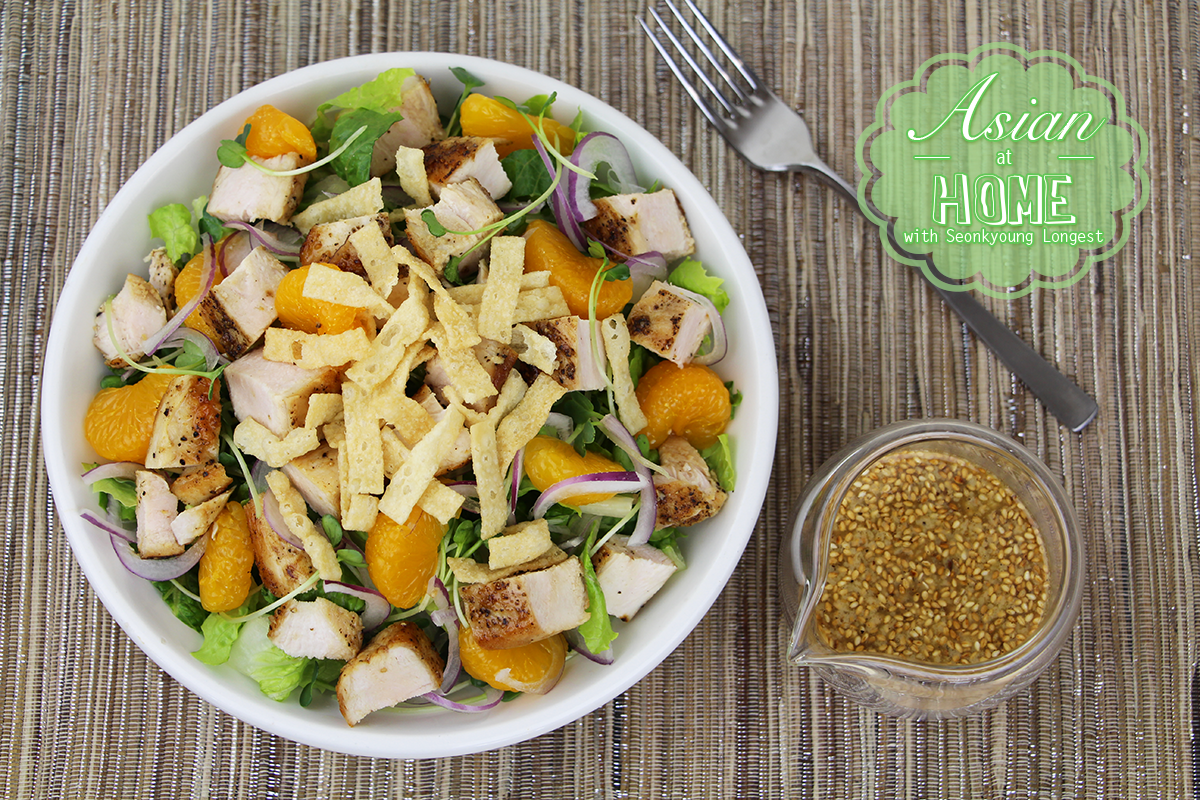 I had American-Chinese style chicken salad very first time a few years ago at Applebee's and I actually liked it! So sometimes I remember that taste and recreate at home.
My Oriental Chicken Salad is much healthier than from a restaurant because I controlled all the sugar & fat amount. So it makes me feel so much better eating it! 🙂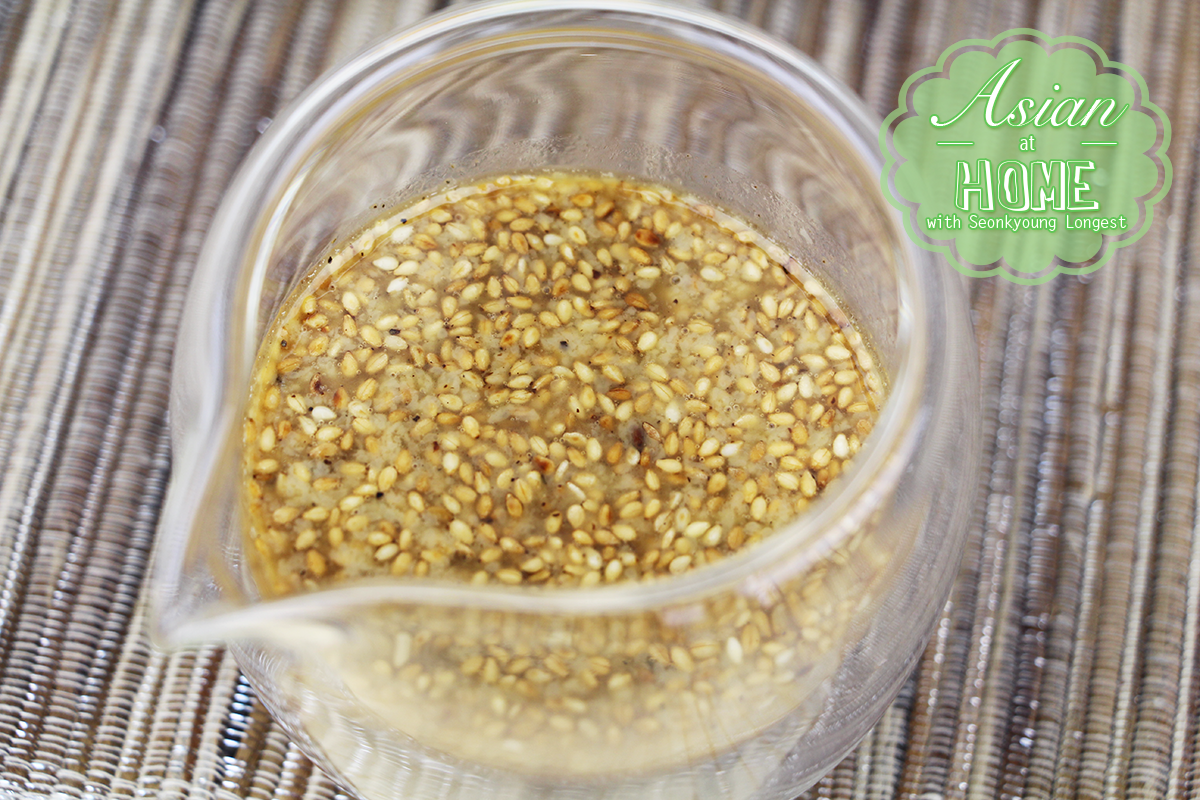 You can make the dressing and keep in your refrigerator for about a week, and it is delicious not only as a salad dressing but dipping sauce for your meat or even pour over a bowl of rice! Yum!!]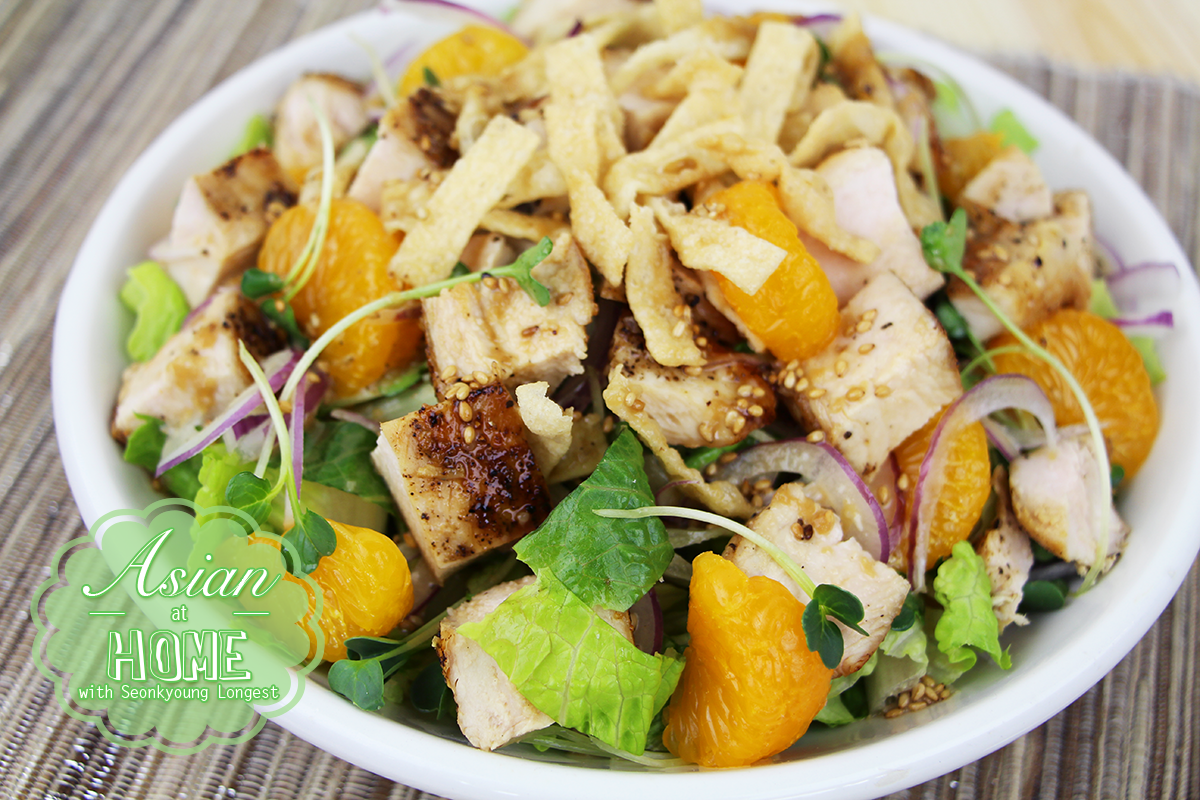 I made as simple as possible, but you know it's your salad and customize however you like! You can add carrots, red bell peppers, cabbages, peanuts, cilantro, bean sprouts, green onion, crushed raw ramen noodles… the choice is endless!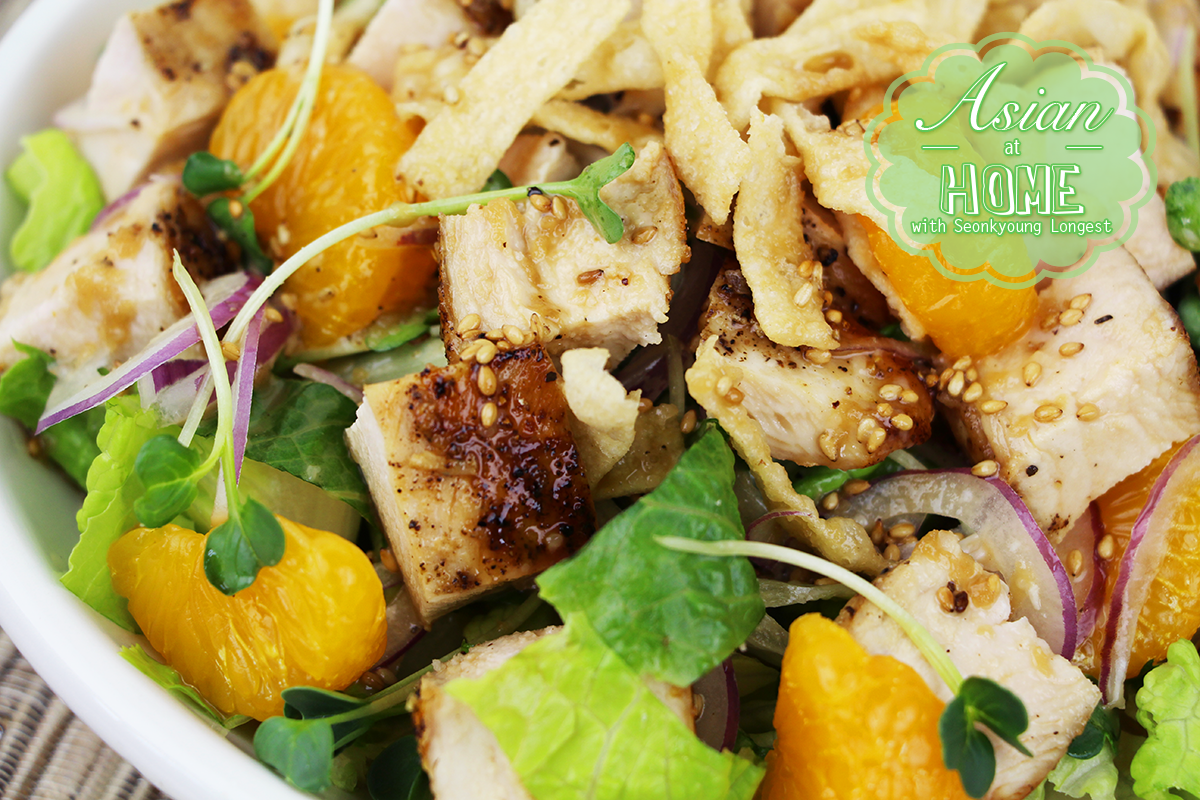 Hope you guys give this recipe a try at home, you will never have to run to a restaurant because you are craving Oriental Chicken Salad anymore! 
Oriental Chicken Salad
Author:
Seonkyoung Longest
Ingredients
For Oriental Dressing
2Tbs. Soy sauce
1 Tbs. Mayonnaise
1 Tbs. Toasted sesame oil
1 Tbs. Honey
1 Tbs. Rice vinegar
1 tsp. Toasted sesame seeds
⅛ tsp. Black pepper
1 Clove garlic, grated a garlic using a cheese grater.
For the Chicken
1 Chicken breast
Salt and pepper for seasoning
1 Tbs. Cooking oil
For the Greens
1 Head of Romain lettuce, cut into bite size
1 oz. Radish spouts or Bean sprouts
4 oz. Canned mandarins
1 oz. Red onion, sliced thinly and soaked in ice cold water for 10 minutes.
1 oz. Wonton strips
Carrot, tomato, cilantro, nuts, raw ramen or anything you'd like to add on salad for your taste