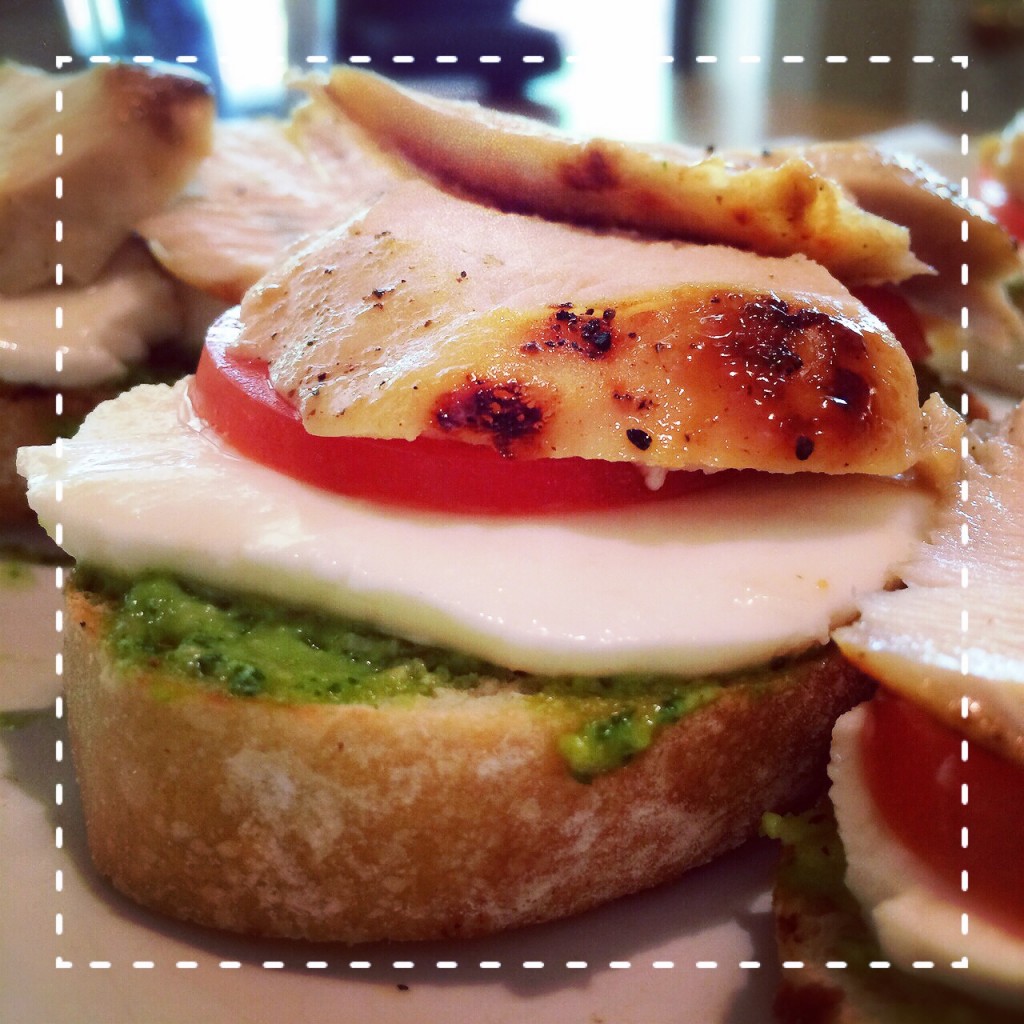 3 weeks ago, I bought a huge plant of basil, and I really didn't know where to use 'em all! They were HUGE like a leaf size of my palm, no kidding! I which I took a pic, I don't know why I didn't. So anyways, I used in lots of different foods and one day, I decided to make basil pesto! Sounded SO good, and it turned out deliciously!!
The recipe is very simple, too.
Basil Pesto
Author:
Seonkyoung Longest
Ingredients
A bundle of humongous basil
handful of not-toasted nuts* (such as pine nuts but this time I used cashew just because I had in my pantry.)
2 cloves garlic
fresh juice from 1 lemon
plenty of grated parmigiano
salt and pepper
healthy amount of great quality extra virgin olive oil.
Instructions
Add all in food processor accept evoo, and ground until everything combined evenly. Start adding evoo slowly with the machine is on.
Taraaaa~!! You have homemade basil pesto, pretty authentic one, in your food processor!!! Now put that into refrigerator if you are not using it in 10 minutes.
You can use this basil pesto as sauce for your pasta, dip or even a spread for your sandwich!
Notes
You can use toasted nuts, but not toasted raw nuts gives more delicate flavor to the pesto.
Nutrition Information
Calories:
213
Fat:
15g
Saturated fat:
2g
Unsaturated fat:
12g
Carbohydrates:
19g
Sugar:
2g
Sodium:
163mg
Fiber:
6g
Protein:
7g
Today I made open sandwich with basil pesto. I was so happy with the fresh taste of the pesto so I didn't want to ruin it by using too much other ingredients. I decided to go very simple. Rustic bread that sliced and toasted (I used ciabatta), spread some awesomely fresh&delish pesto, pile up with sliced fresh mozzarella, Roma tomatoes, and pan-fried chicken breast. I seasoned with salt and pepper, simple as that. 
OMG, Jacob and I LOVED that simpleness of the food. Especially we eat lots of exotic Asian food at home, some times, food like this simple we really appreciated. 
When you don't feel like cooking, or nothing really sounds good- you should try this!!! 
XoXo