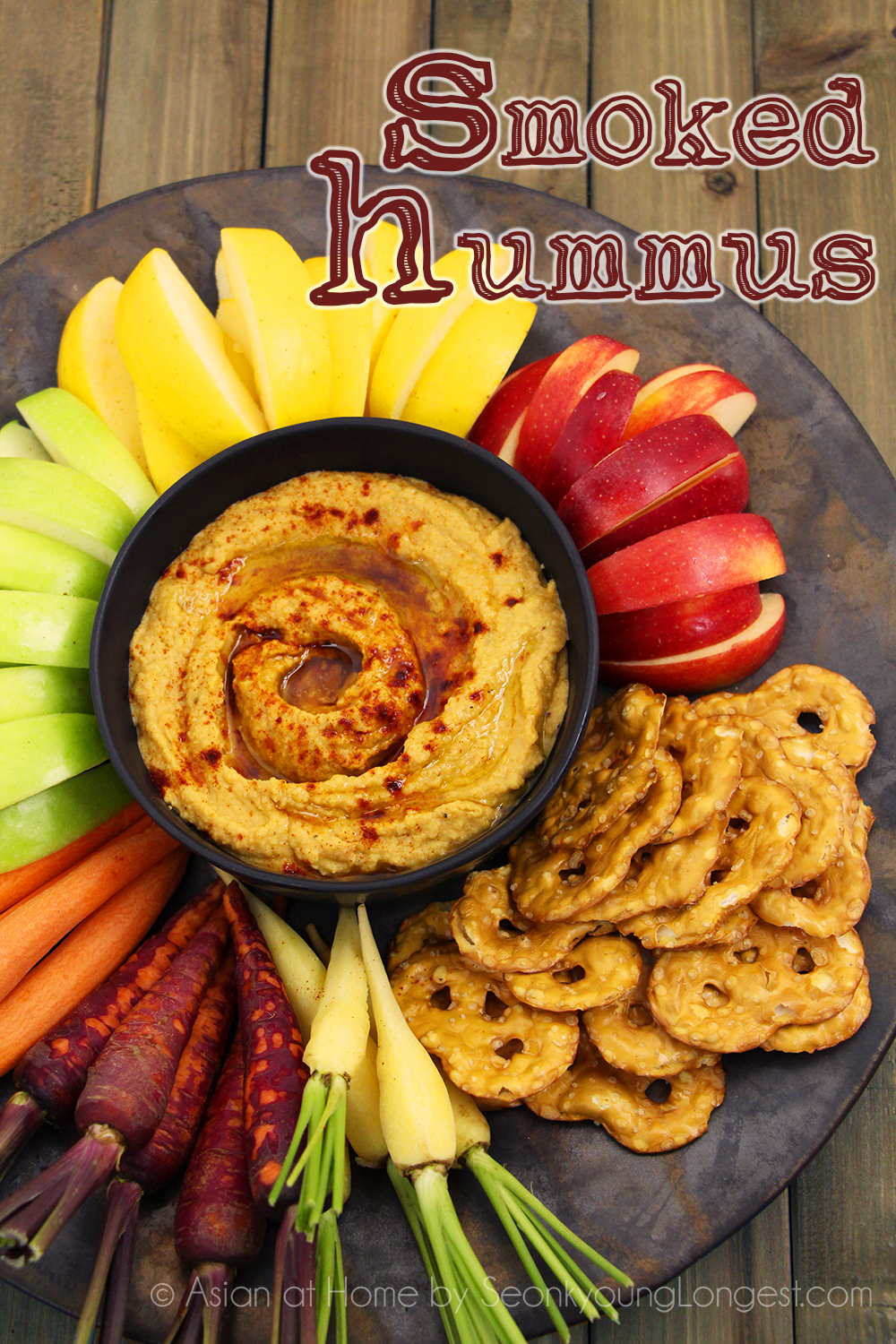 Smoked Hummus
Author:
Seonkyoung Longest
Serves:
Approximately makes 2cups
Ingredients
15 oz / 425g Canned chick pea (garbanzo beans), drained


1 Clove garlic, roughly chopped
Lemon juice from ½ of fresh lemon
1 tsp. / 3g Smoked paprika, plus more for garnish
½ tsp. / 2g Smoked salt
Small pinch of black pepper
3 Tbs. / 45ml Tahini
⅓ to ½ cup / 100 to 125ml Extra virgin olive oil, plus more for garnish
Instructions
Add all ingredients except olive oil in a food processor. Blend everything while you are pouring olive oil very slowly. If you're having hard time pouring olive oil slowly then add 1 Tablespoon at a time. Let it keep blending in a food processor until it looks like paste, nice and thick but very smooth or your desire texture.


Transfer to a serving plate and serve with your favorite veges and fruits. (This smoked hummus is its best with apple, carrot and cheddar cheese. Sounds very unexpected but you must try with these! Also cucumber, cauliflower or broccoli is great too!) Some pita chips, pretzel or anything that you would love to dipping in!





Enjoy!