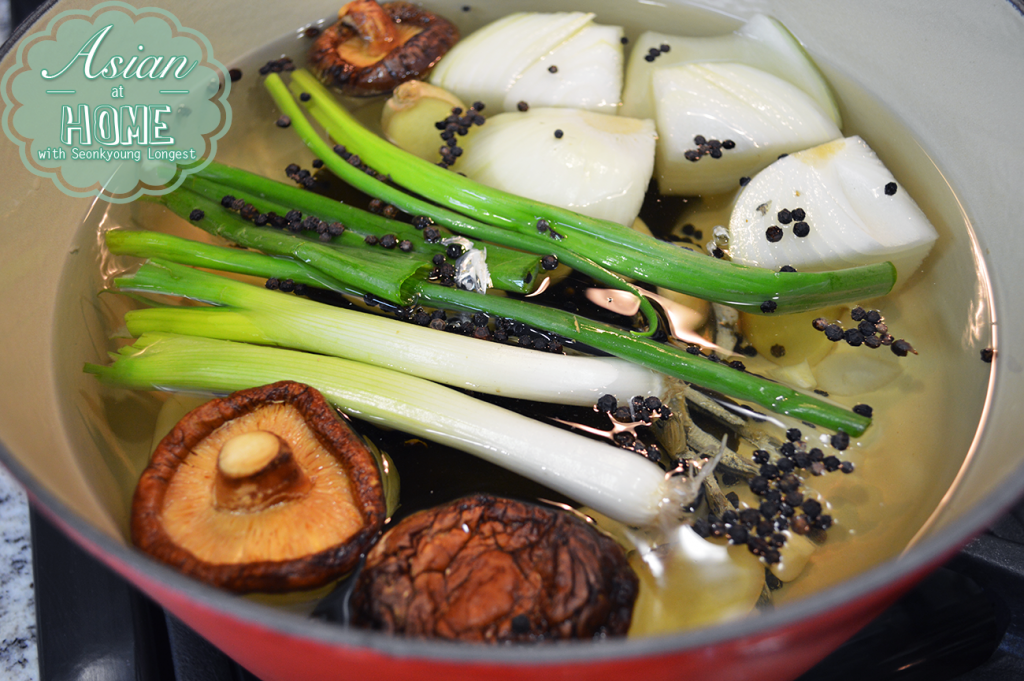 Hi guys,
Today I'm sharing my Ultimate Korean Stock Recipe with you all. This stock recipe can be used every/any Korean food, such as soups, stews and sauces. Instead of use water, use this stock. It will pump up the flavor and everyone will ask you what is your secret for the amazing taste.
Ultimate Korean Stock is SO packed of great flavors, you won't even need lots of salt to bring flavor out.
This stock will store in refrigerator for a couple days. If you want to keep it longer, cool it completely and freeze it in a glass or plastic jar. Make sure you fill up only 3/4 of the jar because it will extend after freezing.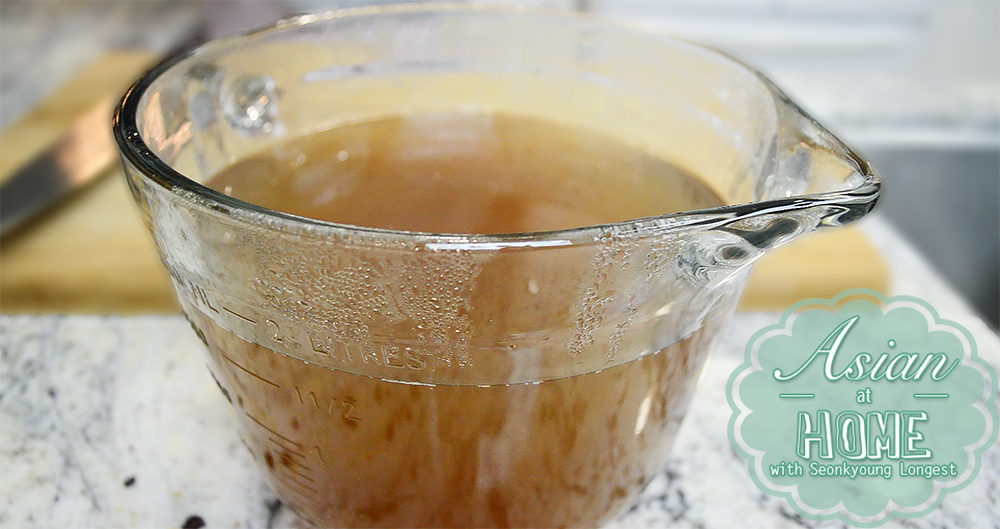 Hope you guys try this Ultimate Korean Stock Recipe at home and be a Korean cooking Queens and Kings at home! 🙂
Ultimate Korean Stock
Author:
Seonkyoung Longest
Ingredients
10 cups Cold water
2 Sheets palm size dried seaweed, Dasima/Kombu
2 Large or 3 small green onion
10 Cloves garlic, smashed or 1 bulb of garlic, cut into halves
5 Ginger slices, ¼" thin
½ Large yellow or white onion, roughly cut
1 Tbs. Black peppercorns
5 Large dried anchovy for sock, ¼ cup dried shrimp or dried pollack (If you are using dried anchovy remove all guts.)
Instructions
As soon as it starts boil, remove dried seaweed out; cover, reduce heat to medium low and simmer for 30 minutes.


Keep it in refrigerator for a couple days or freeze it for long term use.