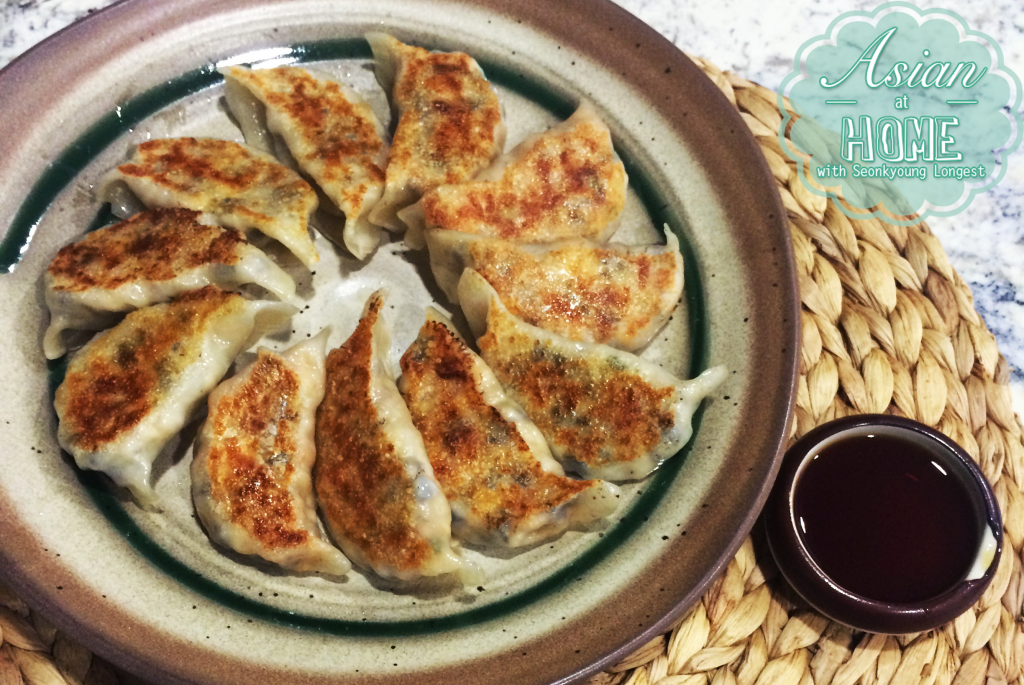 Hi guys!
Today I'm sharing my Vegan Dumpling recipe! I'm not a vegetarian but I really enjoy creating/eating vegetarian dishes! 
I wanted to create a vegan dumpling recipe because it's one of very signature Asian dish and most of dumpling recipes call ground meat/seafood. My Vegan dumpling recipe is very special because it's flavor of Chinese but I added my Korean touch- adding kimchi! Also if you cook this dumpling as Gyoza style (I explain how to step by step on the recipe below), which is Japanese style cooking technique. So you are having 3 Asian country in one dish! 😉 
Hope you enjoy this recipe!! 
Vegan Dumplings
Author:
Seonkyoung Longest
Ingredients
1 clove Garlic, minced
1½ cup Freshly chopped king oyster mushroom
½ cup Freshly chopped wood ear mushroom
1 cup Vermicelli noodles, prepare by following the directions of the package, cut into 1" long
8 oz. Firm tofu, squeezed water out as much as possible.
3 Green onions, chopped OR ¼ cup Asian garlic chive, chopped
2 Tbs. Soy sauce
¼ tsp. Salt
1 tsp. Sugar
¼ tsp. Black pepper
1 tsp. Sesame oil
2 Tbs. Corn starch
1 cup Vegan kimchi, squeezed excess moister, chopped (Optional)
23 to 25 Dumpling wrappers, wonton wrappers (Most of dumpling wrappers are vegan, made with flour, starch and water but make sure with the ingredients list of dumpling wrapper package you are using.)
Instructions
In a large mixing bowl, add all ingredients except dumpling wrappers and mix well until everything has combined.
Place a wrapper on your palm, wet edges with water; scoop a heaping teaspoon of filling at center of wrapper. Bring apposite points toward each other and press edges together.
Repeat with remaining wrappers and filing. It will make 23 to 25 dumplings.
You can steam, fry or boil dumplings. Everything is cooked ingredients so doesn't need to cook too long; 3 to 4 minutes is perfect. What I like to do is pan-fried and steamed all same time.
Gyoza Style Cooking
Heat a large skillet over medium high heat; add 1 Tbs. cooking oil and place dumplings on skillet.
Pour ¼ cup water to skillet, cover and steam for 3 to 4 minutes.
Uncover and continue to cook until all of moisture evaporates.
Transfer to a serving place and enjoy!
Notes
If you would like to freeze it, make sure you don't pile them all together because they will stick to each other. Place dumplings on a baking sheet not touching and freeze them a couple hours. Transfer frozen dumplings in a plastic bag and seal tight. Keep it freeze.