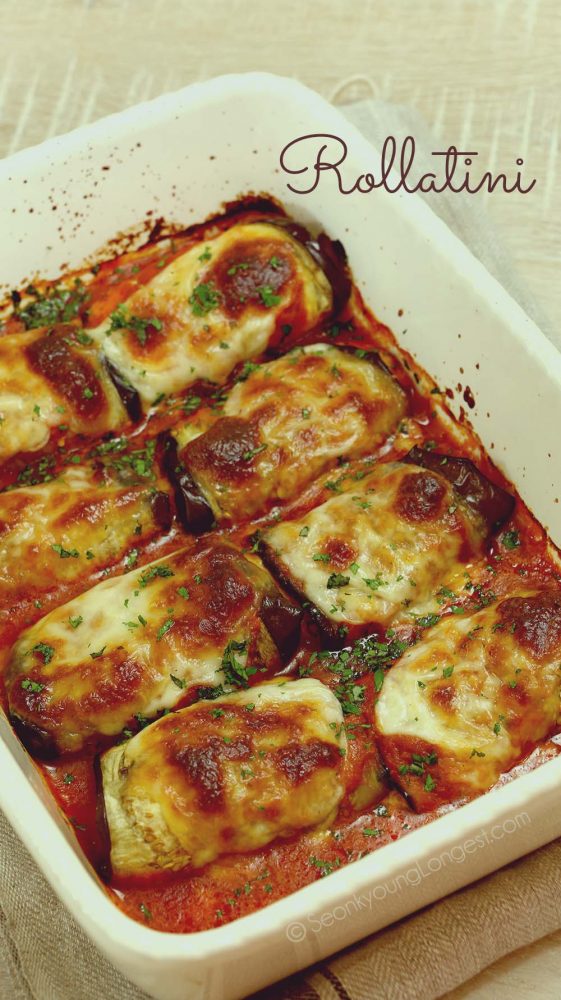 Eggplant rollatini is so easy and simple to make but the look of the dish definitely wow your guests!!
Delicious vegetarian dish that can be served as a main or side..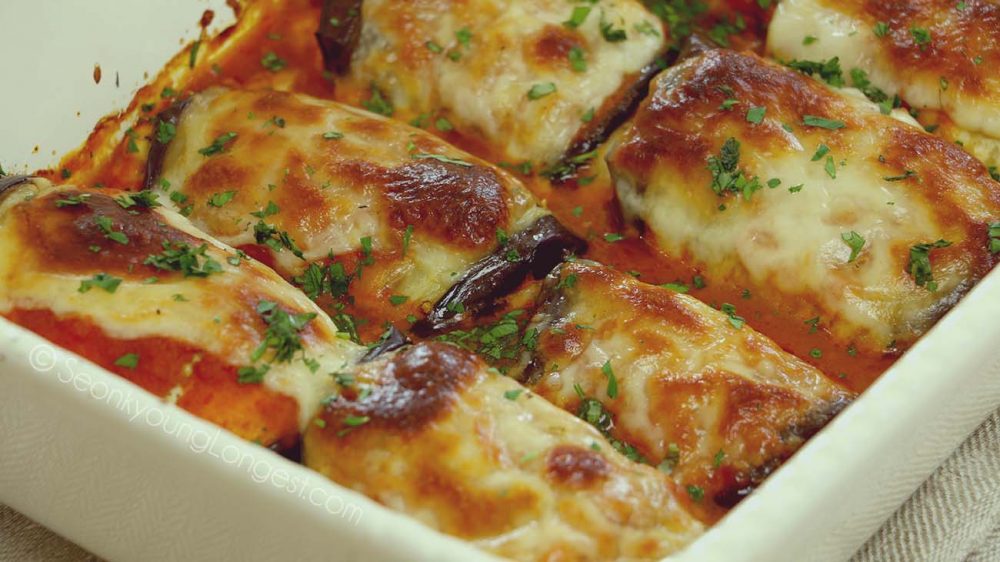 My hubby is a meat lover, but he fell in LOVE with this dish!! He didn't even realized if it was a vegetarian dish.. lol!
If you want to make it as a vegan, super easy to fix by using vegan ricotta and vegan cheese! Hopefully you give this recipe a try one day!!
Enjoy~
Eggplant Rollatini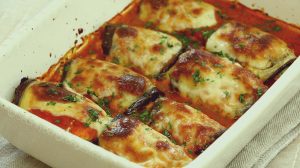 Author:
Seonkyoung Longest
Ingredients
For the Eggplant
1 lb / 453g eggplant, cut into ½ to ¼-inch thin 8 slices
1 tsp / 4g salt
½ tsp / 2g pepper
3 Tbs / 45ml olive oil
For the Filling
½ cup ricotta cheese
1 egg
Handful fresh basil, sliced, plus more for garnish
Zest from 1 fresh lemon
½ tsp / 2g salt
¼ tsp / 1g pepper
3 Tbs / 60g shredded parmigiano cheese


1¼ cup / 300ml marinara sauce
8 oz / 226g mozzarella, shredded or thinly sliced
Instructions
Preheat oven to 425°F / 220°C
On a parchment lined baking pan, place sliced eggplant in a single layer. Sprinkle with salt, pepper and olive oil. Bake 13 to 15 minutes or until eggplants are soften. Remove from oven and set aside.


Meanwhile, combine all ingredients for filing in a mixing bowl and set aside. Spread ¼ cup of marinara on bottom of a baking dish (possibly 11" x 8") evenly.


Place an eggplant slice on a work surface; scoop 1 Tbs of filling we made earlier at one end close to you. Carefully roll eggplant lengthwise and place in prepared baking dish, seam side down. Continue with remaining eggplants and filling.


Pour remaining marinara (1cup) and top with mozzarella. Bake 25 to 30 minutes, until sauce is bubbling and cheese is golden. Remove from oven, let it set for 5 minutes. Garnish with chopped basil if you'd like to. Enjoy!