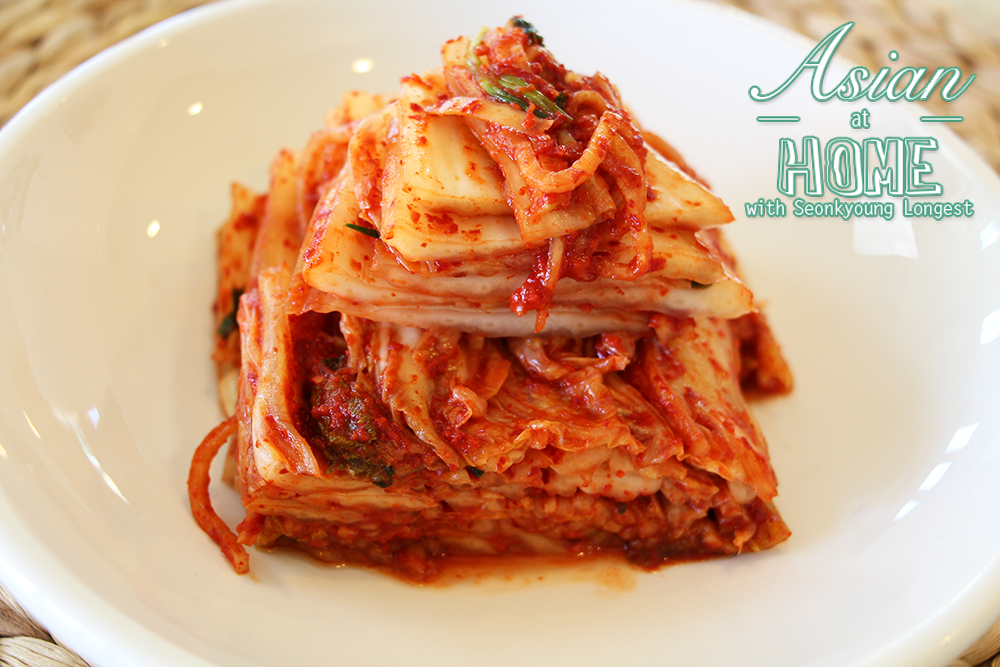 Hi guys!
Today I'm sharing my traditional style of Korean Napa Cabbage Kimchi Recipe! 😀
There are a few ways to make traditional kimchi, but my kimchi recipe is how my grandma, my mom and most of Korean family makes when it's kimchi season. (Yes, there are kimchi season that everyone start making kimchi! It's around Nov.)
It takes lots of your time and care but that's why it's so good and delicious! Totally worth it, hands down!
I always prefer to learn (anything!) in action and I believe cooking you should learn by action, not by reading. Because there are so many steps and actions that words can't explain enough! When you see once, you will understand what I'm talking about! If you like my Real Korean Napa Cabbage Kimchi Recipe, please share with your friends and family via your social network!
If you liked my traditional type of kimchi recipe, please let me know!
Also if you would like to see some shorter & easier version of my Napa Cabbage Kimchi Recipe, please let me know by leave a comment down below! 😀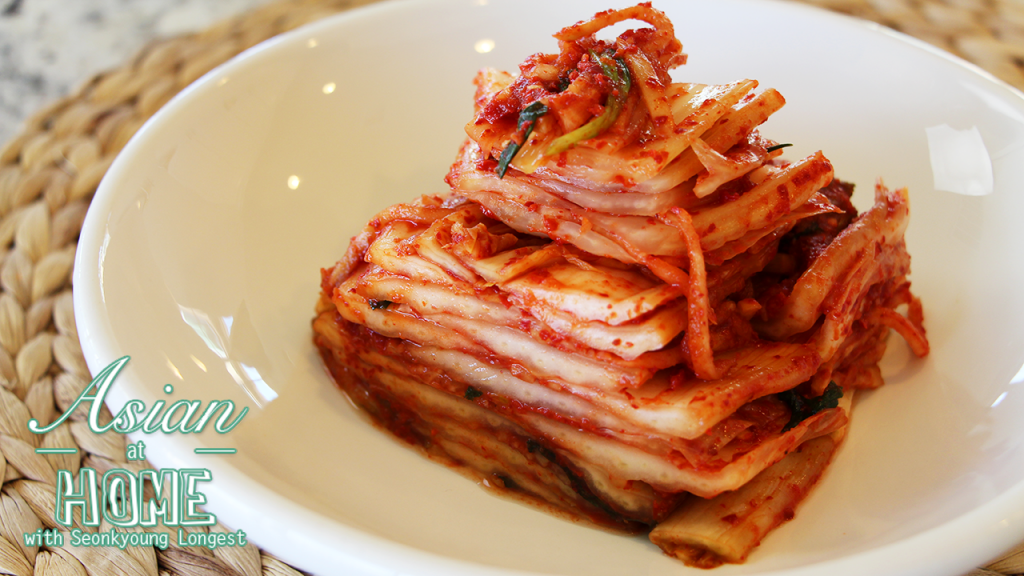 Korean Napa Cabbage Kimchi
Author:
Seonkyoung Longest
Ingredients
For Salted Cabbage
3 cups Korean kimchi sea saltor flake sea salt
3 Large size(alb. to 6lb.) Napa Cabbages, total about 18 lb, quartered
24 cups Room temperature water
For Kimchi Paste
2¼ cup water
4 oz. Dried pollack (approximately ¼ cup)
1 Sheet of 5"x 5"dried seaweed (Konbu/Dahsima)
¼ cup sweet rice flour
1¼ cup Good quality fish sauce
3 Tbs. Korean salted shrimp (Saewoo-Jeot. You can substitute to Thai fermented shrimp paste)
1 Tbs. Sugar
1 Tbs. Kosher sea salt
25 Garlic cloves (approximately ⅔ cup)
1 Thumb size ginger, sliced (approximately 1½ Tbs.)
½ Onion, quartered (approximately 1cup)
1 Apple, quartered & seeded (approximately 1½ cup)
3 to 5 Red chili, roughly sliced (approximately 1½ cup)
For Kimchi Filling Vegetables
1 Medium size(2lb.) Korean radish, thinly julienne (approximately 8 cups)
6 to 8 Green onions, cut in halves lengthwise then cut into 1" long pieces (approximately 2½ cup)
Optional choices of Vegetables (You can add these in this recipe or skip it)
1 bunch of Korean mustard, cut into 1" long pieces (approximately 4 cups)
1 bunch Water parsley(water celery Minari), cut into 1" long pieces (approximately 2 cups)
1 bunch Garlic chive, cut into 1" long pieces (approximately 2 cups)
Special Tools
Instructions
Salted Cabbage
Kimchi Paste