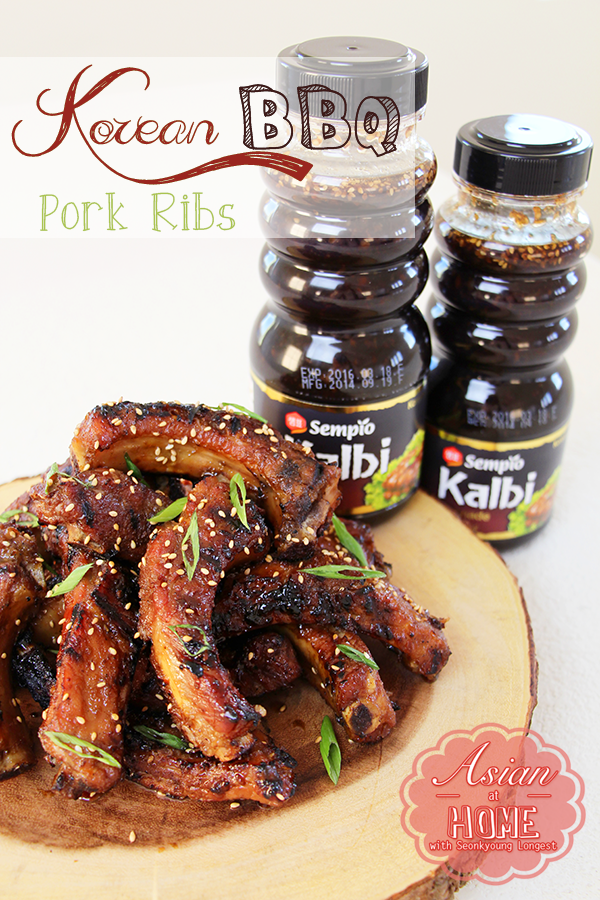 Hi guys!
It's hot outside, summer is still going on. 
What's your favorite activities during summer time?
I love going to go camping, beach, swim or sometimes just napping… if that's count as an 'activity'. lol 
But my favorite of favorite is absolutely camping and cooking outside. It's just so much fun outdoor, grill, conversations, ice cold beer, sharing…
I love summer.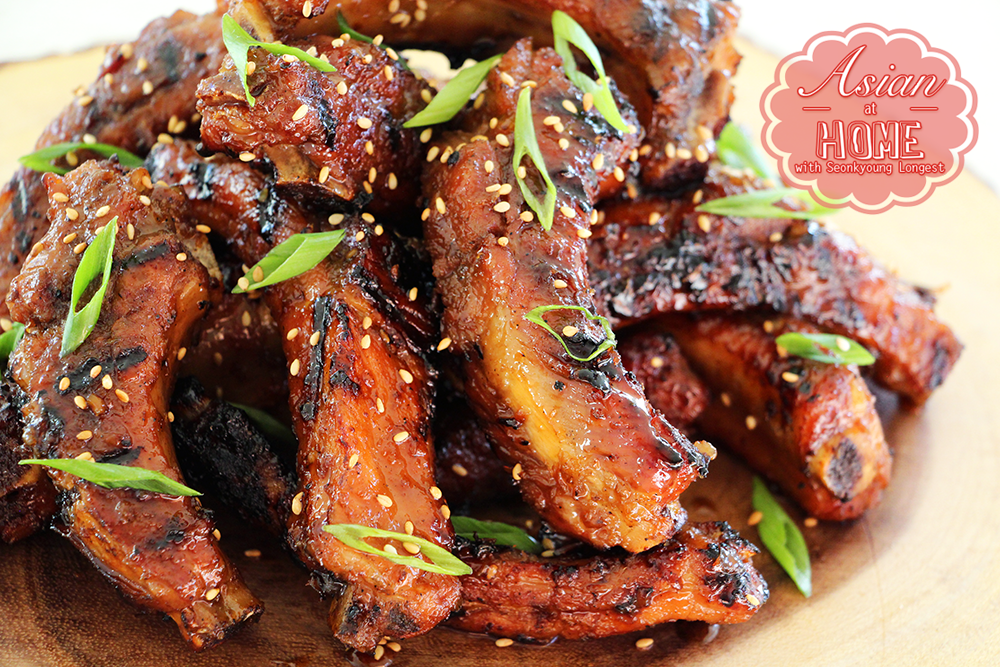 Today, I'm going to share my way to make Korean BBQ Pork Ribs and it is definitely one of my go to summer party grilling recipe.
First, you can make this dish a day or two ahead! How awesome!
Second, you will need only 2 ingredients! (Well, garnish is choice of yours so whatever you have in your hands.)
Last, it is FREAKING FINGER LICKING GOOOOOOOOOD!!!!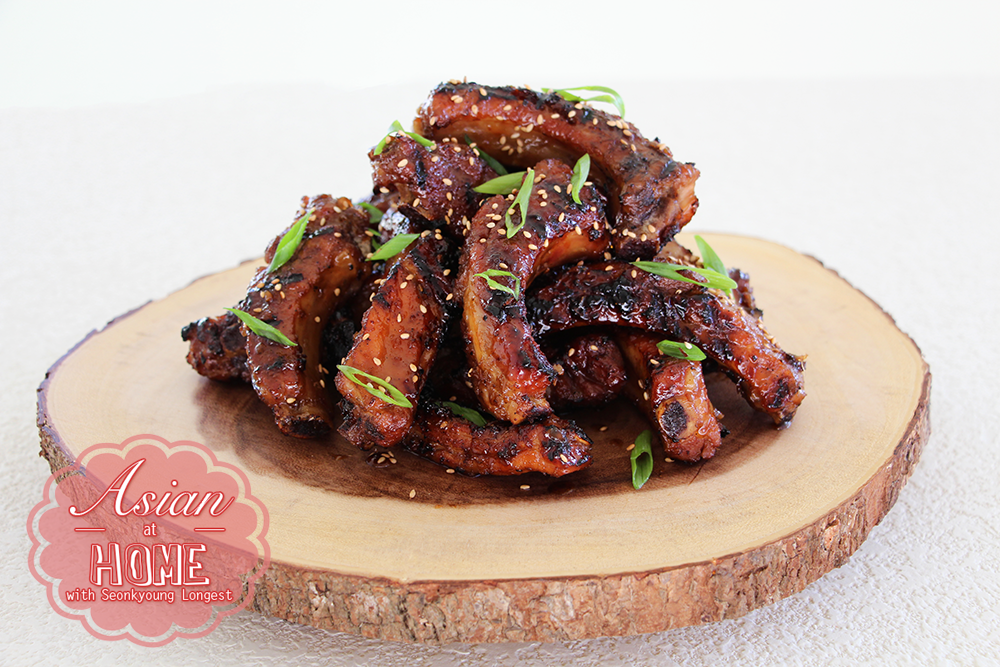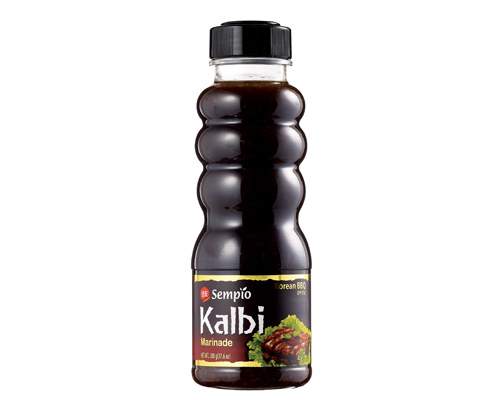 I used my favorite Korean company Sempio's pre-made sauce which is winner for me.
I've talked a lot of this company because my mom even uses Sempio's soy sauce.
Before my mom, my grand used Sempio's soy sauce. So, it's pretty much our family soy sauce. 😉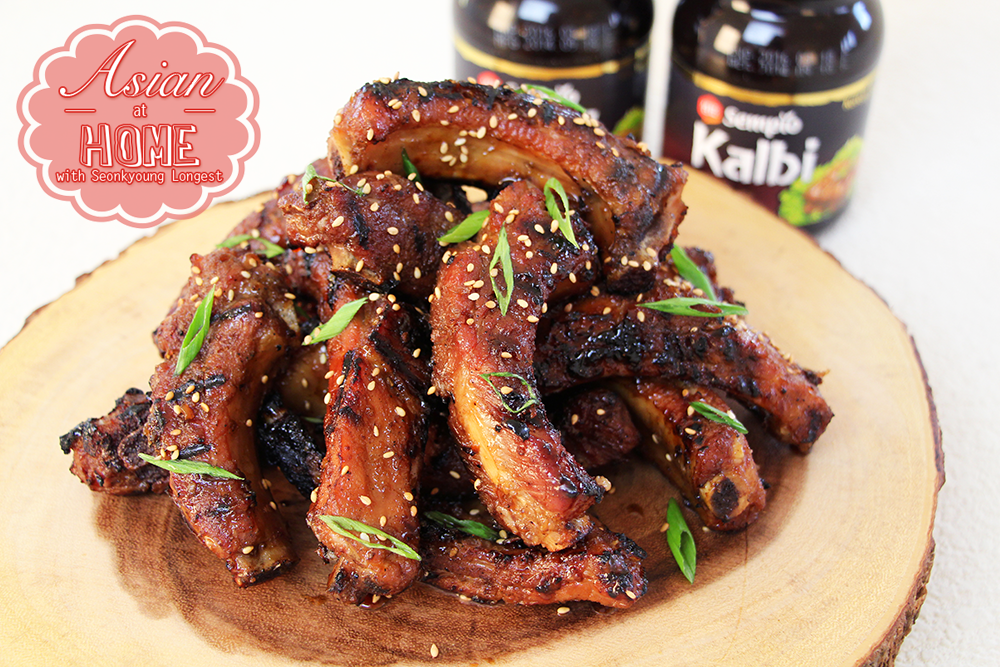 The Kalbi Sauce has all the fresh garlic, ginger and perfectly balanced sweet and savory flavors so you won't need any thing else.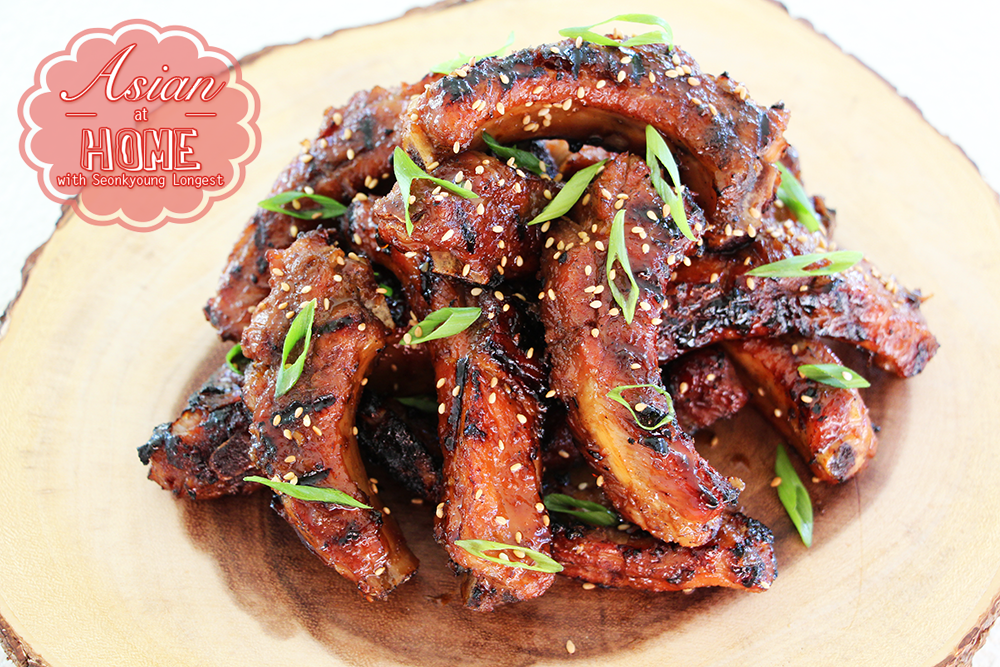 Hope you guys give this recipe a try one day! 😀
Korean BBQ Pork Ribs
Author:
Seonkyoung Longest
Notes
1. Stove
Stove Heat a large skillet over high heat and add cooled ribs and pour 1 cup of Sempio's Kalbi Sauce. Cook about 10 minutes over medium-high heat until meat has a nice caramelization and liquid reduced as sticky glaze on ribs.

2. Broil
Prepare a baking sheet with aluminum foil. Heat a broiler and place an oven rack a few inches below heating element. Place cooled ribs on a prepared baking sheet, brush with Sempio's Kalbi Sauce and broil ribs about 2 minutes. Flip over ribs and brush with more sauce and broil for 2 minutes. Repeat 3 to 4 times or until you are satisfied with the caramelization and chard.
♥  For more Sempio product visit:
http://www.amazon.com/sempio
http://www.sempio.com/eng
http://www.facebook.com/sempio