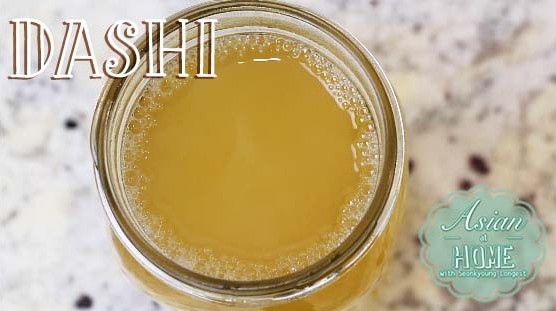 Dashi is Japanese's signature stock that made with Kombu (Dried Seaweed) and Katsuobushi (Smoked and Dried Bonito Flakes).  Your local/Asian store doesn't carry Kombu and Katsuobushi? You can always buy from online! 😀 
In Japanese cuisine, there are lots of recipes call Dashi, so it's great to have this recipe in your hand if you love cooking Japanese foods at home. 
Make Dashi from scratch is the best flavor and that's what I prefer to use. But there are more convenient options to make Dashi, which is I use it often as well because it's super quick and easy. 
There is Dashi powder- Hon-Dashi. Think as chicken/beef bouillon, just need to add in water and there you have Dashi!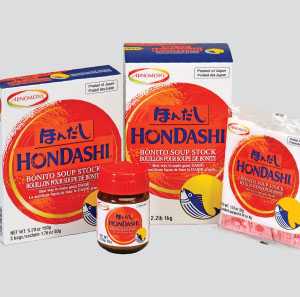 Also there is Dashi bag– Think as tea bag. You just need to add in water, let it infuse and remove when it's prefect amount infused to water for your taste.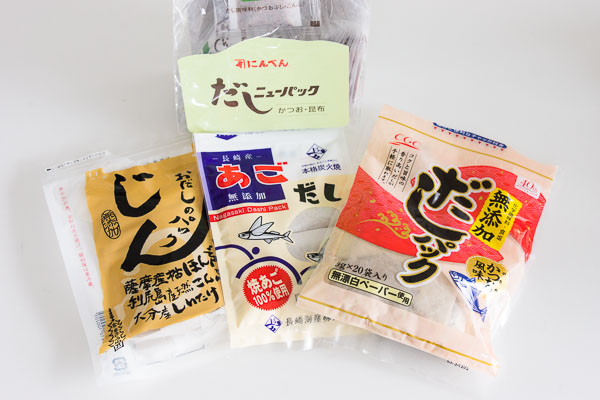 If you want vegetarian version of Dashi, omit the Katsuobushi and add dried shiitake instead. That's really amazing as well.
Dashi : Japanese Stock
Author:
Seonkyoung Longest
Ingredients
3" x 3" Kombu, dried seaweed
4 cups water
2 cups loosely packed Katsuobushi, Dried bonito plakes
Instructions
In a sauce pan, add dried seaweed and water; let it soak for about 30 minutes.
Turn on heat over medium high and bring it to boil.
As soon as it starts boil, remove dried seaweed out, add bonito flakes and turn off heat.
Cover and let it sit for about 30 minutes or bonito flakes are all sinked down and broth looks beautiful golden yellow.
Strain broth with a very fine strainer and enjoy cooking with Dashi!