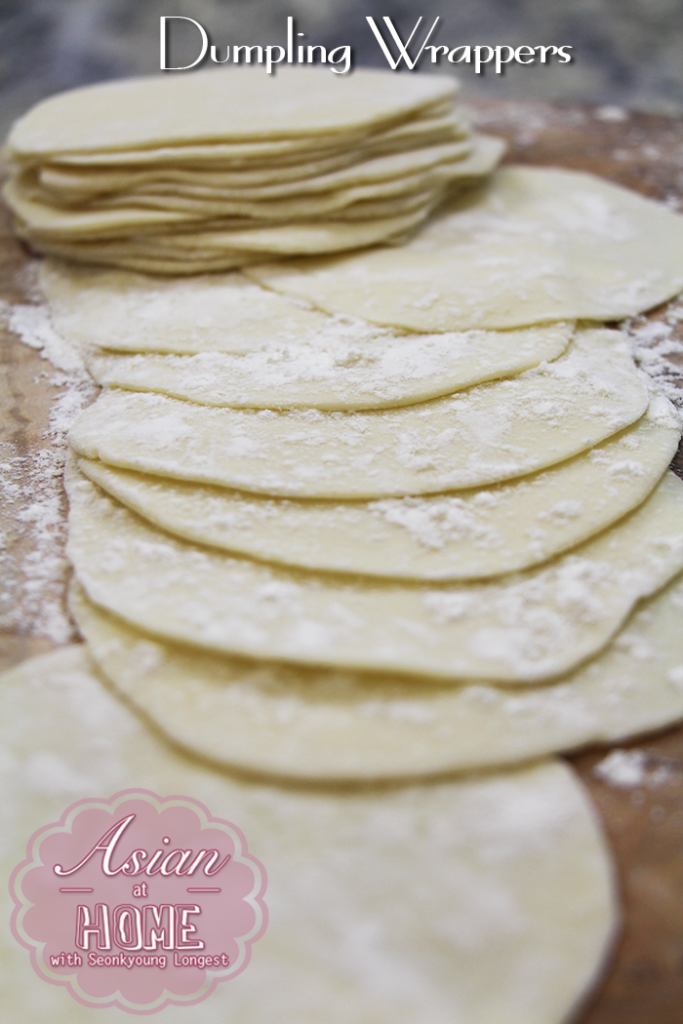 Hi guys!
Today, I'm going to share how to make Dumpling Wrappers at home. 
It is very useful and helpful recipe to have in your recipe book, because in Asian cuisine we make lots of different kinds of dumpling wrappers and since you have a dough, you can shape however you desired. 🙂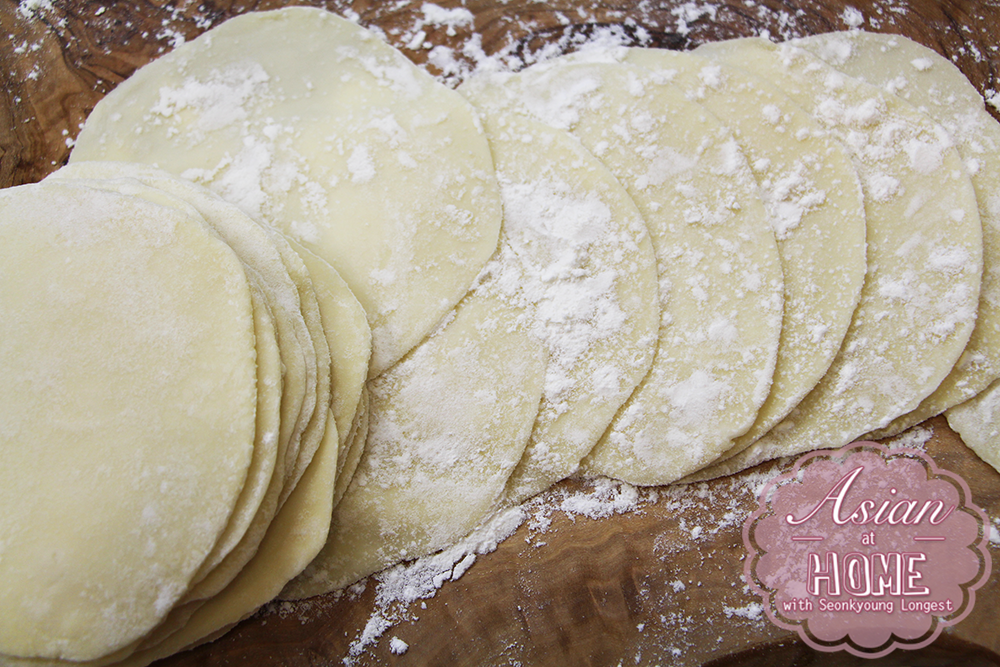 I have a few dumpling recipes that you can try out. If you have any dumpling recipes that wanna try but you don't see in here, please let me know! 🙂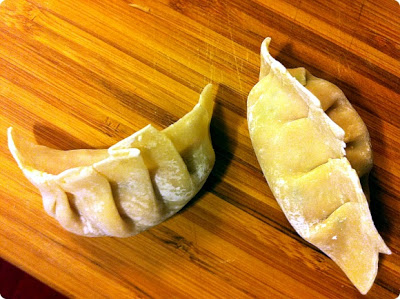 Pork and Chive Dumplings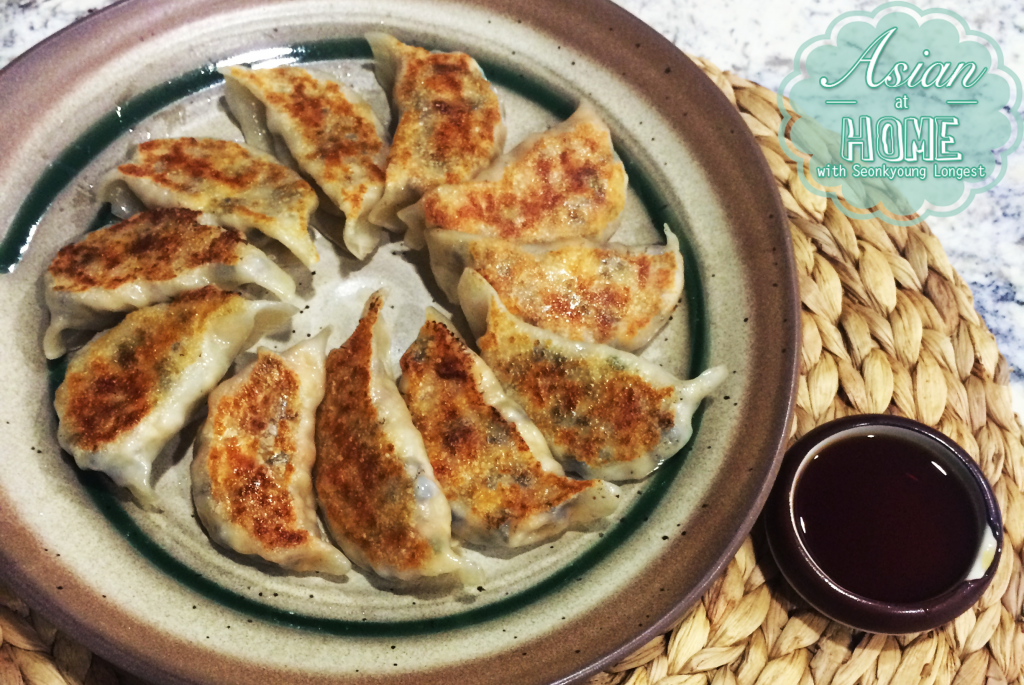 Vegan Dumplings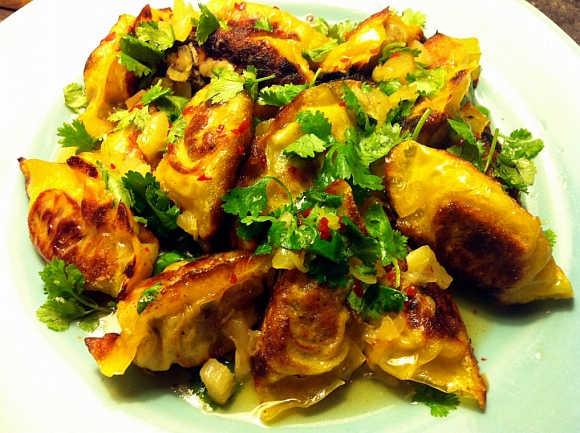 Fried Dumplings with Cilantro Salad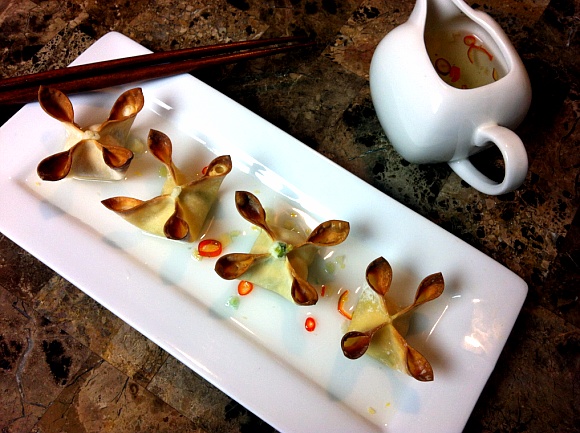 Baked Crab Rangoon 
Dumpling recipes are endless as pizza toppings. 
Hopefully you try Homemade Dumpling Wrappers at home and enjoy delicious all kinds dumpling!! 😀  
Dumpling Wrappers
Author:
Seonkyoung Longest
Ingredients
1½ cup Sempio Wheat Flour or All purpose flour
1 Tbs. Corn starch
¼ tsp. Salt
½ cup Hot water
Instructions
In a large mixing bowl, combine flour, starch and salt. Make a well in a middle of dry ingredients mixture, pour hot water; Slowly incorporated with a spatula.


When dough came together and they're are no dry bits left in mixing bowl, take out dough from mixing bowl to a work surface; start kneading dough with both hands. Knead dough about 3 minutes until it's soft and smooth.


Form dough as a bowl and put tin back to mixing bowl and cover with a plastic wrap or place in a plastic bag; let it rest for 20 to 30 minutes on your kitchen counter.


Divide dough to half and shape each pieces as 6" to 7" long log. Cut each logs halves and then cut into ½" wide pieces, you will have 10 equal pieces from a log and 20 equal pieces total.


Working on one piece of dough at a time and meanwhile cover rest of them with a damp towel to prevent from drying. Bring one dough at a time to work surface, slightly flatten it with your palm.


Using a rolling pin, flatten dough into 3½" circle. Place dumpling wrapper on a flour dusted plate and dust each dumpling wrappers so they won't stick to each others. Cover dumpling wrapper with a plastic wrapper to prevent drying. Repeat with rest of dough and you will have 20 dumpling wrappers.


Enjoy make many dishes with this homemade dumpling wrappers!