Hi guys!
Today I'm going to share how to make Mille-Feuille Nabe. Mille-Feuille is as you know, very famous French dessert also as known as Napoleon. Layers and layers of all the goodness- puff pastry, custard/pastry cream and more! Mille-Feuille means "A Thousand Leaves".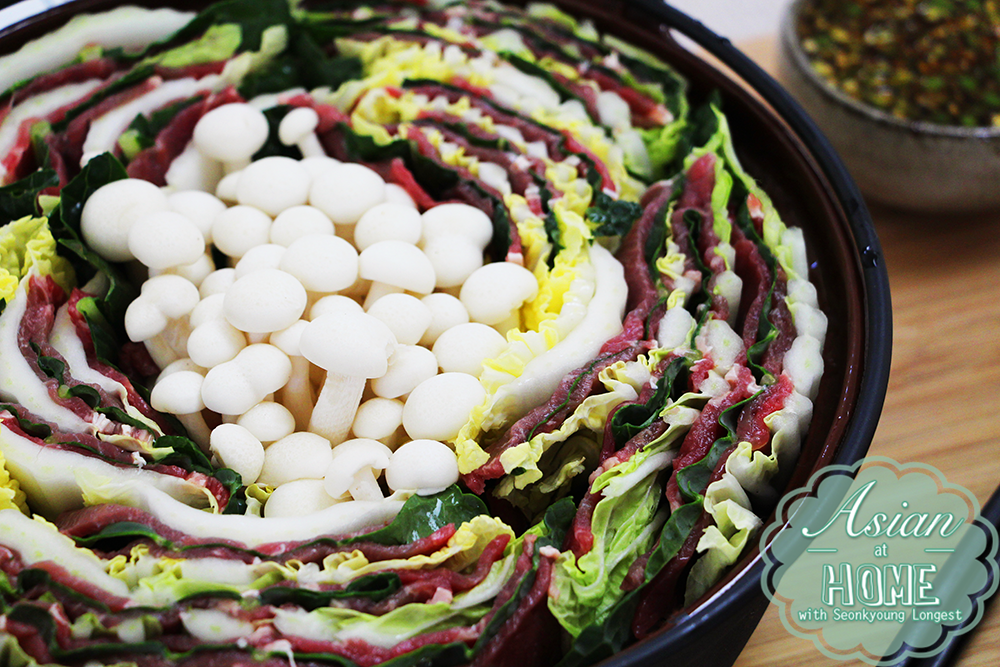 Could you guess after looking at the picture? 😉 
How this delightful dessert became a hot pot? Who knows? 
One thing I'm sure is this Mille-Feuille Nabe is as delightful and delicious as french dessert!
Layers and layers of Napa cabbage, paper thin beef/pork, kale and some more extra vegetables! Such a delightful, light yet, very hearty dish. Perfect for the season!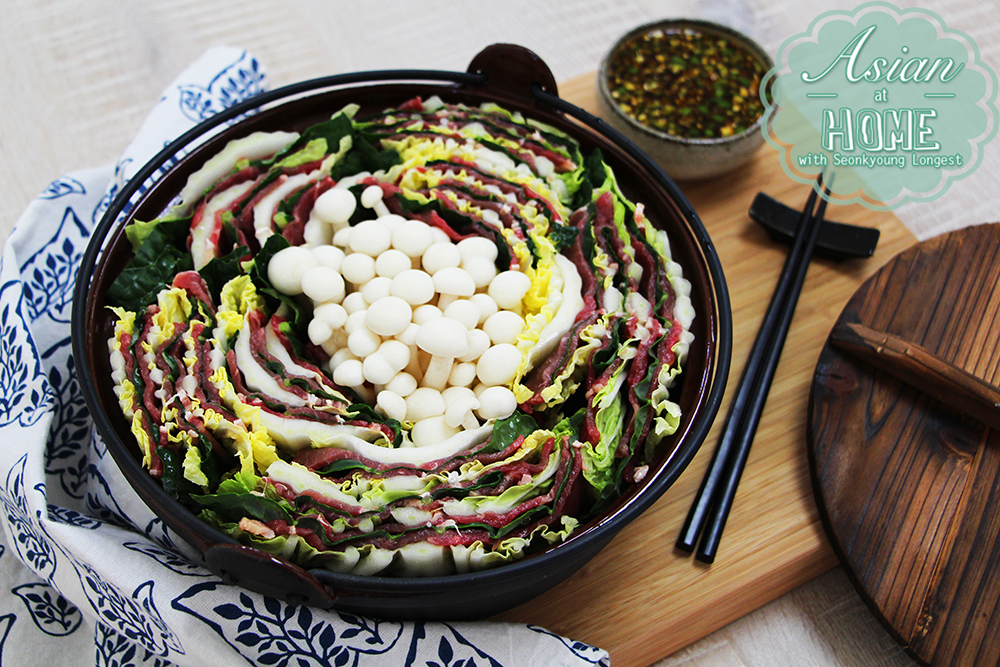 This dish is perfect for entertain your family and friends because of the signature festive presentation and it can be prepared a day ahead! How is that sound, huh? Sounds AWESOME to me~!
Prepare in a pot ready to cook, and right before sure, just add stock and cook it away! Easy entertaining food, right? 😉
Mille-Feuille Nabe is origin in Japan. Nabe is Japanese style hot pot and there are millions different kinds of nabe recipes are out there.
But some reason this Mille-Feuille Nabe became very popular in Korea lately, (I found over internet! Ah, love technology!) so I had to try it too! After I gave it a try? I had to share with you all! 🙂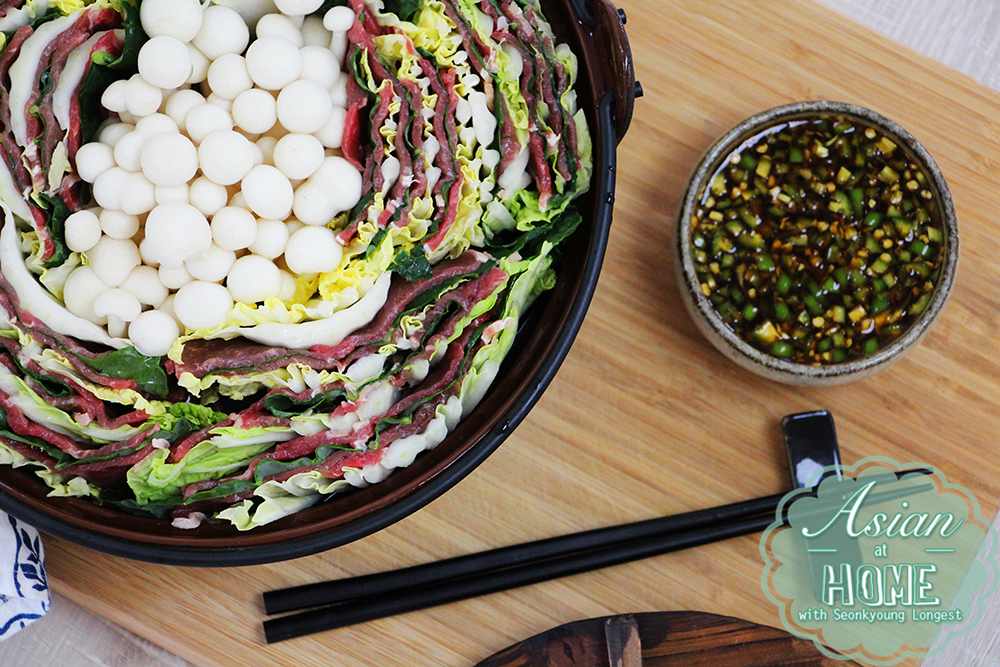 So, hopefully this beautiful hot pot dish can warm your winter and give you some inspirations in the kitchen during this holidays. 🙂 
Good luck in the kitchen and have fun! 
Mille-Feuille Nabe : A Thousand Leaves Hot Pot
Author:
Seonkyoung Longest
Ingredients
8 Medium Napa cabbage leaves
¾ lb. Paper thin cut beef or pork
6 Medium Tuscan kale leaves
8 oz. Bean sprouts (approximately 3 cups)
5 oz. Shimeji mushrooms(Beech mushrooms) or any type of mushrooms
4½ cups Ultimate Korean stock (Click HERE for the recipe), can be substitute Dashi(Click HERE for the recipe), vegetalbe or chicken stock
2 Tbs. Sake (Optional)
3 Tbs. Soy sauce or 1 Tbs. Salt
Dipping Sauce